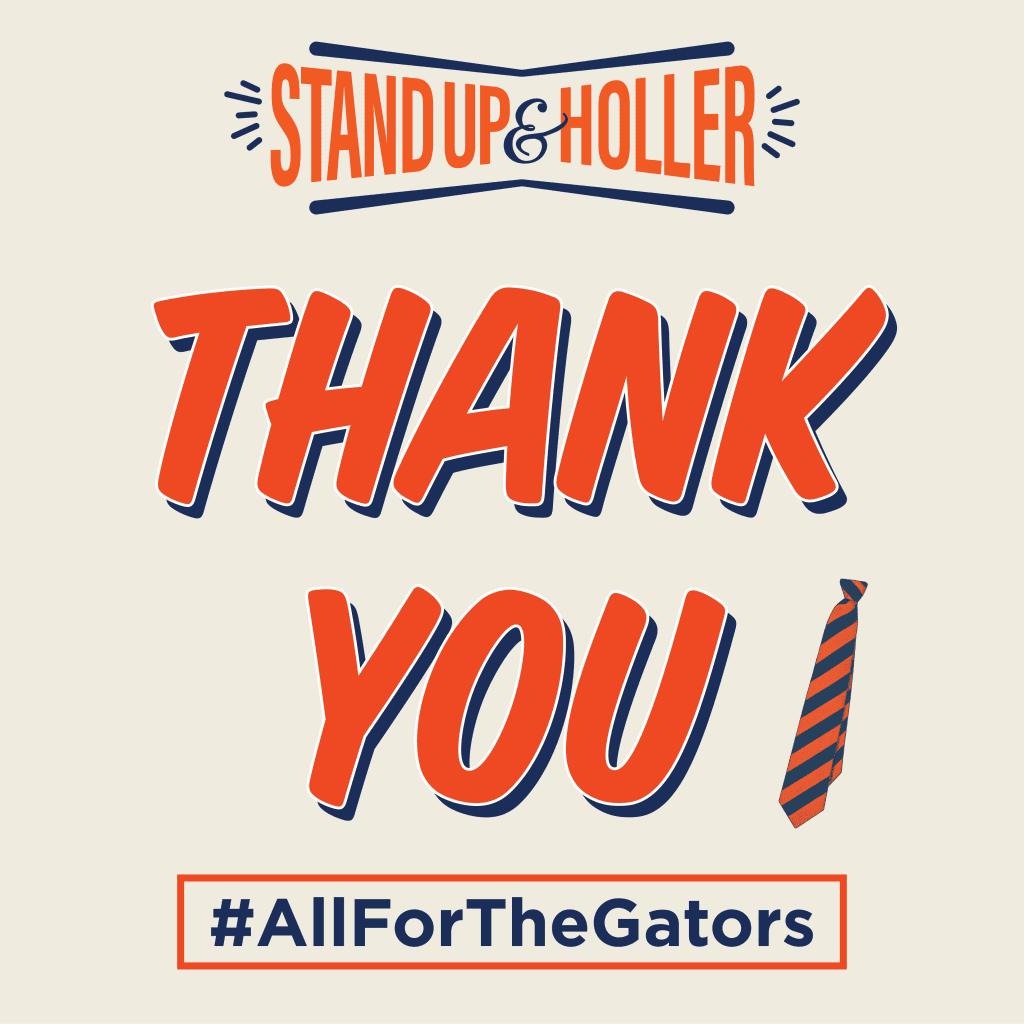 The University of Florida held its third annual Gator Nation Giving Day on Feb. 18 and the College of Design, Construction and Planning came in first place for total gifts amongst all UF colleges with 1,233, beating the second place finisher by 317. The total amount of DCP's gifts equaled $1,042,396.40, which was the sixth-highest total amount of money raised on this day.
"I am most grateful to all our donors, and to the faculty, staff, students, alumni and friends that contributed to DCP's success on Gator Nation Giving Day," DCP Dean Chimay Anumba said. "The gifts will go a long way toward helping us enhance the quality of our students' experience."
According to the Giving Day website, Gator Nation Giving Day is a 24-hour fundraising event, started in 2019, that calls on all UF alumni, students, faculty, staff, families and friends to come together to support the university and all of its areas of positive impact in our state, nation and world.
DCP put forth a concerted, grassroots effort, with the help of the DCP family, to secure as many gifts as possible during the 24-hour giving period.
That effort included going coast-to-coast on our social media channels. We kicked the day off with Cat Lindsay, BDES '86, in New York City, ended it with Angela Brooks, FAIA, BDES '87, and Larry Scarpa, FAIA, BDES '81, MARCH '87, in Los Angeles, and went to all points in between throughout the day.
"Wow, DCP talks about our sense of community and what we do as a college. On Gator Nation Day of Giving, our entire community of alumni and friends showed what #OneDCP is really about," DCP Senior Director of Advancement Seth Watts said. "A huge thank you goes out to all of our donors, volunteers, faculty and staff for their participation this year."