August 31, 2023
By: Tatiana Rodriguez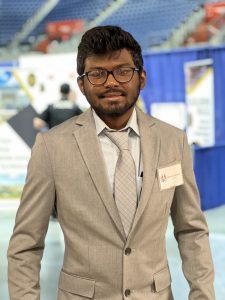 Arriving at the University of Florida as a newcomer to the United States, Bharath Ganesh joined the College of Design, Construction and Planning (DCP) without fully realizing the incredible opportunities it would offer him, whether through its esteemed professors and mentors, honor societies, or the intensive coursework that would help prepare him for the internship he recently concluded this summer.
Ganesh, who is pursuing his master's degree in construction management, got the opportunity to be a Virtual Design and Construction (VDC) intern at Mader Southeast in Orlando, Florida. There, he undertook tasks such as Building Information Modeling (BIM) authorization, identification of interdisciplinary clashes, and engaged in the development of immersive 3D visualizations. He also helped manage and monitor on-site conditions using the OpenSpace AI camera technology.
Ganesh felt that DCP prepared him for this internship, as the coursework is "highly intensive and specially designed to cater to the current industry demands."
"The tailor-made courses by DCP offer unparalleled opportunities to gain specialized knowledge and skills directly from those immersed in the field."
The most challenging yet exciting part of Ganesh's internship was working on Universal's Epic Universe project, which is characterized by "intricately designed structures and multifaceted technical requirements."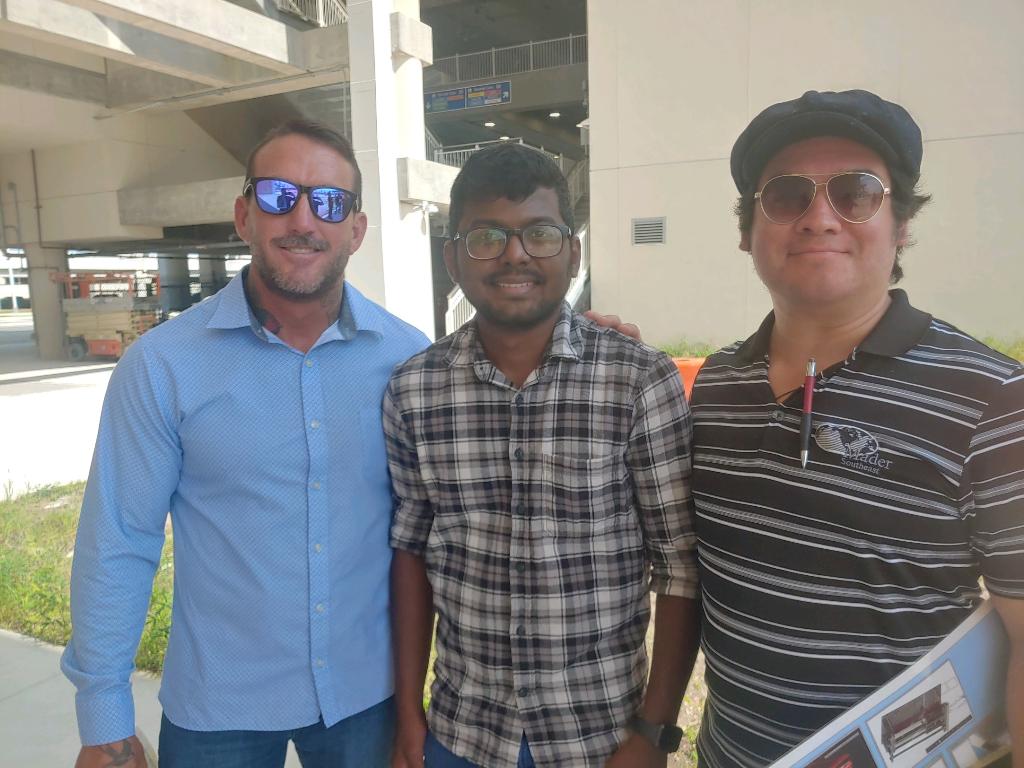 "The project demanded a meticulous approach and a keen understanding of complex design elements," he said. "By immersing myself in this endeavor, I gained firsthand experience in navigating the challenges presented by such a grand-scale project, honing my skills and expanding my knowledge in managing and executing construction endeavors of immense complexity."
The internship also helped to boost Ganesh's confidence and drive to actively participate. The recognition and appreciation for his efforts by senior members of the company served as the most rewarding aspect of his time there.
"They reinforce my motivation and remind me of the significance of every contribution, no matter how seemingly small, within the organizational framework."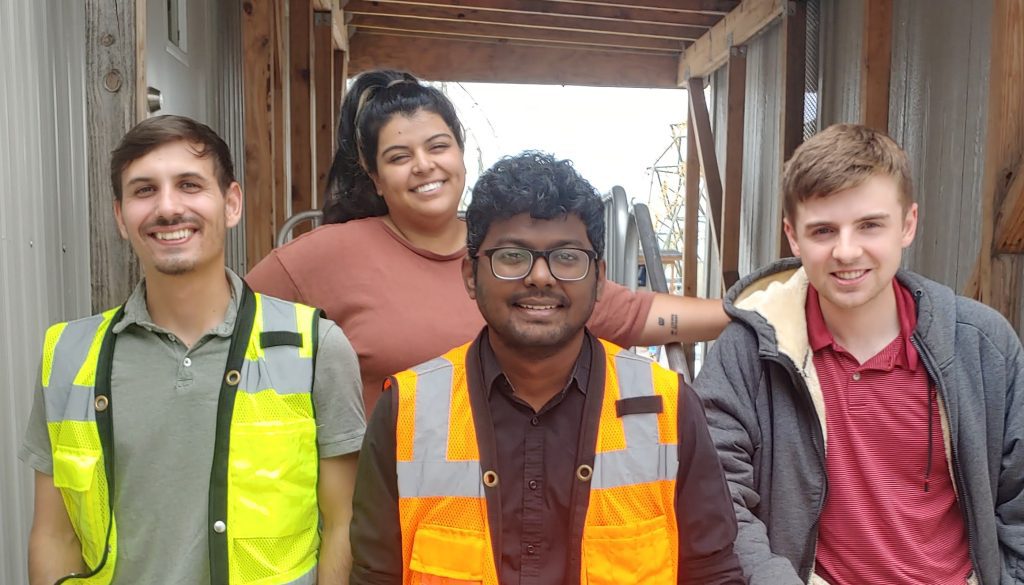 The knowledge that Ganesh gained during this internship is something that he will carry into his last semester at DCP before graduating in December 2023. After graduation, Ganesh aims to work on demanding projects that "push the boundaries of construction practices."
"Ultimately, I strive to assume leadership positions, leveraging my expertise to drive innovation and leave a lasting, transformative impact on the industry."
While in DCP, Ganesh joined the Sigma Lambda Chi Construction Honor Society. Because he was new to the country, Ganesh had limited social interactions when he first came to UF and tended to stay in his comfort zone. Joining Sigma Lambda Chi, however, helped him make connections with other like-minded individuals who shared his passion and drive. His favorite memory at DCP so far has been his induction into this society, as it validated his unwavering dedication to academic pursuits.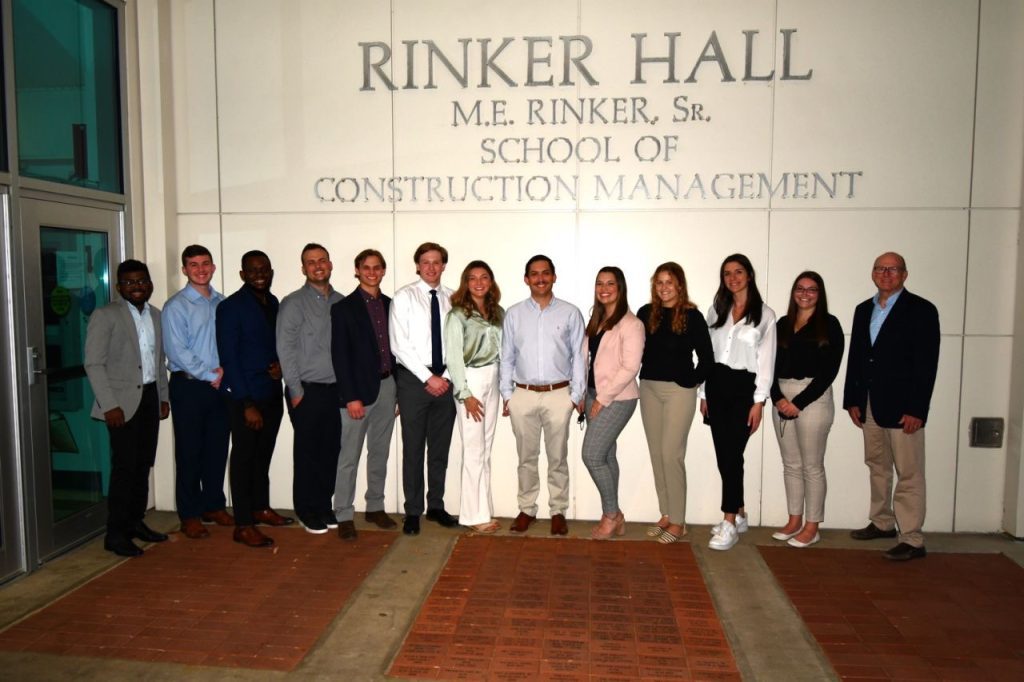 Coming to UF with a limited familiarity of the plethora of construction companies in the country, the M.E. Rinker, Sr. School of Construction Management's career fair helped connect Ganesh to some of the prominent organizations in which he could start his career in the construction industry. This immersive event helped him develop meaningful connections, and the presence of so many DCP alumni fostered a sense of camaraderie and helped facilitate valuable feedback exchanges.
"Discovering that numerous esteemed industry professionals were once students of the same esteemed professors as myself served as a profound source of encouragement, reaffirming the exceptional caliber of education provided by DCP."
Faculty Shoutout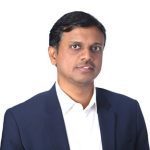 "Dr. Ravi Srinivasan, a cherished figure among my esteemed professors at DCP, holds a special place in my academic journey," Ganesh said. "As a remarkable mentor, his unwavering support and motivation have propelled my growth, both professionally and personally, by constantly encouraging me to surpass my perceived limitations."