Monday, May 29, 2023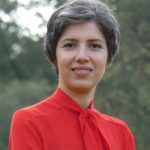 Two years ago, University of Florida Department of Interior Design Assistant Professor Dr. Shabboo Valipoor posed a question: "How can we familiarize DCP students with vulnerable populations and help them understand how the design of the built environment can better support these groups?"
The answer came at the beginning of the fall 2021 semester, when the College of Design, Construction and Planning introduced a graduate seminar course entitled, "Inclusive Design in the Built Environment."
Made up of master's and doctoral students from the disciplines of interior design, architecture, and landscape architecture, Valipoor's students had the opportunity to explore how to create spaces that are accessible, welcoming, and usable for everyone, regardless of their abilities, age, and background. Last year, they worked on a project in Durkeeville, a historically under-resourced neighborhood in Jacksonville, Florida. Developed in partnership with the Florida Institute for Built Environment Resilience (FIBER) and the Local Initiative Support Corporation (LISC), students were assigned to propose innovative, evidence-based design and planning strategies at the property and community level, focusing on selected vulnerable groups such as older adults, individuals with certain health conditions and children. The project faced numerous challenges, including: a high crime rate, inaccessible housing, and compromised public safety. These efforts from DCP, FIBER and LISC helped draw attention to the built, natural, and cultural landscape of Jacksonville's disadvantaged neighborhoods.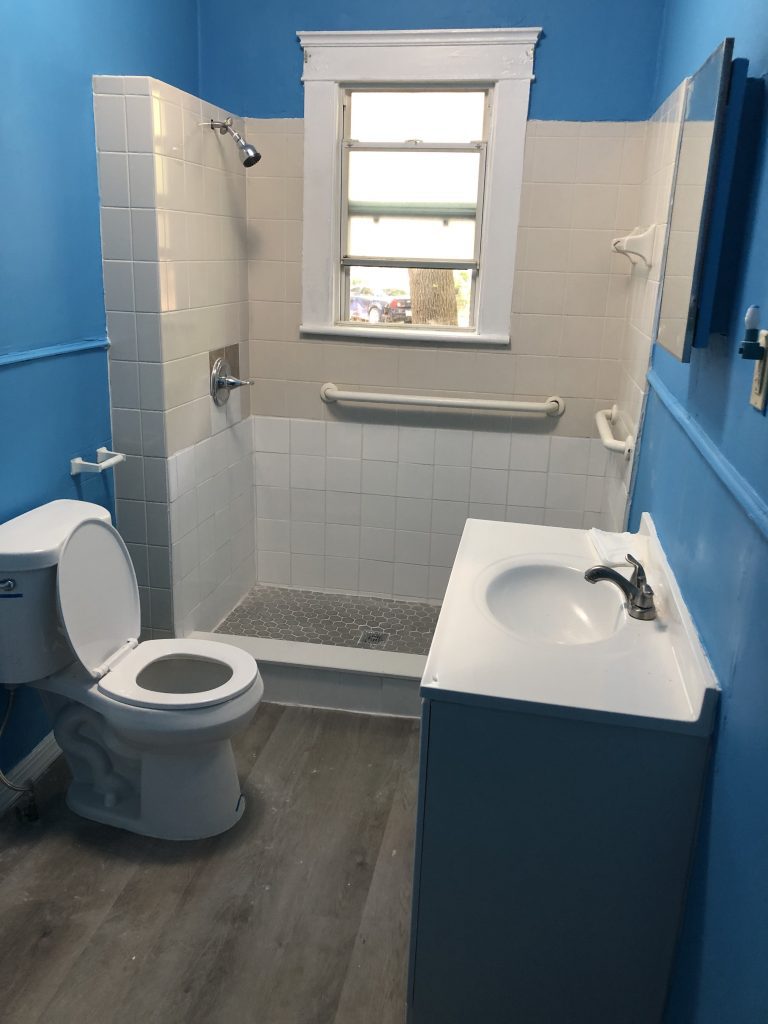 "Inclusive design aims to create environments, products, and systems that benefit as many people as possible," Valipoor said. "This approach has gained momentum across all built environment fields, due mainly to the growing awareness of human diversity and the need for responsive design that serves the needs of a wide range of users."
The Durkeeville project was part of a broader project entitled "Engaging Jacksonville's Watershed Communities through Health, Housing, and Environment." Working alongside FIBER and LISC teams on the task were the Shimberg Center for Housing Studies, the Center for Landscape Conservation Planning, and JaxLab. Funded through the generous support of the Jessie Ball duPont Fund, FIBER and its partners organized several community outreach and workshops beginning in 2021 to discuss the issues of the most under-resourced neighborhoods along the McCoy and Hogan Creeks. The problem of affordable and accessible housing emerged as one of the most immediate needs impacting the wellbeing of residents. These needs were reflected in students' posters displayed in December 2022 at the UF Architecture Building. Selected posters judged as the best student work were also made available in the summer of 2023.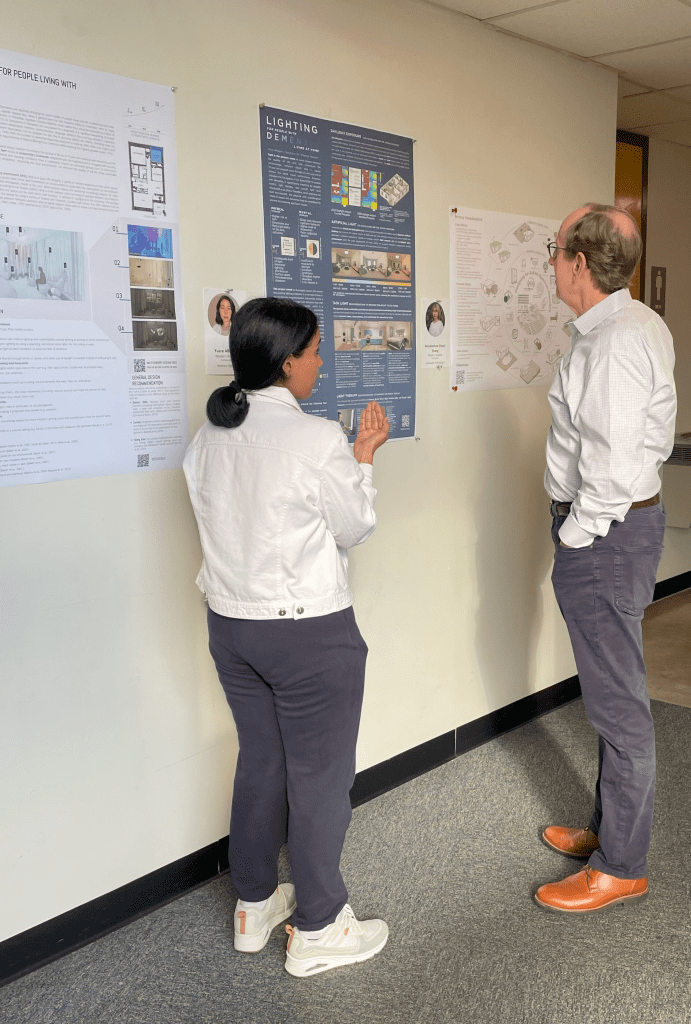 "Students applied their knowledge of vulnerability, accessibility, universal design, and inclusive design to inform their design decisions, ensuring the health, comfort, and safety of the most vulnerable groups within the community," Valipoor explained.
Currently, the proposed strategies developed by the students are being implemented as part of a renovation project aimed at improving accessibility for community members with mobility challenges.
"We are excited to collaborate with the students and improve the design of home repairs while preserving homeownership for low to moderate income families. These home improvements help families have greater health, enjoyment, and a stronger financial future," said Kristopher Smith from LISC.
This upcoming fall, the partnership will expand to involve community members in the problem definition phase. Residents will also be invited to review students' proposed strategies and provide feedback. With the course aiming to have a tangible impact on vulnerable groups by encouraging evidence-based design, Valipoor can see the passion and dedication pouring in from her pupils as they develop practical and sustainable solutions that benefit the community.
"In design and architecture practices, it is still more common to focus on able-bodied, neurotypical, resourceful adults," Valipoor said. "Designers still face difficulties putting inclusive design into practice, which is why it is our responsibility to equip our students with the necessary tools to design inclusively. This course serves as an inspiring example of how design can uplift communities and ignite positive change."