By: Kyle Niblett
Thanks to the University of Florida Shimberg Center for Housing Studies in the M.E. Rinker, Sr. School of Construction Management and with support from JPMorgan Chase, Floridians have a new statewide web-based mapping app that identifies housing exposed to flood hazards due to storm events and sea level rise.
"What we are trying to do is figure out what proportion of the state's affording housing, both assisted multi-family and 'naturally occurring' (or non-subsidized) housing, is at risk to flood hazards," Shimberg Center Director William O'Dell said. "Thanks to this app, we know a large percentage of affordable housing is, unfortunately, vulnerable to flooding."
The project has created a parcel and building-scale flood hazard analysis based on various nationally reputable data sources including sea level rise, storm surge, high tide flooding, FEMA flood zones and flooding following hurricanes. The app also considers vulnerable population areas by including Social Vulnerability Index (SoVI) scores.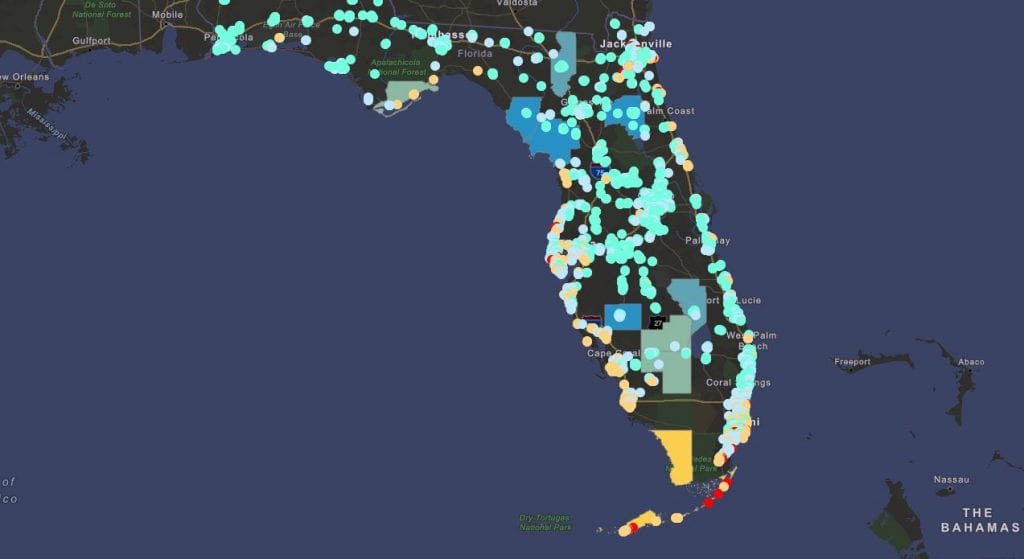 A significant part of the state's affordable stock is subsidized housing that is primarily for multi-family use. In the metropolitan areas the Shimberg Center has examined thus far, more than half of the assisted multi-family inventory has some degree of exposure to flood hazard.
"Exposure to flood hazards is impacting all housing, including affordable housing, for which there is already much greater demand than supply," Shimberg Center Geographer Russell Watkins said. "This app can be used as one component of effective mitigation planning for housing across the state, and especially for affordable housing, which is critical to community resilience."
The coastal focus of the flooding application is due to the currently available data. A wealth of information on high tide flooding, storm surge, etc., is provided by NOAA, FEMA and other federal agencies. Eventually, the plan is to go inland, where you can study flood hazards due to riverine or rain-induced flooding. However, that data is difficult to acquire, because publicly available information is typically produced at very large or smaller scales and not at a statewide level. For now, though, you can select a location and quickly find out how many different flood hazards affect that location, including information on sea level rise for select periods, high-tide flooding, location relative to FEMA floodplains and the likely storm surge from hurricanes.