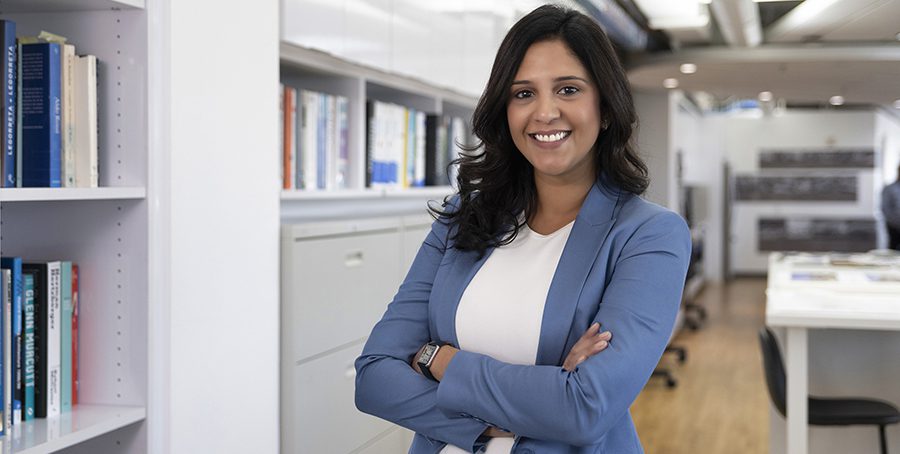 By: Kyle Niblett
Thursday, September 21, 2023
For many immigrants flooding into the United States, working as taxi drivers or personal chauffeurs in New York City is the first stop on the pathway to the American Dream. Growing up around family and friends who chased this dream daily, Ekta Desai (BDES '08) was fascinated by working in the public-civic realm.
So, when she had the opportunity to be the project lead architect on the eventual award-winning New York City Taxi and Limousine Commission (NYC TLC) Headquarters, it was a labor of love.
"The new facility simplified some of the operational inefficiencies they had and allowed for more capacity, which meant more jobs for people in this line of work," Desai said. "Establishing a dignified place for this generation of people meant a lot to me, and not just because of the design output, but also for what the project meant to me personally."
While she eventually made the American Dream easier on many of her fellow Indian Americans in the five boroughs, Desai's personal dream of being an award-winning architect was almost crushed before it could even begin.
Entering the work force during the housing market crisis, the Jacksonville native had a 2008 bachelor's degree from the University of Florida School of Architecture and a 2010 master's degree from Washington University in St. Louis. Thinking she was at the top of her game and hoping to get offers, Desai was heavily discouraged as she sat jobless in her parent's living room months after leaving St. Louis in the fall of 2010. It was only then that she adopted a three-word mission statement that would change her life.
"Bet on yourself."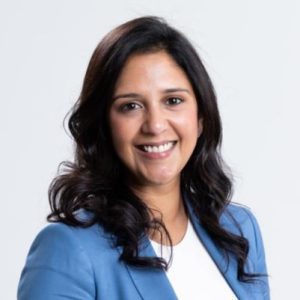 Desai took a leap of faith and moved to New York City without a job, leaning on a community of aforementioned friends and family for food and places to sleep while she focused on conquering her goals. After all, the thought of packing up and going somewhere without a guarantee was nothing new for Desai's family – they had immigrated from India to Zambia (where Desai was born), then the United States. However, the decision did not come without some pushback from her parents.
"I think that it is important for students to know that even if you have a nonlinear path, it is going to be okay," Desai said. "Traditionally being an Indian American, I think my family thought that there was just one way to get to success. I feel like the more detours you have in your path, the richer the story is. Looking back, when it happened, I was very scared with how things were going. However, things happening in a nonlinear fashion gave a lot of diversity and a lot of color to my story and helped shape who I am."

Desai eventually caught on as designer at Margulies Hoelzli Architecture in October 2010, before taking a gig at TEN Arquitectos as a senior project designer in January 2014. It was there where she cultivated her creative roots in the Big Apple and Mexico City, designing award-winning projects such as the NYC TLC building, New York's 53rd Street Public Library and Mexico's National Museum of Energy and Technology (MUNET). In an environment where men had historically dominated the industry, Desai knew her eight years had shaped her as a passionate woman leader who pioneering a more diverse and inclusive industry. It was time to become a design lead.
In 2018, she joined SchenkelShultz Architecture in Orlando as associate principal, before being promoted to partner and design lead in October 2020. The firm was no stranger to the Gator, who had interned there in 2006 while a student at DCP.
"New York shaped who I was largely because of the exposure I had to other architects and the way the city embraces art, architecture and design," Desai explained. "After working with all these amazing people, it was time to harness everything that was ingrained in me at UF and Washington and give back to my own community, which I felt was tangible in Orlando. I could see the fruits of my labor in Florida."
One of her designs currently bearing fruit on campus in Gainesville is the brand-new UF Public Safety Building, less than half a mile from the studios Desai studied in. With 13 departments inside a postage-stamp sized site, getting every inch out of the new 40,000-plus square foot building was a priority for Desai, especially since the people working inside there are the lifelines to campus.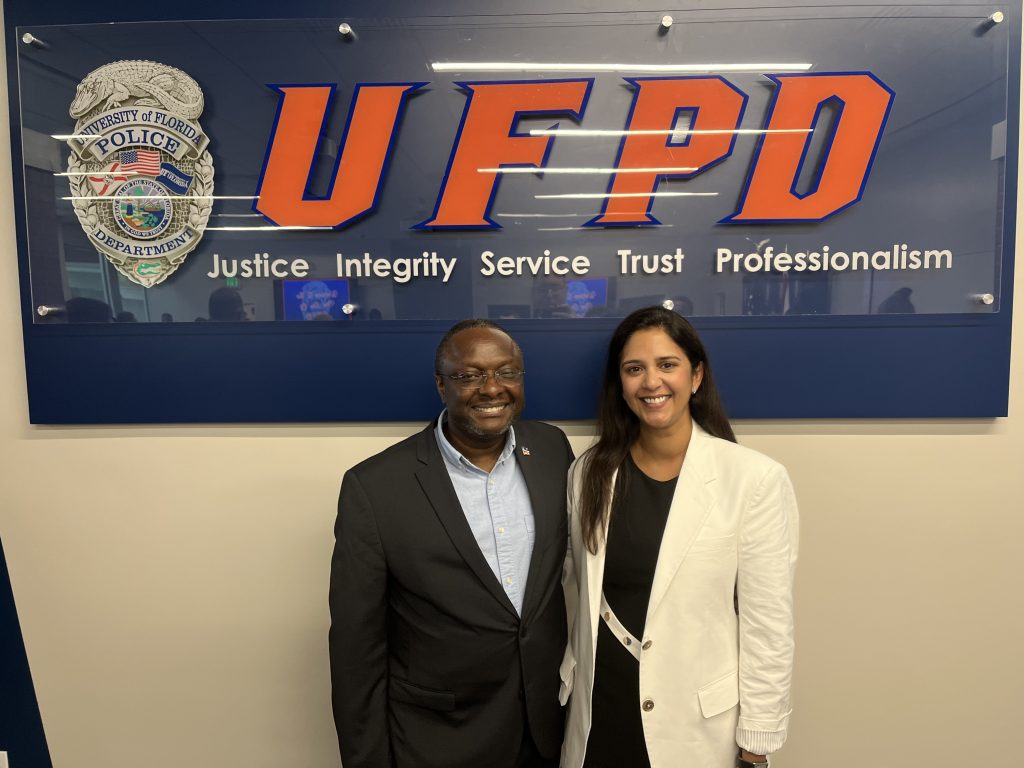 "My goal was to give these hardworking first responders a respectable, unified and centralized place to work," Desai said. "They and all public servicemen serve such a big purpose because of how critical they are to our livelihood. Giving them a space that was valued and loved was important to me."
The grand opening of the building in June 2023 wasn't the only time Desai had made it back to UF. The 40 Gators Under 40 recipient is actively involved in the college, serving as a member of the SoA Advisory Council, participating as a panelist at DCP's Women of Influence event, being a critic for design reviews and helping with a professional practice class taught by SoA Professor Alfonso Perez-Mendez. Simply put, she has sacrificed much of her time lately helping shape the next generation of architects at UF with meaningful advice.
"DCP has made incredible strides toward connecting with alumni, and that has encouraged me to be more involved," Desai said. "The college is doing a great job bridging the gap between school and private practice, and I want to help cultivate that."
Part of this selfless attitude is because Desai feels very strongly that she wouldn't even be in America right now if people didn't give generously to her and her family. She recognizes why she is able to live out her dream and looks forward to making other UF architecture students realize theirs.
"It is one thing to give money, but it's also important to show up and do the work," Desai finished with. "I know for a fact that I wouldn't be in the position I am in if people didn't help me, believe in me and take risks on me."