DCP has set up the Walter Beinecke Jr. Facilities Endowment, with a goal of establishing $1 million to support the maintenance of the PIN buildings.
EDITOR'S NOTE: This article originally appeared in the Fall 2022 edition of Florida GATOR Magazine
By: Cindy Spence and Carissa Allen 
December 19, 2022
Suzanne Barnes was studying architecture in the summer of 1985 when she won a summer trip to Colonial Williamsburg. She had a different practicum in mind, though, and traded in her spot at the Virginia tourist attraction.
"I swapped with another guy because I really wanted to go to Nantucket," Barnes (BDES '82, MARCH '85), recalls. "And it was a magical, magical summer."
Barnes is one of more than 700 students who have discovered the charm of Preservation Institute Nantucket, a tiny University of Florida "campus" about 1,200 miles north of Gainesville. The institute, known as PIN, is the nation's oldest continuously operating field school for historic preservation and has hosted students from more than 120 institutions.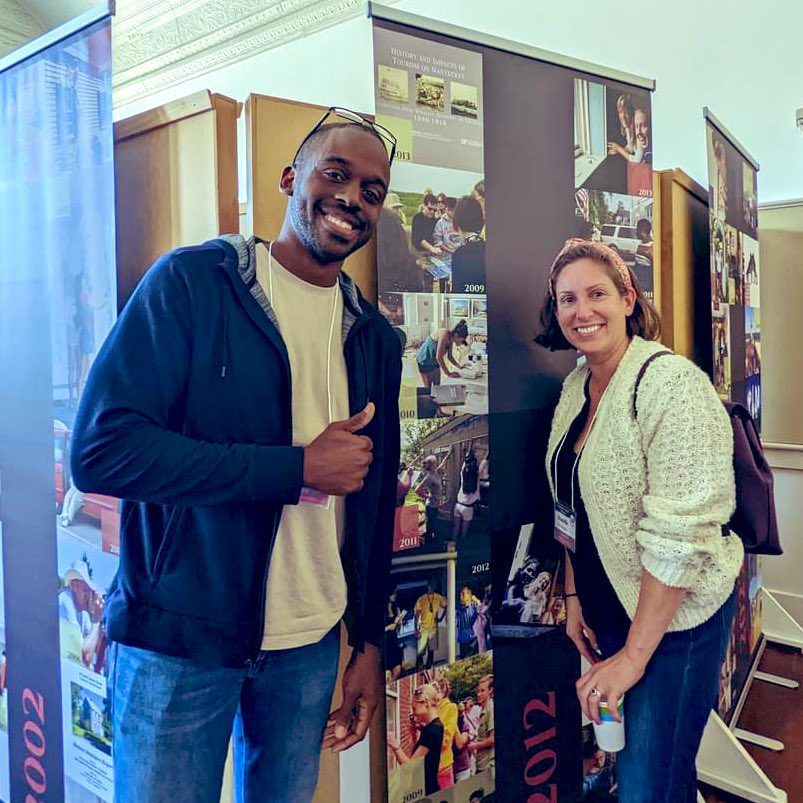 This fall, PIN celebrated its 50th anniversary, and as Alayna Jackson notes, that makes PIN itself historic.
"It's funny because in historic preservation, that's usually the age cutoff for something to be considered historic – it has to be 50 years old – so now even PIN itself is considered historic," says Jackson (BA '18, MHP '21), an architectural historian who was a teaching assistant in 2021.
How did Gators end up with roots on a New England island?
In 1969, UF School of Architecture Professor F. Blair Reeves went to Nantucket as part of a program to tap the expertise of college professors for historic preservation. There, he met developer Walter Beinecke Jr., who encouraged him to return and bring students, who could get hands-on education while helping the town document its history. In 1972, Beinecke made the agreement official, helping the Gators establish dormitories, a compound of three cottages for visiting faculty, and an airy classroom and laboratory in a building on a main downtown street.
Adrienne Burke's (MSAS '07, JD '07) choices in the summer of 2006 were PIN or a legal clerkship. The choice was easy.
"It felt quite idyllic being in a dorm and bicycling everywhere, and our classroom was in Sherburne Hall, this beautiful, light-filled historic building within walking distance of everything downtown," Burke says. "You're learning, it's school, but it doesn't feel like it, and it was just an incredible opportunity."
Holly Backus, PIN 2004, is an 11th generation Nantucketer and now a town planner, and even she was struck by how special the PIN experience was.
"I'm very grateful for PIN both as a student and as a native of Nantucket," Backus says. "When I look back, I see all the good PIN has done, not only on Nantucket, but in historic preservation around the world."
Nantucket was ahead of the times, becoming one of the nation's earliest historic districts in 1955.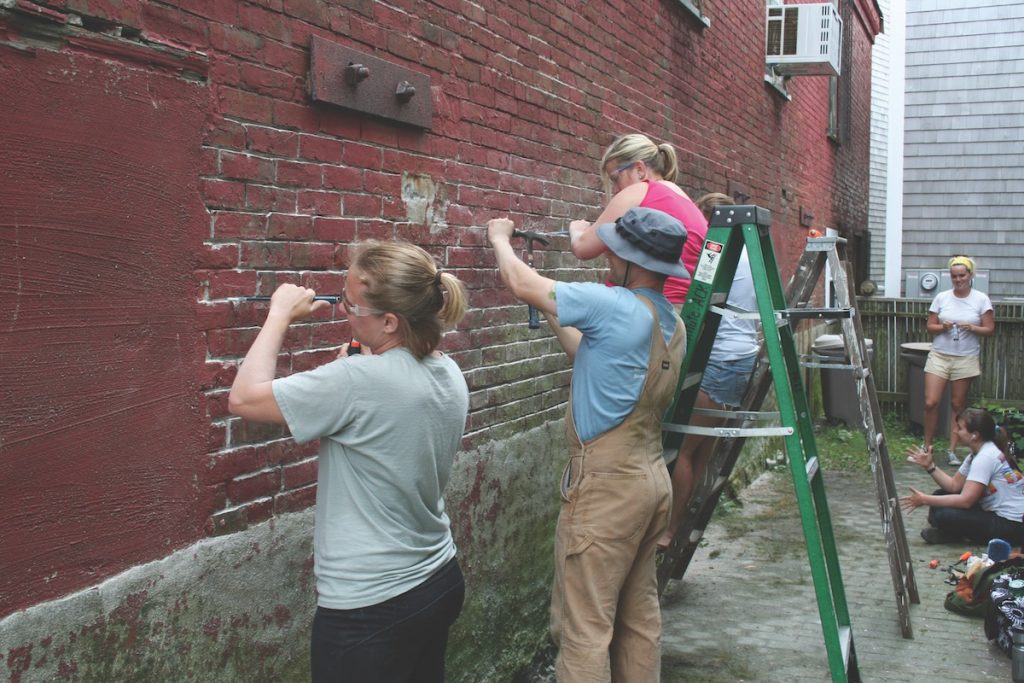 Hundreds of its structures in the Historic American Buildings Survey (HABS) have been documented by PIN students, and PIN projects submitted to the Library of Congress have contributed to an archive so large that there is more data on Nantucket than any other community in the nation.
Katie Jacob (MHP '15), now with the Preservation Foundation of Palm Beach, helped the Maria Mitchell Museum assess how to use three historic properties while protecting their integrity.
"We're constantly bombarded with different aspects of preservation, whether it ranges from climate change to development to various laws being passed," Jacob says. "We're going to need the tools to understand how to navigate that, and PIN is kind of a perfect place to explore those changes in preservation."
Backus now speaks to PIN students each year.
"I love that I get to help guide these students and help them, while they help me preserve the place I love," Backus says. "Whenever I can brag that I'm a PIN grad, I do."
Barnes says her PIN summer helped her as an architect in Orlando.
"It's not just preserving beautiful old buildings; it's understanding how to work with what we have in place. How can old buildings and new buildings work together," Barnes says. "I'm very grateful that Walter Beinecke and Blair Reeves established such an ongoing legacy for the University of Florida. I don't think Nantucket would be as fabulous as it is without UF's participation. UF can help Nantucket, and Nantucket can help UF."