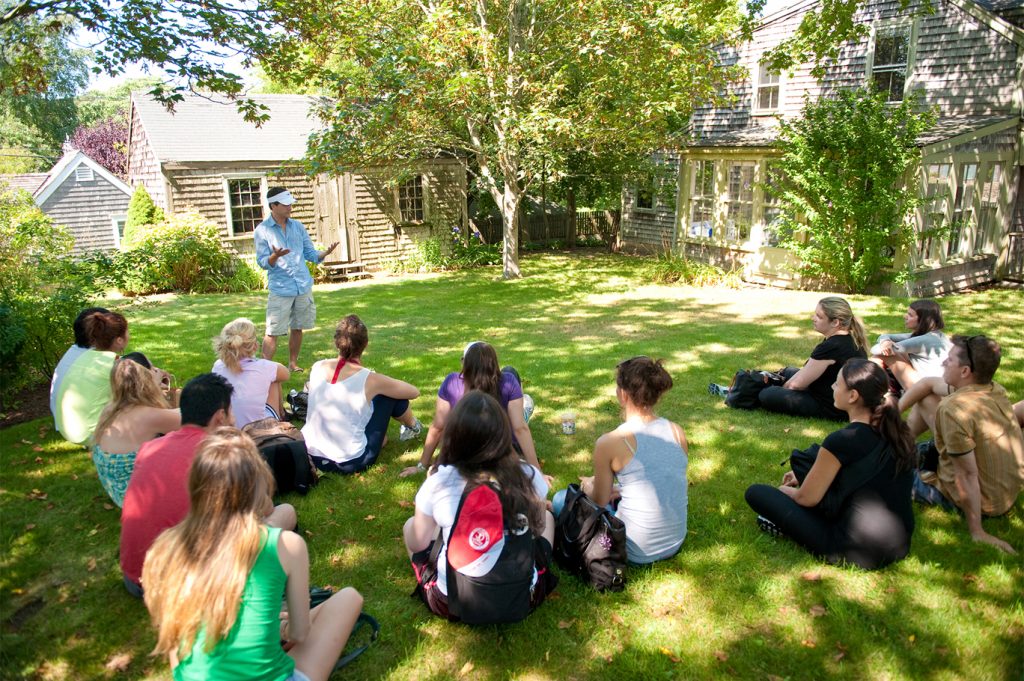 Officially established in 1972, Preservation Institute Nantucket (PIN) is one of the nation's oldest, continually operating field school for historic preservation. The program prepares the next generation of heritage specialists as part of applied research and learning that helps document, conserve and manage the island's historical, architectural and cultural resources.
Participants come from institutions across the country and abroad to explore heritage at three scales: urban and cultural landscape, architecture and interiors, and materials and technologies. Each summer, guest lecturers and instructors from public agencies and private organizations – from on and off the island – introduce topics impacting heritage conservation globally, including: values, policies, threats, interpretation, technology, and entrepreneurship.
For 2020, PIN will be surveying and assessing the South Washington Street area of Historic Nantucket Town with the goal of preparing resilience measures for built and natural environments. Model projects will be developed for individual properties with the community including the Nantucket Island School of Design and Art Harbor Cottages. This work is a continuation of Resilient Nantucket – a two-year initiative to digitally document Historic Nantucket Town and its waterfront, prepare 3D sea level rise models, and completed a vulnerability assessment. The South Washington Street historic neighborhood resilience plan is a collaboration of the Town of Nantucket, Nantucket Preservation Trust, and the Maria Mitchell Association, among other stakeholders.
Guest lecturers and instructors represent a range of agencies, organizations and firms:
Bureau of Land Management
Historic American Building Survey
Integrated Conservation Resources
National Center for Preservation Technology and Training
National Park Service
Preservation Trades Network
Swedish Royal Institute of Art
World Bank
World Monuments Fund
For more information on the Preservation Institute Nantucket, please contact Clarissa Carr at clcarrdi@ufl.edu.