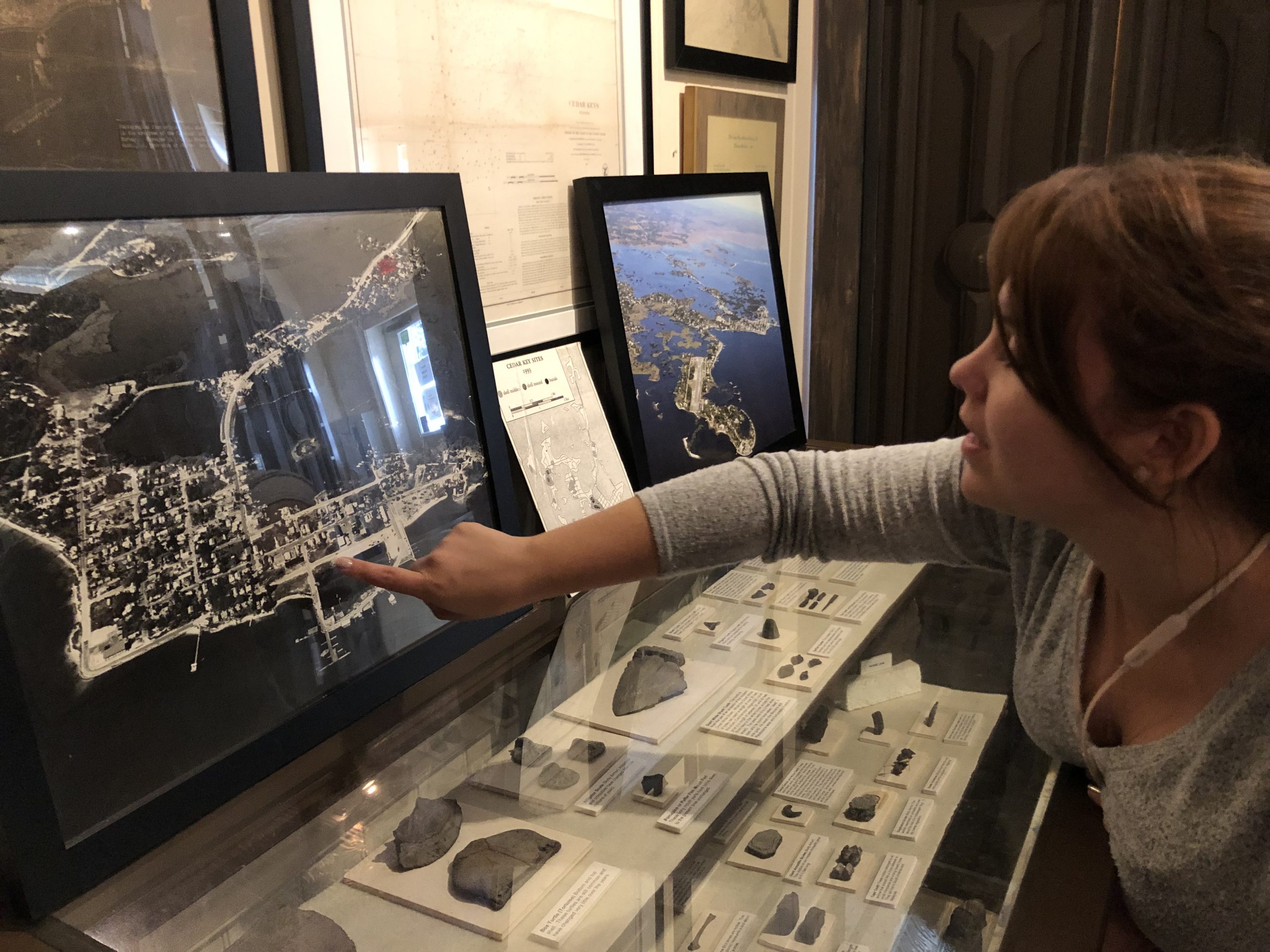 Master of Historic Preservation
The Master of Historic Preservation (MHP) program promotes interdisciplinary thinking and active problem solving through research, documentation, conservation, and management of historic resources. Drawing from the disciplines housed within the College of Design, Construction and Planning, as well as other units across campus, Historic Preservation coursework addresses heritage at different scales (cultural landscapes, neighborhoods, architecture, interiors, and materials and building technologies) and presents a range of issues impacting the preservation of historic places including economic, legal, and sustainable practices, among others. Both the tangible (physical) and intangible (cultural) realms of heritage are explored.
This program is open to students with a bachelor's degree in any discipline from an accredited university. While experience and/or education in design/planning fields, technology, or history are useful, it is not mandatory for entering the program.
The University of Florida Master of Historic Preservation degree encompasses an interdisciplinary study of the basic and applied skills in historic preservation, anthropology, archeology, architecture, building construction, cultural tourism, history, interior design, landscape architecture, museum studies, and urban and regional planning.
Historic preservation problems are fundamentally human as well as physical problems and should be understood in terms of human motivations and actions in as well as technical, legal and historical solutions. To this end, the graduate program provides advanced training in theories and methodologies of the historic preservation, and cultural conservation movements in the US and internationally. Programs are designed to foster integrative approaches to complex real-world problems.
The coursework totals 42 hours. A written thesis or research project meeting Graduate Requirements relating to historic preservation is required.
Application Materials
---
Please note: The GRE is not required for the Master of Historic Preservation application. International students are still required to take the TOEFL or IELTS.
Please submit all application materials directly to the University of Florida's Office of Admissions portal (https://admissions.ufl.edu). Do not send any materials directly to the Historic Preservation Program. The following materials must be submitted in order to be considered a complete application for review:
Application Deadlines
---

Priority Deadline: February 1
Final Deadline: June 30
The Historic Preservation Program only accepts students for the upcoming Fall semester due to course sequencing.
Application Deadlines for Fall Start
---
What is the Process for Admissions?
The Office of Admissions forwards complete application packages to the Historic Preservation Program. A departmental admissions committee comprised of UF Historic Preservation faculty and staff reviews all applications.

The admissions committee makes a recommendation and forwards it to the Office of Admissions for final processing. Upon final clearance from the Office of Admissions, we issue a decision letter to the applicant.
How Are Students Selected?
We will consider your application holistically. In addition to a strong academic background, we look for students who demonstrate their commitment to preservation and community engagement through work, volunteer, or internship experiences. Successful students are also able to clearly communicate their motivations for pursuing a Master of Historic Preservation at the University of Florida. Lastly, we look for maturity and a willingness to learn- our goal is to use our expertise to train you as a professional.