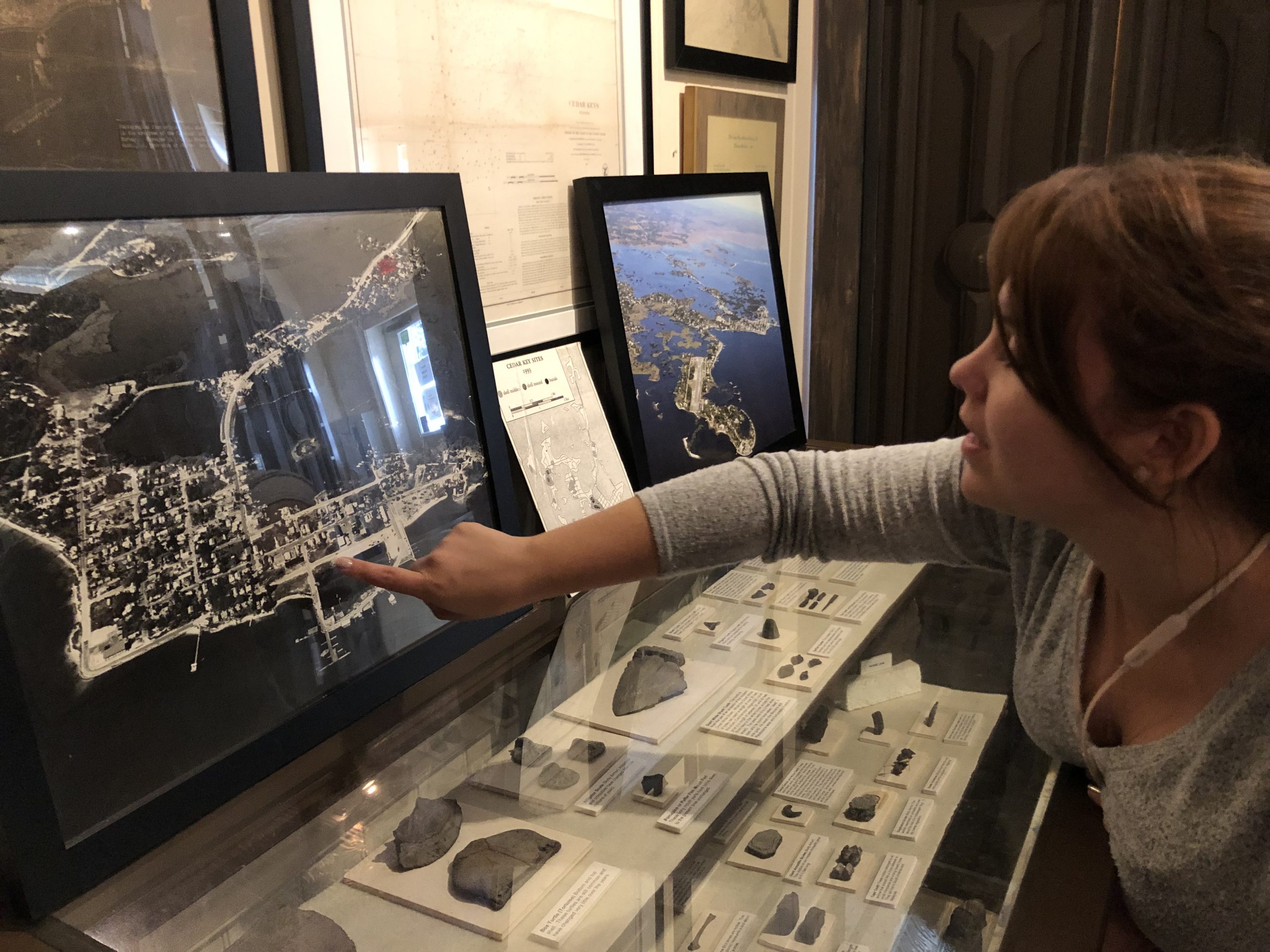 Master of Historic Preservation
The Master of Historic Preservation (MHP) program promotes interdisciplinary thinking and active problem solving through research, documentation, conservation, and management of historic resources. Drawing from the disciplines housed within the College of Design, Construction and Planning, as well as other units across campus, Historic Preservation coursework addresses heritage at different scales (cultural landscapes, neighborhoods, architecture, interiors, and materials and building technologies) and presents a range of issues impacting the preservation of historic places including economic, legal, and sustainable practices, among others. Both the tangible (physical) and intangible (social) realms of heritage are explored.
This program is open to students with a bachelor's degree in any discipline from an accredited university. While experience and/or education in design/planning fields, technology, or history are useful, it is not mandatory for entering the program.
The University of Florida Master of Historic Preservation degree encompasses an interdisciplinary study of the basic and applied skills in historic preservation, anthropology, archeology, architecture, building construction, cultural tourism, history, interior design, landscape architecture, museum studies, and urban and regional planning.
Historic preservation problems are fundamentally human as well as physical problems and should be understood in terms of human motivations and actions in as well as technical, legal and historical solutions. To this end, the graduate program provides advanced training in theories and methodologies of the historic preservation, and cultural conservation movements in the US and internationally. Programs are designed to foster integrative approaches to complex real-world problems.
The coursework totals 42 hours. A written thesis or research project meeting Graduate Requirements relating to historic preservation is required.
Please note: The GRE is no longer a required component of the Master of Historic Preservation application. International students are still required to take the TOEFL or IELTS.
Application Deadlines
Deadlines for Fall 2022:
First Deadline: January 31, 2022
Final Deadline: May 15, 2022
Applications must be complete by the applicable deadline in order to be considered for admission.
How Do I Apply?
Please submit all application materials directly to the University of Florida's Office of Admissions portal (https://admissions.ufl.edu). Do not send any materials directly to the Historic Preservation Program.
Application Materials
To avoid complications and delays in processing your application, send each of your application materials to the proper address as shown below. Individual departments do not have access to materials that are sent to the Office of Admissions. Therefore, we ask that you please prepare your admission packages to be sent to the locations noted below.
UF Graduate Application form, including the application the UF Office of Admissions requires. Please refer to the UF Graduate School for additional admissions requirements.

The application fee (as determined by the Office of Admissions)

Unofficial transcripts (the university will require official transcripts upon your acceptance of an offer of admission)

Minimum GPA: 3.0 on a 4-point scale, for upper division coursework

Please note: The university requires applicants for graduate study to compute their college-level junior and senior year grade point average, unless your institution uses a non-traditional grading system. The university requires an accurate self-reported GPA, which it will verify. You providing an accurate self-reported GPA will help to expedite our processing of your application. The university worksheet is available here: https://admissions.ufl.edu/pdf/worksheet.pdf.

Statement of intent (1,500 words maximum)

Before preparing your statement of intent, review our website. We encourage you to refer to our program in your response.

Please take care to properly attribute any content from another source. Your statement of intent should be original work. Plagiarism is grounds for rejecting an application.

Your statement of intent should address each of the following questions.

Why are you interested in historic preservation as a professional field? Include any personal background information that relates to professional, volunteer, or internship experiences that have prepared you for this field of study as well as your research interests and career aspirations.

How will UF's Historic Preservation program help you meet your professional goals?

How will your interests may fall within our three core focus areas?
What do you plan to do during the course of your studies (e.g., courses, research, engagement, working with faculty)?

What are your expectations of the graduate historic preservation program at UF?

Résumé or CV
3 letters of recommendation

Arrange for three recommenders to submit letters of recommendation on your behalf. The recommenders should sign their letters and submit them directly to your application using the CollegeNET email link.

Letters of recommendation should be addressed to the attention of the UF Historic Preservation Admissions Committee.

Your recommenders should be qualified to evaluate your academic achievements, skills and abilities, and/or professional qualifications.

Letters of recommendation from family members and friends will not be accepted.

If you have received your undergraduate or graduate degree within the last three years, at least two of the three letters should be academic references. If you have been out of school for longer than three years, and you are unable to contact former professors, letters from other individuals who can address your achievement and potential would be appropriate.

Professional recommenders must:

be or have been a supervisor or otherwise in a capacity to objectively assess your professional abilities, contributions, skills, and achievements;

not be a colleague or subordinate;

know you or your work well; and

not offer a personal reference.

The content of the letters should

speak to your academic achievement;

present your strengths, interests, abilities, interpersonal skills, and vision for the future;

evaluate your potential for success in our program; and

explain and provide context for professional experience.

Florida Residency Affidavit (Florida Residents Only)
International Applicants

International transcripts have additional requirements that must be followed for each international institution. International applicants must submit to the Office of Admissions:

Transcripts The university has additional requirements for international transcripts. International applicants must submit to the Office of Admissions an official copy in the native language of each transcript, a mark sheet, and a diploma/degree certificate from each university or college attended, along with certified, literal (exact) English translations for documents not originally issued in English.

Financial certification The university requires financial certification only upon your acceptance of our offer of admission.
If you are interested in receiving an assistanceship, it is strongly recommended that you submit examples of your work, such as:
A portfolio of previous academic or professional work samples
A description of community service or engagement experience
A description of professional work experience
Please refer to the UF Graduate School for additional admissions requirements.
How Are Students Selected?
We will consider your application holistically. In addition to a strong academic background, we look for students who demonstrate their commitment to preservation and community engagement through work, volunteer, or internship experiences. Successful students are also able to clearly communicate their motivations for pursuing a Master of Historic Preservation at the University of Florida.
What is the Process for Admissions?
The Office of Admissions forwards complete application packages to the Historic Preservation Program. A departmental admissions committee comprised of UF Historic Preservation faculty and staff reviews all applications. Applicants are invited to video or telephone interviews with the Historic Preservation Director.
The admissions committee makes a recommendation and forwards it to the Office of Admissions for final processing. Upon final clearance from the Office of Admissions, we issue a decision letter to the applicant.