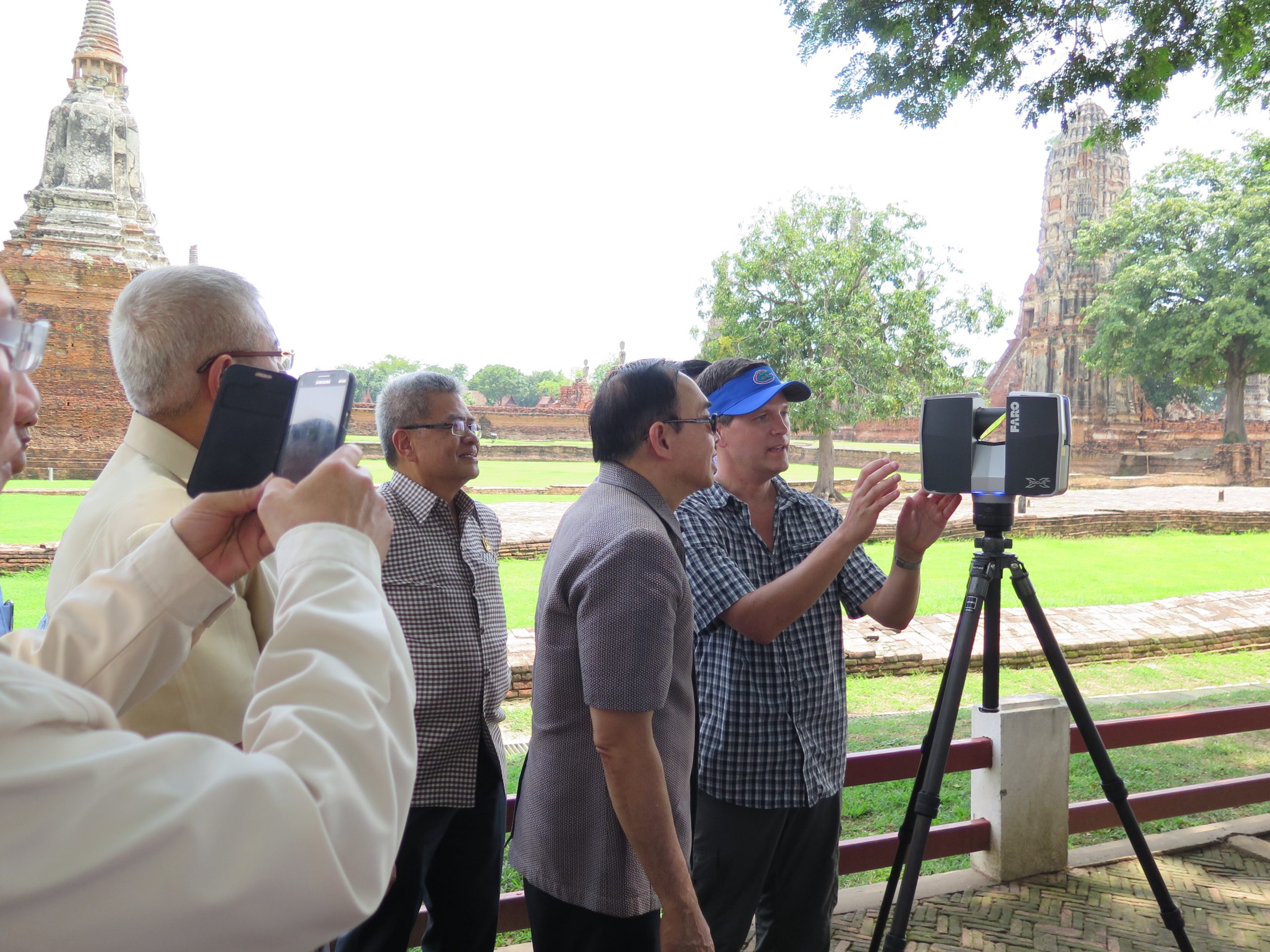 The Historic Preservation Program's research center is the Center for World Heritage Research and Stewardship. The mission of the Center is to create programs, professional projects and public education initiatives in heritage conservation; support conservation objectives through management of resources including historic structures, landscapes, archives, collections, ethnic/ cultural traditions and practices, historical sites, and natural resources; and support public and private groups that work in the heritage tourism and conservation field.

The Center for World Heritage Research and Stewardship is dedicated to research and education in the documentation, conservation, and management of historic places and cultural resources. The Center helps fulfill the mission of the University of Florida by facilitating strategic partnerships, projects, and programs for Historic Preservation and other units within the College of Design, Construction and Planning and across campus. The Center helps ensure that students are global thinkers.
The Historic Preservation Program also has three research initiatives: Envision Heritage, Preservation Institute Nantucket, and Preservation Institute St. Augustine.
Envision Heritage: Launched by the Historic Preservation Program in 2012, the University of Florida's Envision Heritage explores how new and emerging digital technologies can be used to document, preserve, and interpret heritage sites. The research projects utilize laser scanning, photogrammetry and imaging from drones, among other technologies.
Projects and partners include, among others:

Chaiwatthanaram Temple Complex, Thailand, World Monuments Fund
Ishtar Gate Digital Interpretation, Iraq, World Monuments Fund
Envision Nantucket, Nantucket Preservation Trust and Nantucket Community Preservation Committee
Digital Documentation of Georgetown City Hall, National Trust of Guyana
Roebuck Street Digital Documentation, Barbados, Roebuck Street Redevelopment Trust
Shwenandaw Kyaung Digital Documentation, Myanmar, World Monuments Fund
Vizcaya Barge, Grotto, and Village, Miami, Vizcaya Museum and Library
Preservation Institute Nantucket: The Preservation Institute Nantucket is the oldest continuously operating field school in the United States. The abundant historic resources of the island give students an opportunity to receive a specialized educational experience in a broad range of preservation topics using Nantucket as a resource for case-study projects. Students document, research, and help conserve the island's remarkable heritage.
Preservation Institute St. Augustine/Envision Lab: Founded on the Preservation Institute Nantucket model, Preservation Institute St. Augustine (PISA) was created to offer specialized training in the documentation of historic buildings and laboratory analysis and conservation of architectural materials and finishes. The work of PISA informs ongoing efforts to preserve America's oldest city.