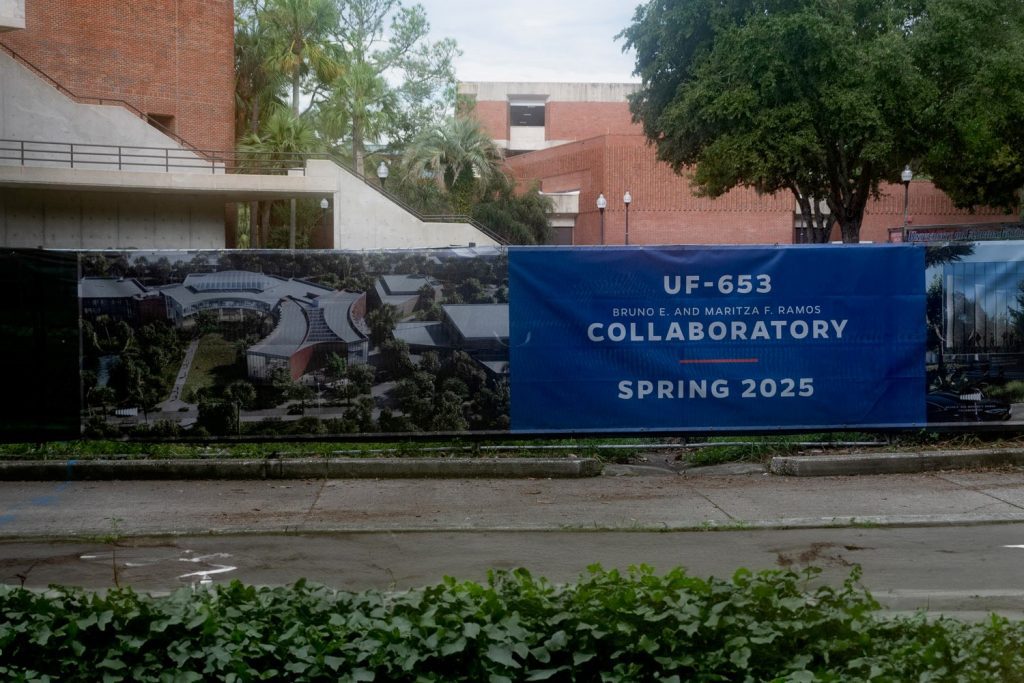 Tuesday, September 26, 2023
By: Kyle Niblett
In October 2022, the University of Florida College of Design, Construction and Planning held the ceremonial groundbreaking for a new $45 million, 50,000-square foot facility named the Bruno E. and Maritza F. Ramos Collaboratory. This revolutionary, best-in-class facility is intended to bring generational change to UF and will position the College, its faculty, staff and students for success over the next 100 years.
In the latest update, the college is elated to announce Oct. 23 will see shovels in the ground and the earth moved. Substantial completion is now scheduled for April 2025. As furniture is moved in and equipment transitions in over the summer of 2025, UF's newest venue is slated to be fully operational for the start of the Fall 2025 semester.
"This innovative facility is critical to the future of DCP and will strengthen collaborative working across all the built environment disciplines in the College," DCP Dean Chimay Anumba said. "It will position the College well for its next phase following our Centennial in 2025. We are most grateful for the tremendous financial and in-kind support of our alumni and friends, which has made this possible."
Brooks+Scarpa Architects, which is led by DCP graduates Angela Brooks (BDES '87), Larry Scarpa (BDES '81, MARCH '87) and Jeffrey Huber (BDES '02, MARCH '04), is the architect on record for the Ramos Collaboratory. The two namesakes of the Los Angeles and Florida-based firm recently received the 2022 American Institute of Architects Gold Medal Award, the most prestigious award in the architecture discipline. Fellow DCP graduates Eric Kleinsteuber (BDES '02, MARCH '04) of KMF Architects, Laurie Hall (BLAE '09) of CHW and Cat Lindsay (BDES '86) of Lindsay Newman Architecture and Design are collaborating with Brooks+Scarpa on the building design and campus integration.
Stellar out of Jacksonville, which is known nationwide for its plethora of awards for innovation and safety excellence, is the construction project manager. The company was founded by UF Construction Hall of Fame member Ronald H. Foster, Sr., a 1967 graduate of DCP's M.E. Rinker, Sr. School of Construction Management.
The final decision to be made regarding selections will be later this year when DCP will select the artist for the art piece in the new venue. The Art in State Buildings (ASB) Program acquires artwork for new public facilities built with state funds. The program requires that up to .5% of the construction appropriation be set aside to acquire artwork for permanent display in, on or around the facility.