Monday, November 20, 2023
By: Tatiana Rodriguez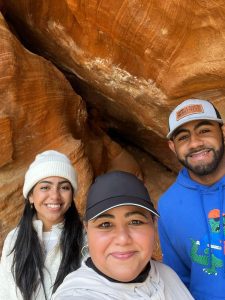 University of Florida College of Design, Construction and Planning students Yesenia and Danny Castañeda have always been a close-knit team. As siblings, Yesenia is older than Danny by about a year, which they felt made it easier for them to form a connection.
"I think it's safe to say we did everything together," Yesenia said. Danny has always been a jokester, and Yesenia has always loved to laugh, so they got along very well.
"I feel like Danny has always had an admiration for Yesenia and her accomplishments," their mother, Jessica Valentin, said. "It helped him to thrive into being slightly competitive but very friendly with her, as they both strived to excel in sports, school, and any other activities that they decided to be involved with."
"Seeing all the stuff that my older sister did definitely set the groundwork for me," Danny agreed. "I followed in her footsteps and tried to replicate some of her good habits."
As kids, they were both very involved in school activities and played baseball and softball. They held their mom in high esteem for taking them to practices and games while also working full time and cooking dinner every day. She worked hard to finish college while also taking care of them when they were young, and they appreciated her effort to make sure they got to be involved in anything that they were interested in. They also were grateful to their father for working long hours to support them.

"It was important to me to make sure that they were really involved, and I can see how involving them early in life really made an impact on how involved they are now," Valentin said. "They've taken advantage of all the opportunities that DCP has to offer, and I'm really proud of that."
Yesenia is currently in the combined degree program where academically qualified students have an opportunity to complete both the Bachelor of Science in Sustainability and the Built Environment (BSSBE) and the Master of Urban and Regional Planning (URP) degrees in a shorter period. Danny is a senior majoring in construction management.
Yesenia's interest in urban and regional planning stemmed from an interior design class she took in high school. She was fascinated by the built environment and was able to watch the city they grew up in, Oviedo, grow from a small town to a more urban area. She felt that urban planning was more suited for her because it is not as design-oriented and would allow her to share her opinions in the planning of cities.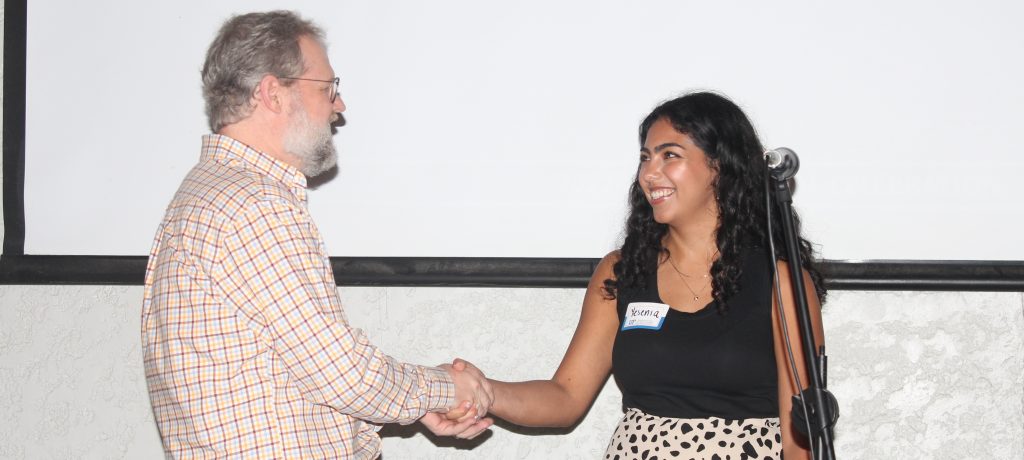 Danny's interest in construction management was also influenced by watching his hometown develop and said that it opened his eyes to the fact that construction is all around and can majorly impact the economy and the community.
As her children entered college, Valentin explained that her biggest dream was that they would be prepared for the life ahead of them and be able to make a good living.
"I absolutely think that DCP paid off on that," she said. "I think they will be going into the workplace very prepared. They have some amazing skills. They're so socially involved, they have worked and given back in the community, they've traveled internationally. I honestly couldn't have asked for more. And I know that the future is bright, and I'm excited to see what's ahead."
Both siblings embraced leadership roles thanks to their involvement at DCP. Yesenia is the president of the Student Planning Association (SPA) within URP, and Danny is the president of Associated Builders and Contractors and a student assistant at the M.E. Rinker, Sr. School of Construction Management.
Living together throughout college further helped Yesenia and Danny's growth and mutual learning.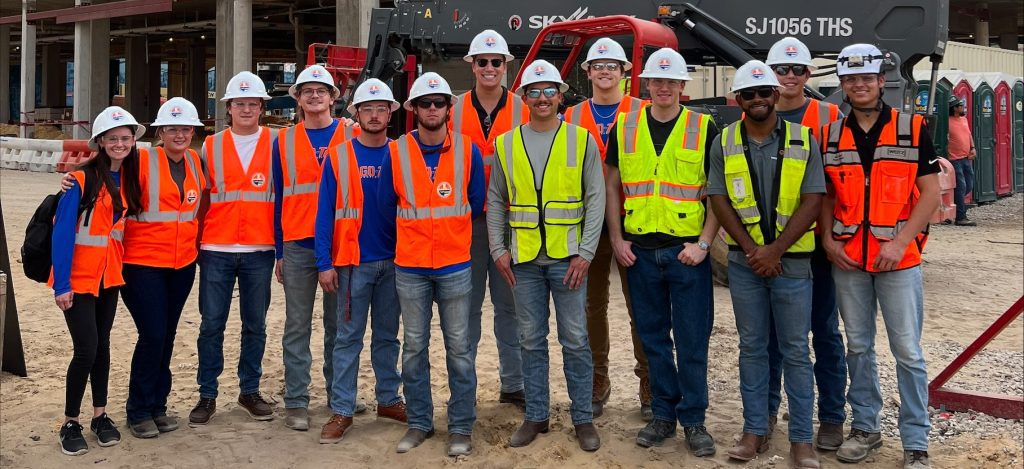 Danny credits Yesenia with influencing him in college because her academic achievements set a high bar and helped him see what it took to excel. He also said that having someone that he already knew at college helped him feel more comfortable going out and making new friends and meeting new people. Yesenia admires how personable and sociable Danny is and said that she has learned how to be more confident and approachable from him.
Danny and Yesenia have exemplified the OneDCP mentality by collaborating with each other and being able to help one another despite having different disciplines in the college. Danny has given Yesenia advice after interviews and given her tips before a career fair, and both have learned from each other's leadership styles and the way they set out to ensure that the members of their organizations get a beneficial experience.
Yesenia has also looked toward Rinker for inspiration on planning events for the SPA. She admires how well Rinker collaborates outside of the classroom and is instilling that idea into her organization by planning field trips and social events. They're also planning on organizing a joint event with the different disciplines of the college.
"Merging us all during a joint event would be fun and contribute to the OneDCP mentality and we're happy to be able to do something like that," Danny said.
Yesenia and Danny will both be graduating in Spring 2024, and they both feel excited and well-prepared for the future that lies ahead thanks to the incredible experiences that they have had at DCP.