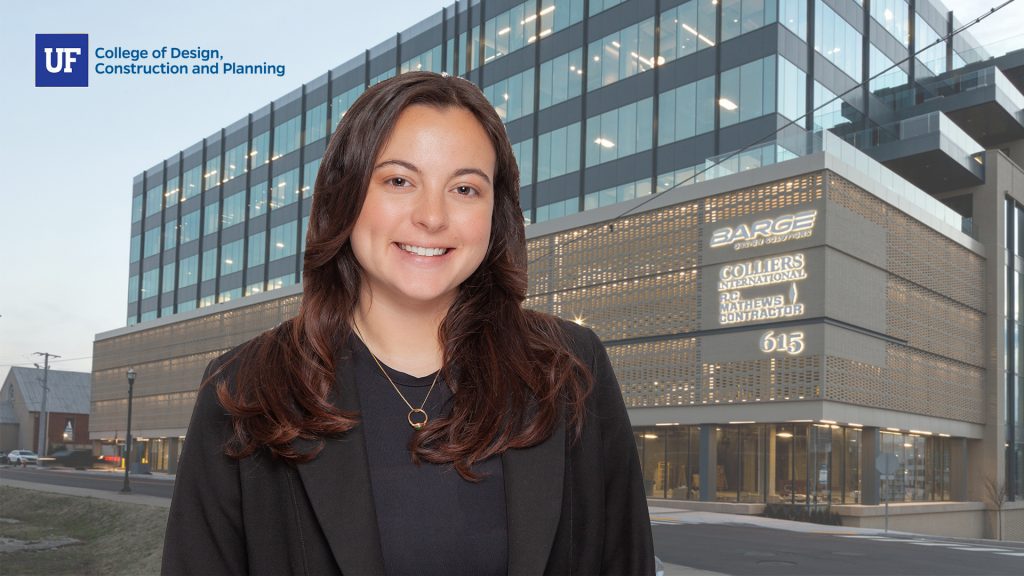 By: Kyle Niblett
Wednesday, June 7, 2023
Entering the University of Florida interior design program during the worldwide pandemic in Fall 2020 was tough for incoming freshman Brooke Ross. She had dreamed of making lifelong friends in the studio, but due to COVID the face-to-face interactions and lack of studio culture were impossible with courses being held online. Hoping it would get back to normal, Ross was determined to stick with it.
So, was it worth it?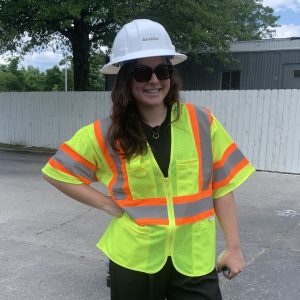 "100 percent worth it," Ross said. "DCP prepares you for the professional workforce. It very much prepares you for technical skills in Revit and rendering programs like Enscape. I believe we are the future."
Now a rising senior, Ross is spending the summer in Nashville as an intern with Barge Design Solutions. She is currently working on a healthcare project in design development, creating digital marketing boards which feature renderings of the project designed to get the client excited. At times so far this summer, she has gone, "Wow, I remember learning that at UF." Ross is also learning about healthcare adjacencies and basic codes, getting feedback in real time while adding to her growing portfolio.
"My boss is even shocked at how much I know, and I thank my professors at DCP for that," the GatorIND Club member said. "I have been able to use my strong graphic presentation skills for renderings and digital presentation boards. My Construction Documentation class and Professional Practice class have also helped me. I understand the professional lingo being talked about here in Nashville."
Ross specifically credits Instructional Assistant Professor Genesis Okken for explaining the material in class until it clicks.
"It is great to have a teacher that knows your worth and pushes you to see your true potential," Ross said. "Genesis truly cares about her students and puts our mental health first."
While being told exactly what to do in Gainesville, the most challenging part of the internship for Ross has been the freedom she has been given by her boss Jane Skelton, a senior interior designer at Barge Design. Going about it in whichever way she prefers may be difficult at times, but the freedom is something she cherishes as she learns to be more confident in her decisions.
"The most rewarding part of the internship is the culture and the great feedback I get from people like Jane," Ross said. "Whether it is constructive criticism or a pat on the back, I love hearing what professionals have to say about my work. It will only help me grow and evolve."
The professionals in this case are veterans in the industry such as Skelton, who have taken an immediate liking to Ross' work.
"Brooke blew us out of the water with her rendering skills, so when we needed some rendering work done for projects, she was the natural fit," Skelton explained. "She has stepped right in with no hesitation and a 'can do' spirit. Brooke is one of the most well-prepared interns I have had the pleasure to work with."
Whether it is attending a lunch-and-learn about new products with Haworth or getting up close with Designtex's new drop of products, the job is helping her chase down goals of one day being an interior designer or project manager in healthcare or commercial projects. This past spring, she received confirmation she was on the right track, receiving UF IND's Outstanding Junior Award. Knowing her effort and hard work was paying off above and beyond her projects, the validation confirmed she has a lot to offer firms such as Barge Design.
"My internship is teaching me how to multitask, be quick on my feet and how to graphically and verbally present well," Ross said.