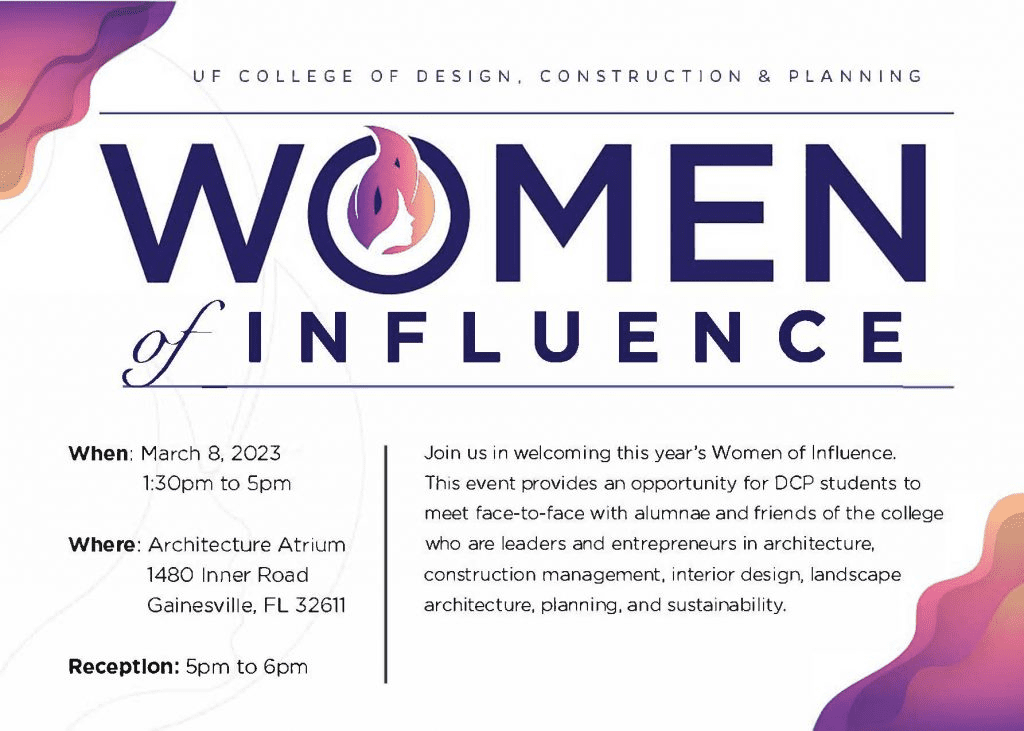 SCHEDULE OF EVENTS
1:30-1:40 p.m. Welcome – Dean Chimay Anumba and Interim Associate Dean Nancy Clark
1:40-2:10 p.m. Industry Professionals Introductions
2:15-3:00 p.m. Breakout Session #1
3:05-3:50 p.m. Breakout Session #2
3:55-4:40 p.m. Breakout Session #3
4:45-5:00 p.m. Closing Remarks – Emily Ellingsen, DCP Ambassadors
5:00-6:00 p.m. Reception
FEATURED PANELISTS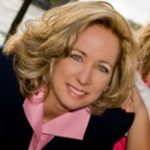 Suzanne Roess Barnes
Corporate Architect, Founder, ArchitectLINK
Central Florida native Suzanne Roess Barnes began her architectural pursuit at age 12 when she interviewed local icon and architect Robert Koch for a civics report. Later, while at UF in graduate school, Suzanne received scholarships to focus her masters research on healthcare and gerontology design and organized a six week European tour for 18 fellow design students; interned on historic projects in Chautauqua, NY; Tallahassee, FL and at the Preservation Institute: Nantucket. Upon graduation, the UF Architecture Faculty awarded Suzanne the Alpha Rho Chi Medal "commending those students who show true professional merit beyond the design studio and their academic career."
After receiving a master's in architecture, Suzanne returned to Orlando and served on the Orlando Historic Preservation Board while working for architecture firms that specialized in design for the elderly and healthcare. Suzanne's thesis on gerontology design led her to Florida Hospital (Now AdventHealth) for 9 years, where she held the hospital's architecture license as Assistant Director of Design. Suzanne realized her research and speaking gifts when she was voted as top presenter over the opening and closingkeynote speakers at the 35th ASHE Conference in Colorado, publishing ground breaking research on how to calculate true life cycle analysis.
Suzanne's love for healthcare and senior living design, value engineering, volunteerism and civic service opened many doors as she began teaching continuing education, writing, public speaking, and submitting project ideas for fundraisers. Suzanne's homes have been featured in numerous commercials and a DIY TV show: HGTV's Justin Cave of Groundbreakers remarked on film that Suzanne's Outdoor Living Room was "one of the top five (projects) he has been involved with."
Serving on many civic boards, Suzanne has successfully raised awareness, sponsorships and monies for many causes, including founding the University of Florida's acclaimed graduate Citylab Orlando (a partnership with UF, Valencia and UCF) who has expanded to supporting the Mayo Clinic in Jacksonville with a grant from Haskell. Suzanne is actively involved in mentoring students from around the world and Architects in the AIA, founding and chairing the Orlando Foundation for Architecture, as well as founding ArchitectLINK, PRESERVE Baldwin Park and PRESERVE CENTRAL FLORIDA,
Between founding and chairing the AIA Orlando Foundation for Architecture Board of Trustees Suzanne was awarded the 2012 Nils Schweizer Community Service Award, by the American Institute of Architects. She has served on the Mennello Museum of Art and the Orlando Museum of Art boards as trustee. She most recently acted as Director of Design for a Florida community of 7000 seniors, heading up memory care designs, and has been active with the National AIA Design for Aging Committee and is currently working on a 400-acre project addressing major healthcare issues in Florida as Healthcare leader. Her family are all very active in Real Estate Development and Construction, including Healthcare Design, Low Income Housing, Opportunity Zones, Research and Development.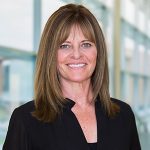 Tracy Coker
Principal + Director of Interior Design, Dewberry
Tracy Coker is a Principal of Dewberry and serves as Office Director for the firm's Peoria, IL office. She has more than 35 years of experience and is Dewberry's national director of the firm's interior design practice, which provides services to clients in the education, health and wellness, justice, community facilities, real estate and commercial development, and industrial markets. As Office Director, she is responsible for managing the architectural office's daily operations and serving a diverse client base for public and private facilities.
She earned a bachelor's degree in design from the University of Florida and is on the board of trustees for the Children's Home Association of Illinois, a member of the Peoria Chamber of Commerce's CEO Council, East Peoria Chamber of Commerce, Illinois Association of School Boards, and the National Intramural-Recreational Sports Association.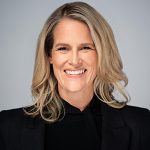 Beth Lowry
President, Holder Construction Company
Beth Lowry is the President of Holder Construction Company. Beth started her career with Holder in 1994 as an intern and joined Holder full-time in 1995 upon graduating from the University of Florida with a Bachelor of Science in Building Construction. Holder Construction is a $4.5 billion construction services firm based in Atlanta, Georgia since 1960. Beth is the first female in Holder's history to serve as President.
In her current role, Beth provides executive leadership over Holder's business functions that support Holder's construction operations. Beth also provides vision and strategy for Holder's corporate responsibility, community engagement, and philanthropy. Beth has served on Holder's senior leadership team since 2006.
Beth is active in the Atlanta community serving on several current and past non-for-profit boards. She's a United Way of Greater Atlanta Ivan Allen Circle member and active member of the Tocqueville Society. She is an active member of the Rotary Club of Atlanta, Metro Chamber of Atlanta Board of Directors, Kennesaw State University Foundation Trustee, and the chair for the KSU College of Architecture and Construction Management Executive Leadership Council. She serves on the several not-for-profit boards including CareerRise, Associated General Contractors of America Georgia Chapter, and the Latin American Association.
She has a deep passion for advancing women of all ages across all industries. She serves on several community initiatives focused on creating improved living wages, training, and safe working environments for the greater construction workforce. In 2022, she created the Lowry Family Scholarship at Kennesaw State University providing an endowed scholarship for underrepresented freshman pursuing a degree in construction management.
Beth has two children Sam 17 and Lilly 17 who attend Holy Innocents Episcopal School. Beth grew up on Cape Cod, Massachusetts and has called Atlanta home for the last 28 years.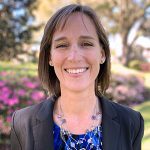 Elisabeth Manley
Practice Builder, Kimley-Horn
C. Elisabeth Manley is a registered landscape architect with Kimley-Horn in the Gainesville Office. She has over twenty years of experience in a wide variety of public and private projects throughout Florida, including parks, roadways, campuses, and commercial developments. She currently serves on the City of Gainesville's Tree Advisory Board and is a member of Florida American Society of Landscape Architects and the Builders Association of North Central Florida. Elisabeth holds a Master in Landscape Architecture degree from the University of Florida.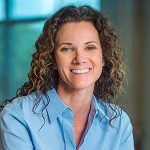 Peggy Marker
President, Marker Construction Group
With over 30 years of experience in the construction industry, Peggy Hogan Marker serves as co- president of Marker Construction Group, a construction management and general contracting firm headquartered in Fort Lauderdale, Florida. The firm, which she and her husband W. Grey Marker II founded in 2001. Marker Construction has two divisions allowing it to specialize in high-end residential and multi-family, hospitality, automotive and other high-end commercial work throughout Florida.
Marker's background includes ground-up development and construction, as well as lease negotiations for large shopping centers, mixed use/retail and apartment buildings. With her unique skill set, Marker offers an in-depth understanding of the construction industry, in addition, she is a part owner of her family's real estate development companies. Headquartered in New York, these companies include commercial, multi-family and residential holdings throughout the states of New York and Florida.
Marker's awards include being named a 2023 top 250 Power Leader by the South Florida Business Journal, 2021 Prestigious Women Award, 2019 Influential Business Women by South Florida Business Journal, which recognizes the top 25 most influential business women in South Florida. In addition, she is the recipient of the 2019 Healthy Mothers, Healthy Babies Mother's Day award, 2019 Globe Street Women of Influence award other past awards include, CRE Women in Real Estate Award and BISnow Outstanding Excellence and influence in SF Commerical Real Estate South Florida Business Journals Up and Comers Award 2007, and Gold Coast Magazines 40 under 40 award.
Marker is consistently featured as a construction industry expert in the Miami Herald and The Real Deal, and is frequently asked to appear live on Fox Business nad Bloomberg News as a construction industry expert. Her professional affiliations include the Construction Association of South Florida, Associated Builders and Contractors, Inc., Commercial Real Estate Development Association, Urban Land Institute, Commercial Real Estate Women Network, National Association of Women in Construction and National Association for Industrial and Office Parks.
Peggy Marker currently sits on the boards of The Community Foundation of Broward County, YPO Construction Industry Network, Presidents Council of Broward College, Board of Huizenga Park, Board of PAWS South Florida Rescue (an organization within the Humane Society of Broward County), and The Cold Spring Harbor Fire Museum. She is actively involved with 4Kids of South Florida ― an organization serving foster children in Broward and Palm Beach Counties and Calvary House an organization for Women in recovery. She previously served as a board member for the Museum of Discovery and Science, Humane Society of Broward County, Heart Gallery of Broward County, and Save the Children Long Island Council. She was previously on the steering committee for the Holy Cross Dorothy Mangurian Comprehensive Women's Center capital campaign.
Marker holds a Bachelor of Arts in political science and English from the University of Vermont. She is married to W. Grey Marker II, who is co President of Marker Construction Group. They have three children, and reside in Fort Lauderdale.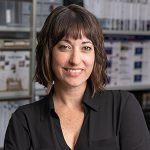 Juli Mitchell
Principal, Walker Architects, Inc.
Juli has designed interiors for a wide range of projects, including student recreational spaces, educational facilities, resorts, hotels, restaurants, and mixed-use developments. She gained international experience as Design Director for Vihara Collective in Yangon, Myanmar, a start-up organization focused on sustainable architecture, agriculture, and hospitality as a humanitarian platform in Southeast Asia. Juli brings to our team a deeper level of consideration for interior design, pushing Walker Architects' designs of healthy and positive environments for a wide variety of user groups to a new level.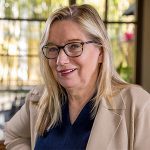 Mary Moltzen
Principal, Charlan Brock Architects
Mary Moltzan joined the Charlan Brock Architects family in 1994 and has been honing her craft to become an inspiring Principal since. Mary's can-do attitude, incredible industry knowledge, and passion for creating spaces desirable to both the resident and the client has enabled her to help refine unique spatial opportunities for a multitude of projects nationwide. As a Principal, Mary recognizes that CBA is more than an architecture firm, it's a placemaker which specializes in helping people find home.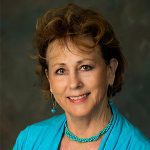 Emily O'Mahoney
Partner, 2GHO, Inc.
President, American Society of Landscape Architects
As a partner at 2GHO, Inc. Landscape Architects | Planners | Environmental Consultants in Jupiter, Florida, Emily M. O'Mahoney assists in the daily management, operations and marketing of the firm as well as managing and participating in project design and direction. She represents complex projects before public agencies throughout the region handling design, development approvals to construction details and implementation! As both a Florida and Texas registered landscape architect she has 40 years of experience at pushing the envelope in changing our landscapes and making better communities. Tying our necessary utility infrastructure into an asset for Place is her forte. Emily is serving as President for the American Society of Landscape Architects (2022-2023) where she is carrying forward her passion for landscape architecture as the profession for climate change solutions in an inclusive and equitable environment. Emily is a proud 1980 graduate of UF, married to a Gator and all 3 kids graduated UF with 6 degrees over 13 continuous years.
Affiliations: Fellow in the American Society of Landscape Architects, ASLA President, Past President and Trustee for ASLA Florida, Palm Beach County Planning Congress, North Palm Beach Chamber of Commerce (Women in Business), Chamber of Commerce for the Palm Beaches (Trustee), CLARB Certified, LEED®AP BD&C, CREW Member, Women's Red Apple Foundation of the Palm Beaches Board Member, past HOA Board Member (24 years).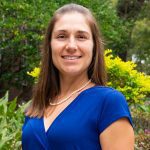 Amy Pastor
Vice President, Sustainability, EXP
Amy Pastor is the Vice President of Sustainability at EXP. As a licensed mechanical engineer, Amy specializes in sustainable design, commissioning, energy studies, energy modeling, measurement and verification, and project management. Amy takes a holistic approach to sustainable design, assessing a building, site and infrastructure systems for the full spectrum of capabilities to meet the environmental requirements for today and the future.
Amy has managed and implemented sustainable design strategies for global corporate sustainability programs and portfolios, helping clients set and achieve their sustainability and resiliency goals. She has extensive experience in authoring Owner's Project Requirements, developing Design Criteria Manuals, reviewing sustainable design documentation and facilitating the full life-cycle of sustainable certifications for projects, sites and full portfolios.
As the VP – Sustainability for EXP, Amy is the lead author for EXP's ESG Report. Amy maintains the company's sustainable standards, tracks Scope 1, 2 and 3 emissions and completes all 3rd party verification reporting through multiple platforms, including EcoVadis and the Carbon Disclosure Project.
Amy takes immense pride in building better, including lasting relationships with clients and quality, sustainable buildings, without surrendering the integrity of the design. She has personally worked on 210 LEED Certified projects.