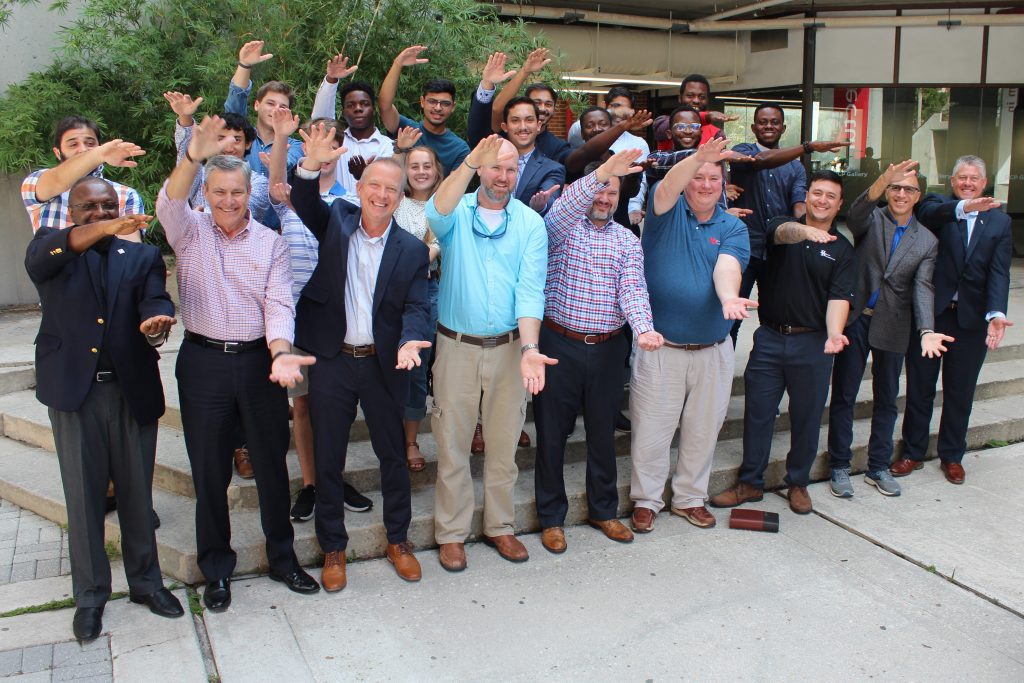 By: Kyle Niblett
Entrepreneurs usually have a reputation for taking no days off.
Many University of Florida College of Design, Construction and Planning students lived this mantra Friday, Oct. 8, sacrificing their day off to attend the annual DCP Alumni Entrepreneurs Network Summit. The attendees were treated to two hours of networking, discussion, and lunch with a panel of DCP grads who own some of the fastest growing, UF-led companies.
"This event really speaks to the family we have at DCP," said Andrew Owens, a junior in the M.E. Rinker, Sr. School of Construction Management. "The graduates always come back and help guide the current students. I really think it is great they took time out of their busy schedules today to share their knowledge and knowhow with us."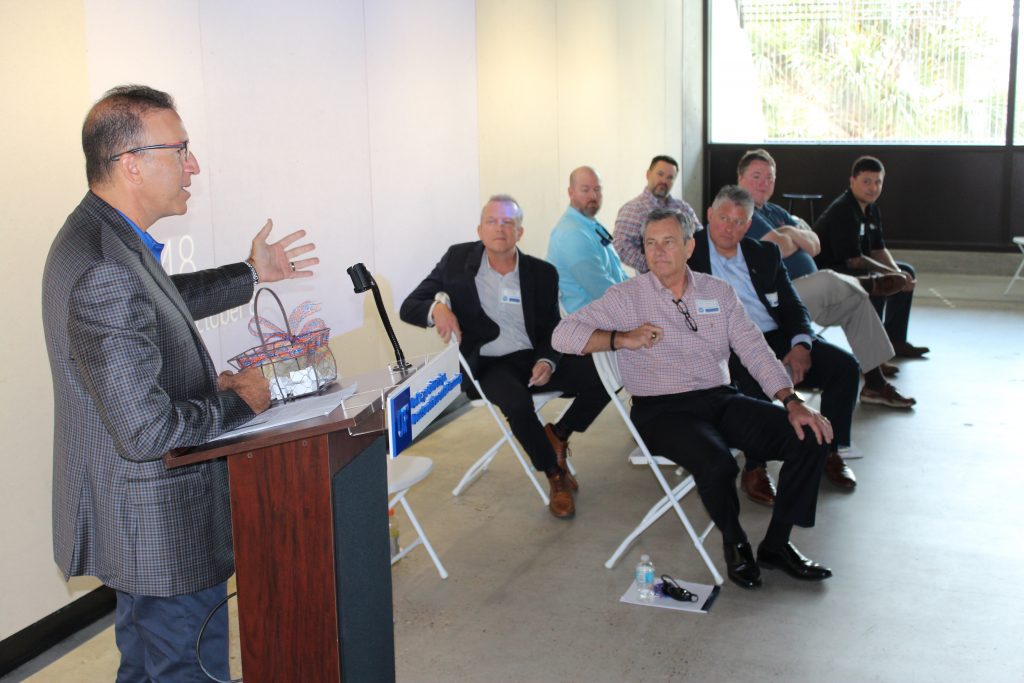 The DCP panel, which was made up of some members of the 2021 UF Gator100, consisted of: Jon Antevy (BDES '93, MCM '94), Mario Cartaya Sr. (BARCH '74, MCM '75), Christopher Decker (MCM '11), Martin Foster (BSCM '92), Erik Kasper (BDES '92, MARCH '94), Don Kellogg (BSCM '03), Ricardo Madero (BSCM '20) and Domenic Scorpio (BDES '94, MCM '98).
"There have been so many people in our lives who have added to our success, so coming and participating in events like this allow us to give back," Decker said.
While the panelists stressed paying attention to details, coming across well in professional environments and communicating thoroughly, the biggest message was to bet on yourself.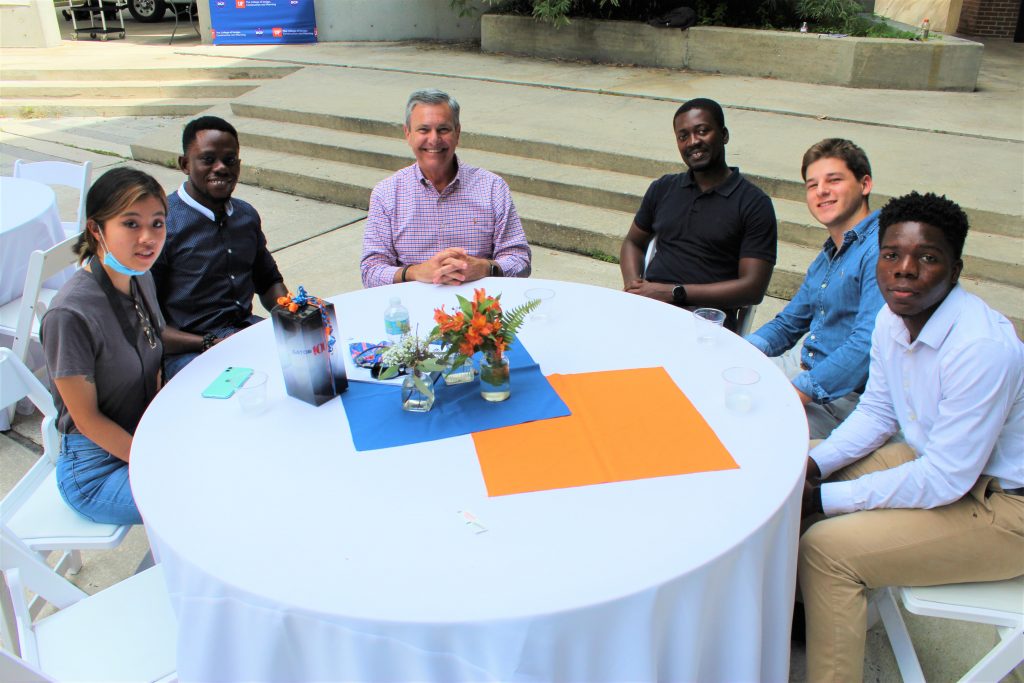 "Funding your own business is always an issue, but it becomes easier once you realize that the best investment in your life is investing in yourself." Cartaya said. "I encourage all of you to trust in yourself, your skill set and your work ethic. Have a vision as to where you want to go."
Another piece of advice the panels gave the members of the DCP Entrepreneurship Club is to build a network around you of people you can trust and obtain guidance from. Many panelists agreed building healthy relationships and surrounding yourself with experienced people are some of the most important ingredients to success.
"The very first line of our mission statement is to build people first, and that is on purpose," Scorpio said. "If we invest back in people, they are going to do great things for our community."
Overall, the students might have missed the UF Homecoming Parade, but they walked away with something better: a vast new network of successful mentors, great advice and a full stomach.
"The biggest thing I learned today is to open your mind and embrace whatever comes," said Christian Abugu, who is working toward his master's degree at DCP. "Getting to meet such prominent people and engage with them on a one-on-one basis gave me a lot of great ideas going forward. It was an awesome experience."