By: Kyle Niblett

For the third-consecutive year, the University of Florida College of Design, Construction and Planning had more than 20 alumni-owned companies on the Gator100, the UF Alumni Association announced Friday.
Of the 100 fastest-growing Gator-owned or Gator-led businesses in the world in 2021, 24 of them represented DCP, including two in the top 10 and five in the top 25. Since 2018, DCP grads with successful businesses have made up 22 percent of the Gator 100.
"The college's consistent success in the Gator 100 is a direct reflection of the hard work, ingenuity and entrepreneurship skills shown by our OneDCP graduates," Dean Chimay Anumba said. "This is also a testament to our faculty and staff, and their ability to produce the highest quality graduates."
Featuring remarks from UF President Kent Fuchs, the announcement was made via a special virtual program. Below is a list of all DCP Alumni-led or owned companies that made the 2021 Gator100 list and where they ranked. Congratulations to all these great companies!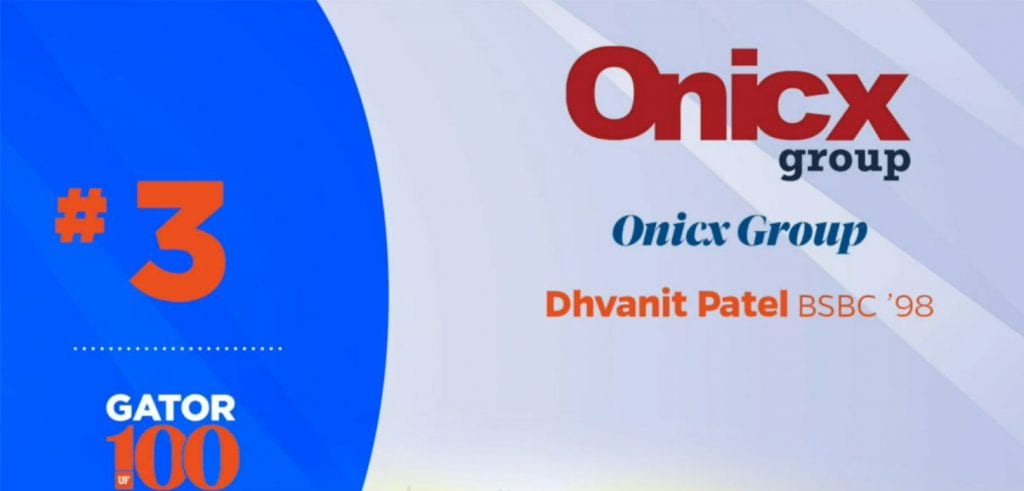 Business: Onicx Group
DCP Leader: Dhvanit Patel, BSBC '98
Location: Tampa, Fla.
Years Honored: 2021
Onicx is a full-service development and investment company that solves complex real estate challenges through innovative building solutions and creative financial structures. Their services include design, financing, construction, construction management, leasing and property management. The company's expertise in healthcare allows them to deliver the flexible environments their physician clients and partners need to provide optimal care to patients.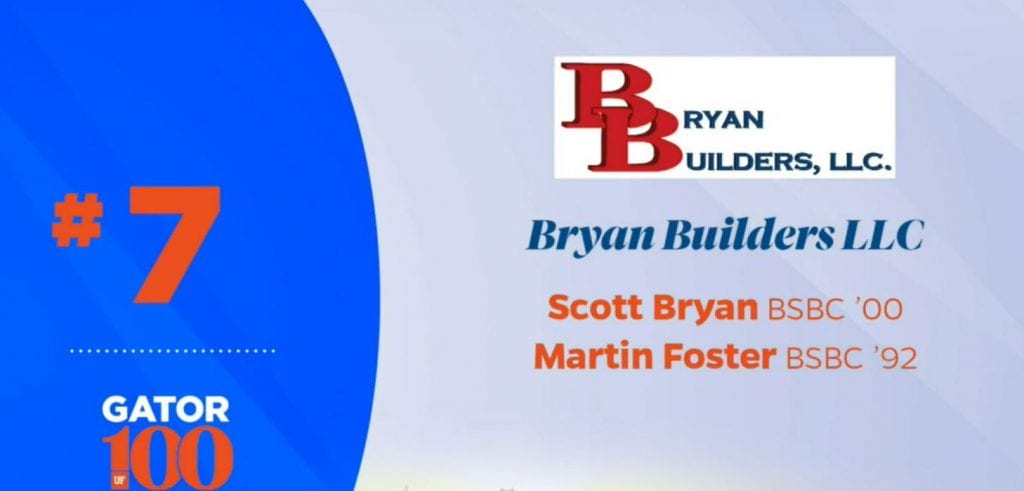 Business: Bryan Builders
DCP Leaders: Scott Bryan, BSBC '00 & Martin Foster, BSBC '92
Location: Longwood, Fla.
Years Honored: 2021
Bryan Builders, LLC is a general contracting firm that was launched in 2010 by founding member, Scott A. Bryan. They primarily specialize in the commercial and industrial space, partnering with many well-known e-commerce and logistics clients on a national scale. Their team consists of the best and most qualified in the industry, including five additional M.E. Rinker, Sr. School of Construction Management graduates. They pride themselves in their dedication to unmatched customer service and client experience.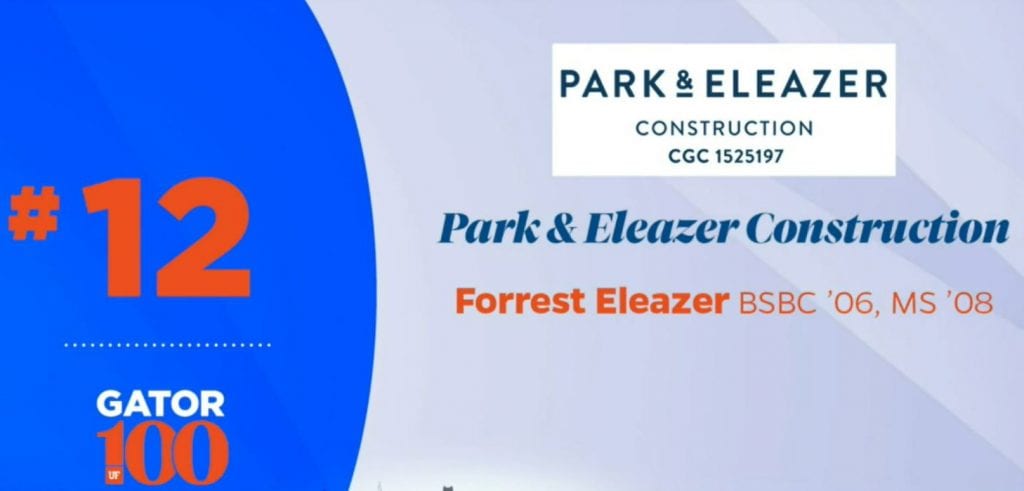 Business: Park & Eleazer Construction
DCP Leader: Forrest Eleazer, BSBC '06, MS '08
Location: Clearwater, Fla.
Years Honored: 2019, 2020, 2021
Park & Eleazer Construction's mission is to develop authentic relationships and have a positive impact on every life they interact with, while timely building exceptional projects and delivering a world class client experience. In its first 10 years, P&E has grown from a small local builder to a regionally recognized commercial construction firm specializing in office, medical, automotive, retail and industrial projects.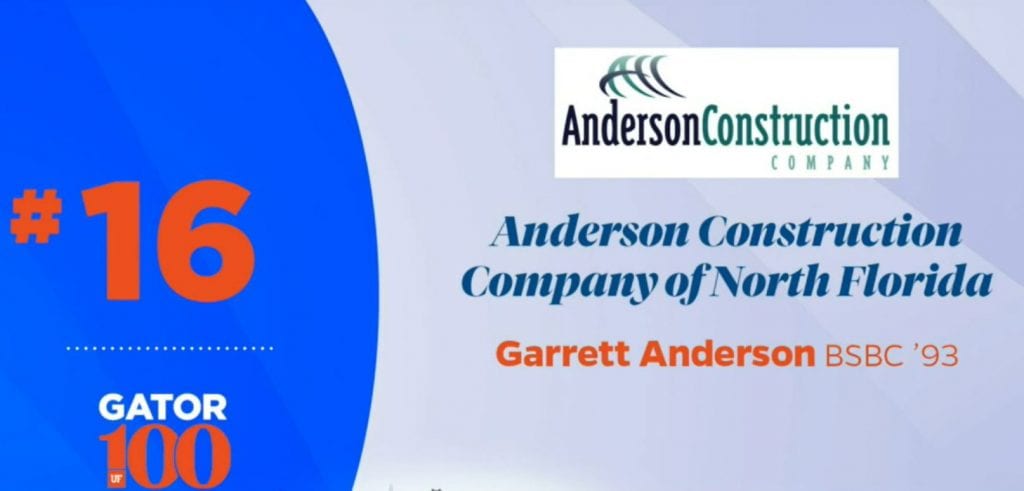 Business: Anderson Construction Company of North Florida
DCP Leader: Garrett Anderson, BSBC '93
Location: Panama City, Fla.
Years Honored: 2021
Founded in 2003 in Panama City, Florida, Anderson Construction Company provides general contracting services in the commercial and residential building industry. Owner and President Garrett Anderson is a graduate of the M.E. Rinker, Sr. School of Construction Management and owns a certified general contractor's license. He has worked full time in the industry for more than 26 years. His resume of successful projects includes residential, commercial, medical, hospitality, educational and governmental.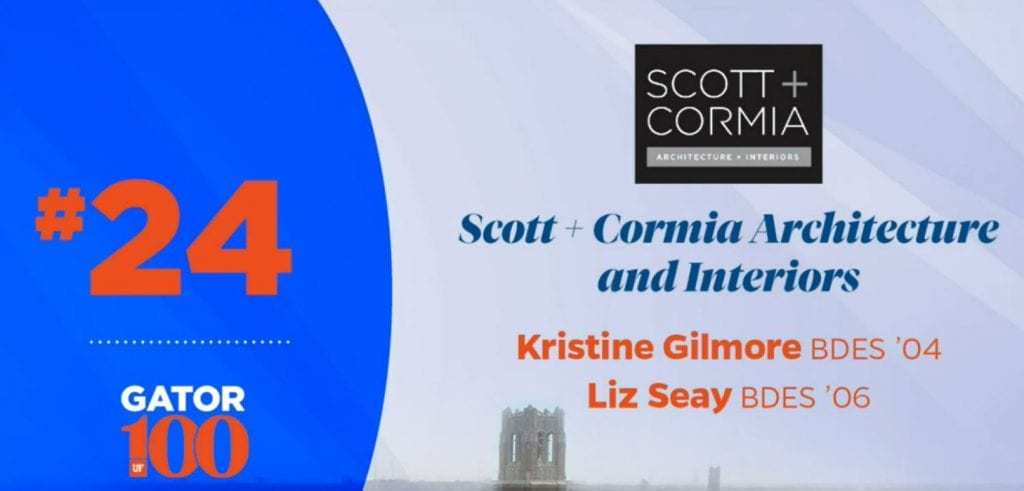 Business: Scott + Cormia Architecture and Interiors
DCP Leader: Kristine Gilmore, BDES '04 & Liz Seay, BDES '06
Location: Orlando, Fla.
Years Honored: 2021
SCOTT + CORMIA Architecture & Interiors is an international, multi-disciplinary design firm. Recognized for its diversity of experience, creativity and value, S+C intuitively understands the relationship between structure, function and the business of real estate development. Benefiting from a high-energy, visionary and entrepreneurial culture where passion to produce excellence is our fundamental mission, S+C prides itself on delivering results that exceed our client's expectations.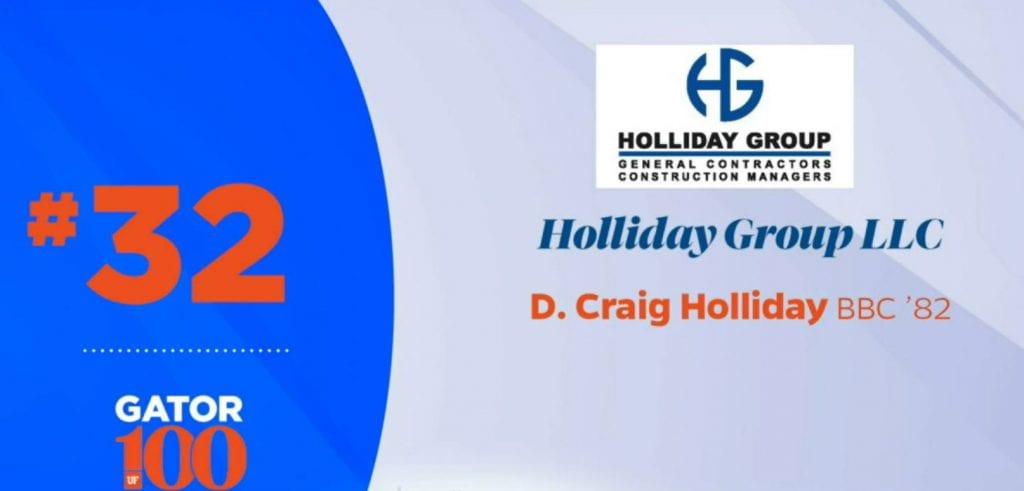 Business: Holliday Group, LLC.
DCP Leader: D. Craig Holliday, BBC '82
Location: Sarasota, Fla.
Years Honored: 2021
Holliday Group is a company built on quality work and superior customer service. They have helped build and develop the Sunshine State for nearly three decades, proudly serving their local community and surrounding neighbors. They believe no job is too big, nor too small to make a positive impact on someone's life.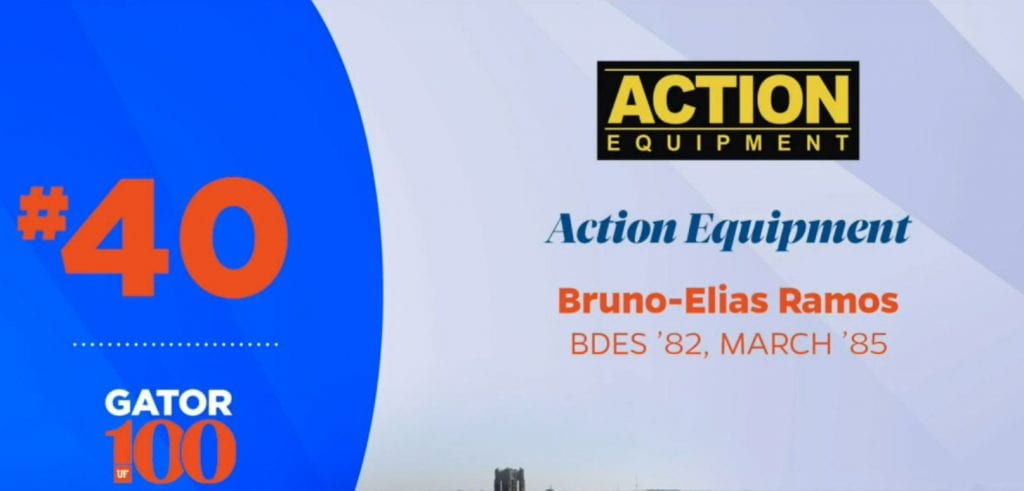 Business: Action Equipment
DCP Leader: Bruno-Elias Ramos, BDES '82, M.ARCH '85
Location: Miami, Fla.
Years Honored: 2018, 2019, 2020, 2021
Action Equipment was founded in 2007 by architect and general contractor Bruno-Elias Ramos. The ACTION team has over 100 years of combined experience in the equipment and rental industry and continues to learn every day how to perfect a service plan that keeps customers' needs first.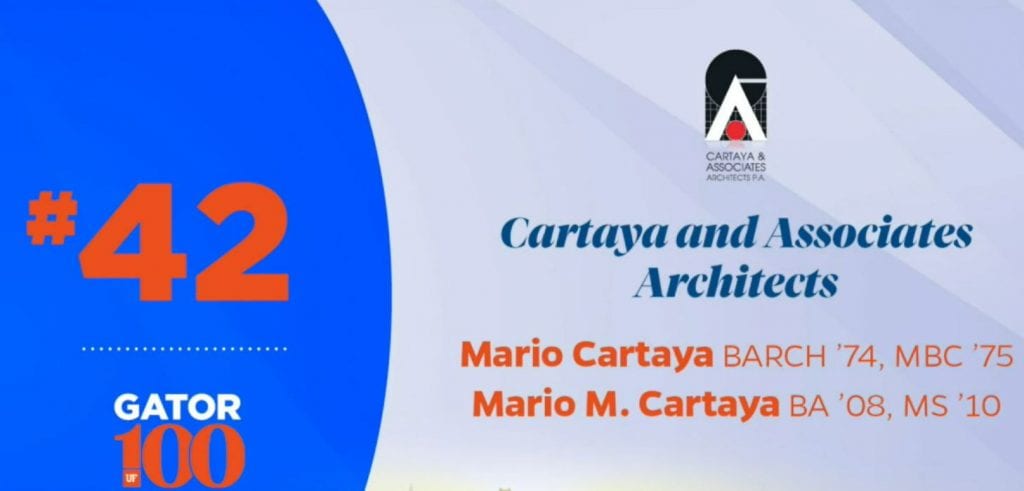 Business: Cartaya and Associates Architects
DCP Leader: Mario Cartaya, BARCH '74, MBC '75
Location: Fort Lauderdale, Fla.
Years Honored: 2021
Cartaya and Associates Architects was founded in 1979 by their current CEO and University of Florida alumnus, Mario Cartaya. They provide a comprehensive array of professional design-related services for governmental, institutional and private clients throughout South Florida. Their firm is devoted to the practice of high-quality architecture and has been recognized with numerous local, state and national awards and proclamations, as well as a Congressional Record.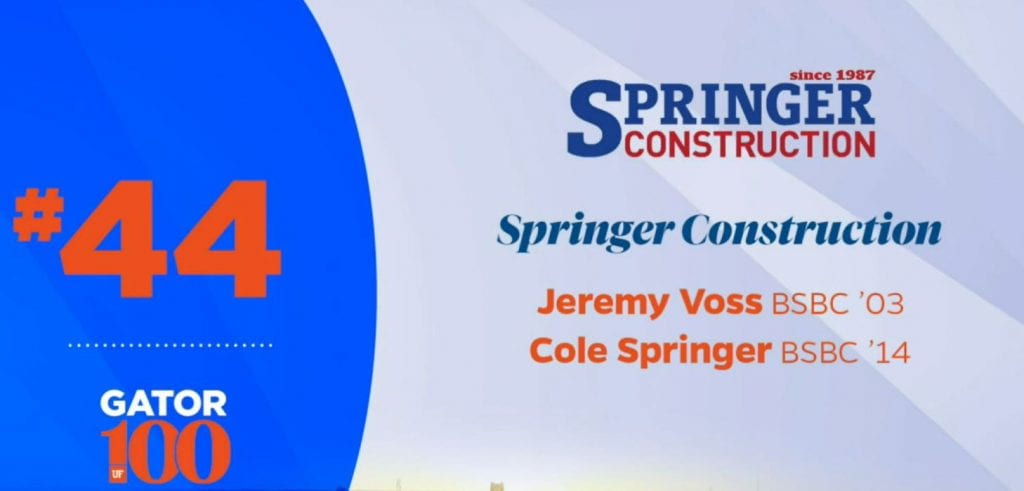 Business: Springer Construction
DCP Leader: Jeremy Voss, BSBC '03 & Cole Springer, BSBC '14
Location: Lakeland, Fla.
Years Honored: 2021
Since 1987, Springer Construction has been building and maintaining quality industrial, retail and commercial construction for more than 30 years. As a third-generation, family-owned firm, they believe in building the community from the inside out through the successful completion of construction projects and their strong philanthropic ties to the community. The company works hard to deliver value to their employees and customers while upholding the following values: loyalty, honesty, integrity and respect.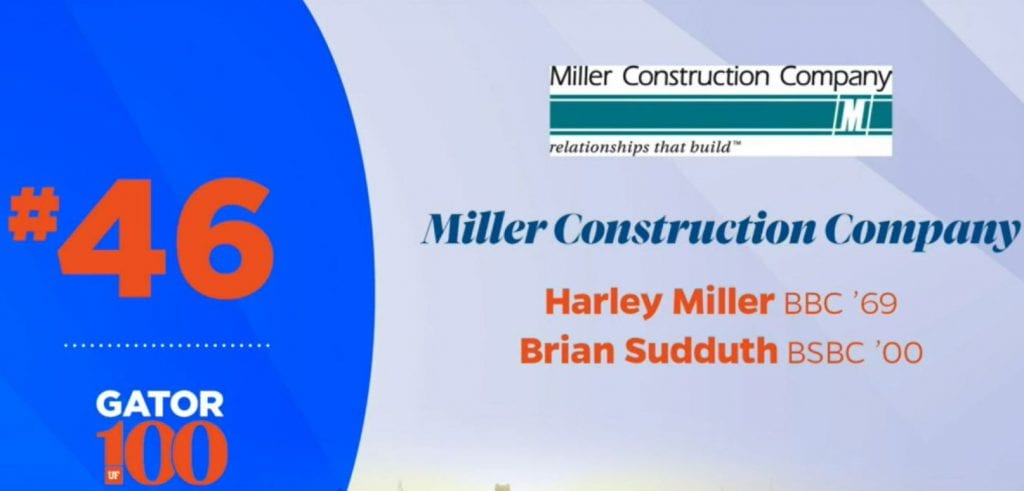 Business: Miller Construction Management
DCP Leader: Harley Miller, BBC '69 & Brian Sudduth, BSBC '00
Location: Fort Lauderdale, Fla.
Years Honored: 2016, 2017, 2021
South Florida natives Thomas J. Miller and Harley W. Miller established Miller Construction Company in 1973. Miller is a prominent South Florida design/builder and construction services firm serving commercial, industrial, hospitality, automotive, retail, healthcare and educational markets. Their business has been serving some of South Florida's most influential and successful businesses for five decades, completing more than 500 projects.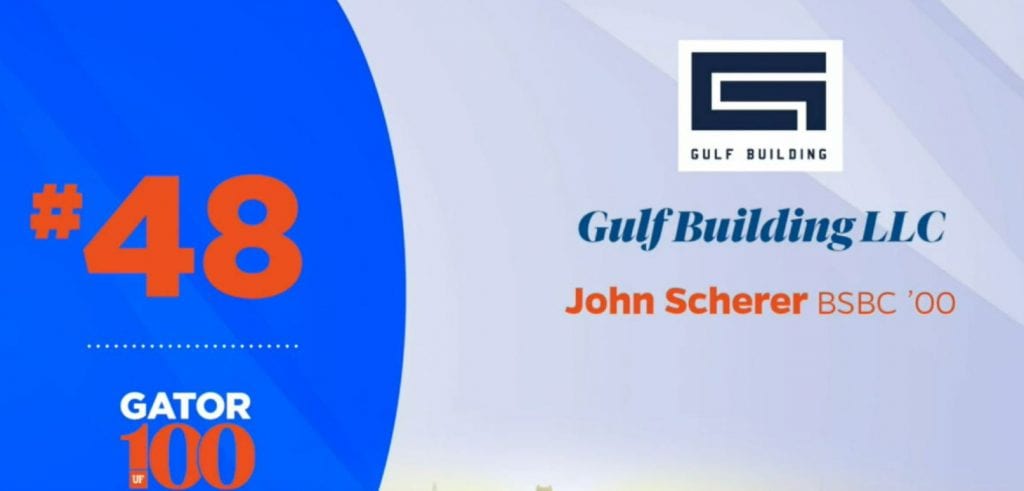 Business: Gulf Building
DCP Leader: John Scherer, BSBC '00
Location: Fort Lauderdale, Fla.
Years Honored: 2018, 2021
Gulf Building offers a full range of in-house construction services for commercial and government projects as well as custom estates. Since its inception, Gulf has always been looking for a better way to manage projects, to design and construct buildings, to serve clients and to grow their team. As they approach their 30-year anniversary, they will be looking for fresh challenges, along with building new and stronger relationships. As always, they will continue to be part of Florida's skyline.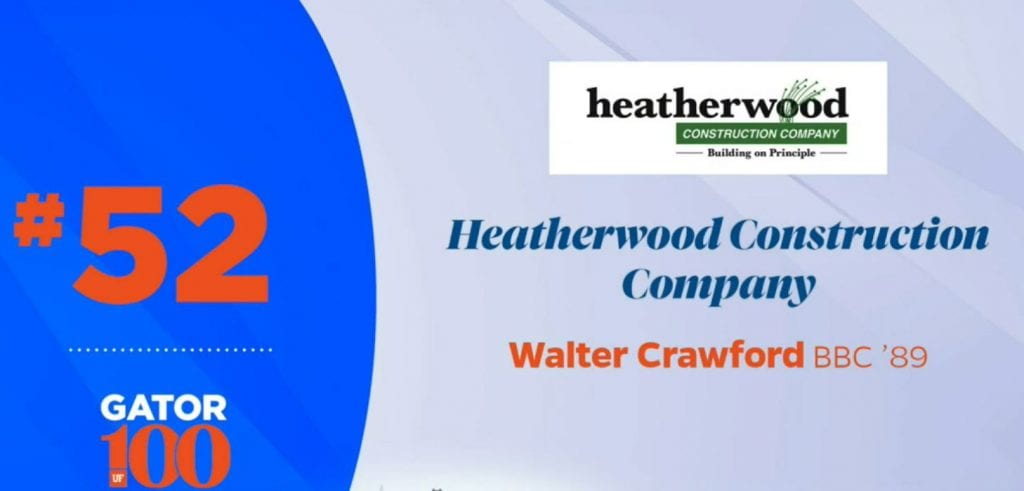 Business: Heatherwood Construction Company
DCP Leader: Walter Crawford, BBC '89
Location: Bonita Springs, Fla.
Years Honored: 2021
Heatherwood Construction Company is a full-service commercial general contractor serving Southwest Florida, from Marco Island to Tampa. This premier firm provides complete construction services, including site search and selection, feasibility analysis, site development, value engineering, vertical construction, LEED certification and more. Recent projects include schools, multi-family, retail, restaurants and community amenities.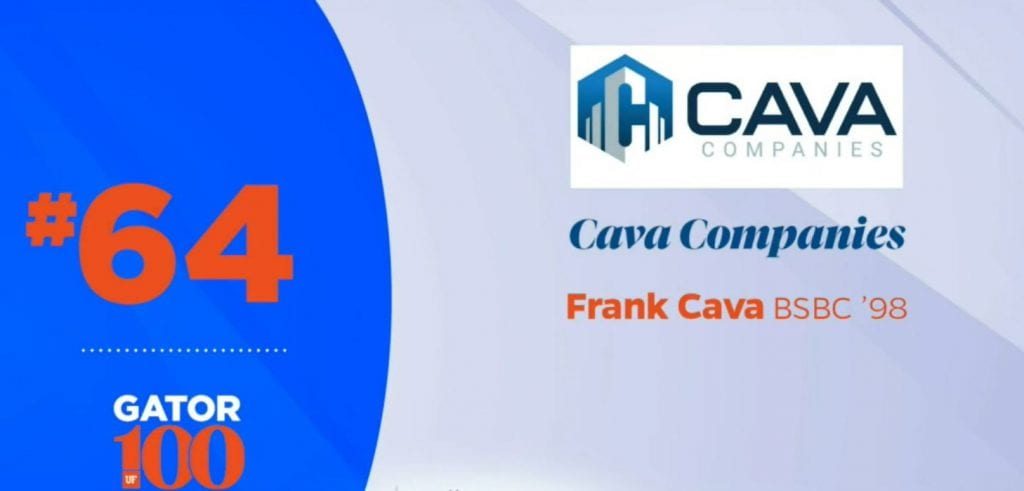 Business: Cava Companies
DCP Leader: Frank Cava, BSBC '98
Location: Richmond, Va.
Years Honored: 2021
Since its inception in 2007, Cava Companies has been involved in thousands of projects across Virginia, while constantly adapting to the changing real estate landscape. With more than 100-plus years of collective professional experience, the Cava team has developed more than 3,000 buildable homesites, constructed more than 2,500 homes, and sold more than 2,000 residences. Cava Companies has a deep local knowledge of the Virginia real estate market with a long track record of success.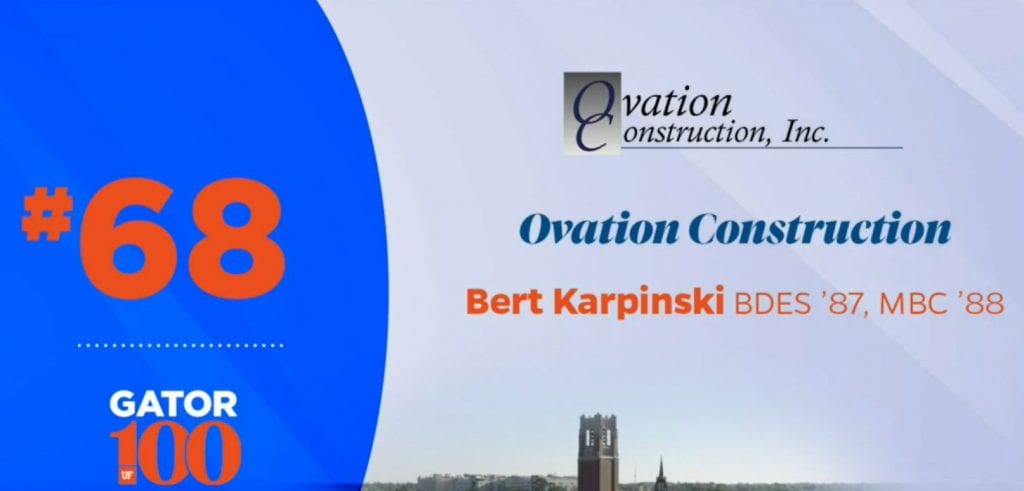 Business: Ovation Construction
DCP Leader: Bert Karpinski, BDES '87, MBC '88
Location: Oviedo, Fla.
Years Honored: 2015, 2016, 2020, 2021
Ovation Construction is a full-service commercial construction company located in Central Florida that specializes in municipal and educational projects. Having completed hundreds of projects for high profile clients, their mission is to provide outstanding customer service with attention to quality and detail.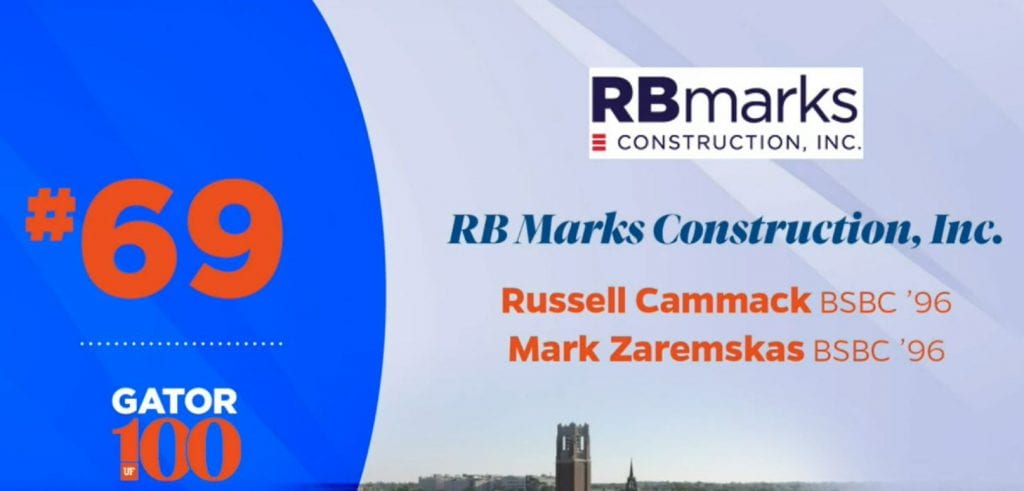 Business: RB Marks Construction
DCP Leaders: Russell Cammack, BSBC '96, Mark Zaremskas, BSBC '96
Location: Winter Springs, Fla.
Years Honored: 2016, 2017, 2020, 2021
As a full-service general contractor, RB Marks Construction, Inc. specializes in commercial, industrial and retail markets. Their services include pre-construction, construction management, general contracting and design-build delivery. Clients are their top priority, and since 2004, the company has provided them with unique ideas and innovative cost-saving solutions for all their construction needs.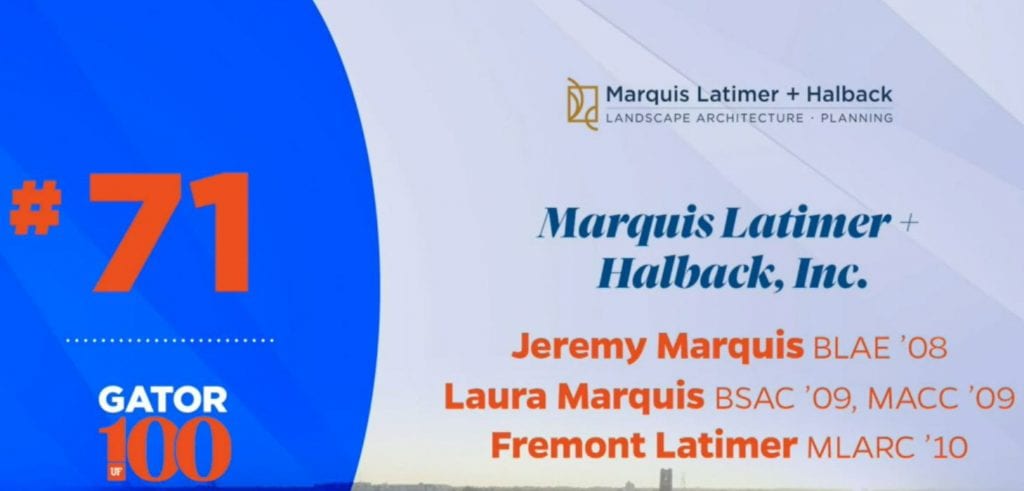 Business: Marquis Latimer + Halback, Inc.
DCP Leader: Jeremy Marquis, BLAE '08 & Fremont Latimer, MLA '10
Location: St. Augustine, Fla.
Years Honored: 2019, 2020, 2021
Marquis Latimer + Halback is an award-winning planning, design and management firm. ML+H specializes in landscape architecture, planning, urban design and project management. Located in the nation's oldest city of St. Augustine, the firm artfully creates authentic landscapes that are historic or contemporary interpretations for each unique place. All three partners of this award-winning team are Gator alumni, and 70 percent of the team members are Gators.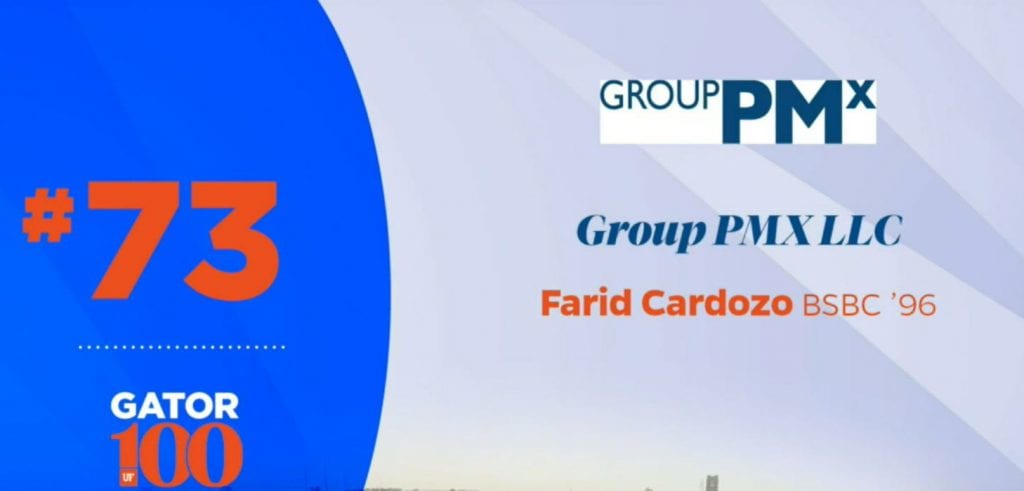 Business: Group PMX
DCP Leader: Farid Cardozo, BSBC '96
Location: Katonah, N.Y.
Years Honored: 2020, 2021
Group PMX is a management consulting company specializing in program management, construction management and program control services in the building, transportation, industrial/energy and environmental sectors. Its founders are on the forefront of bringing true project management/program control techniques to their portfolio of projects and programs.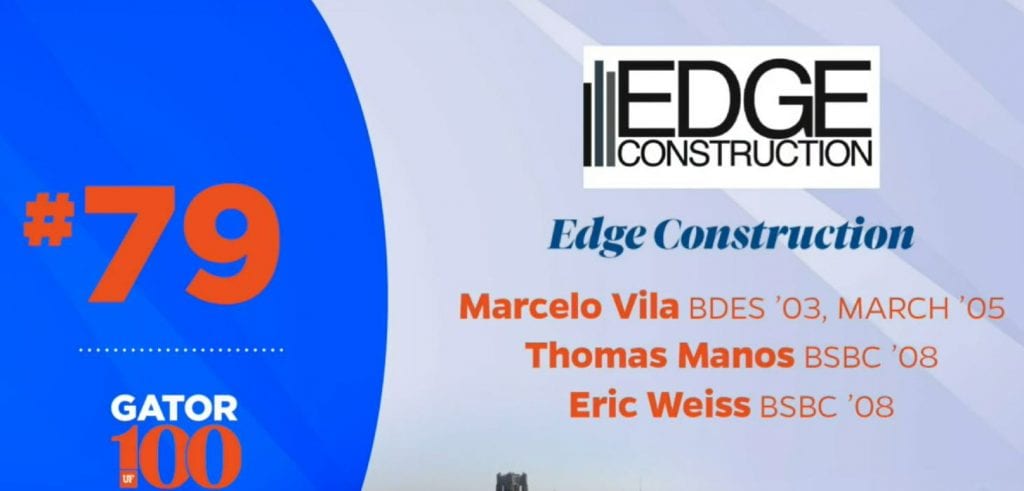 Business: Edge Construction
DCP Leader: Marcelo Vila, BDES '03, MARCH '05; Thomas Manos, BSBC '08 & Eric Weiss, BSBC '08
Location: Fort Lauderdale, Fla.
Years Honored: 2019, 2021
Edge Construction, a certified general contractor provides a full range of high-value pre-construction, construction and design-build services to the South Florida market. Their team has expertise in a variety of sectors, including: healthcare, education, commercial, corporate office and more. Edge Construction was founded by three University of Florida DCP Graduates.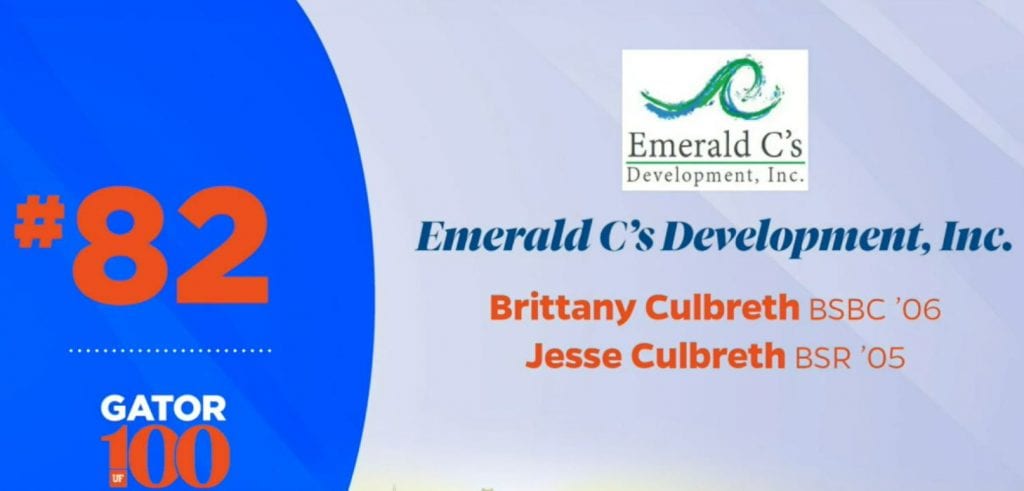 Business: Emerald C's Development
DCP Leader: Brittany Culbreth, BSBC '06
Location: Jacksonville, Fla.
Years Honored: 2017, 2018, 2019, 2020, 2021
Emerald C's Development is a full-service general contractor, specializing in interior build-out projects. They serve all markets, including: corporate/office, health care, industrial, production, education, recreation and retail. Priding themselves on being more than the typical contractor, they utilize innovative approaches and problem-solving skills to think outside of the box, while simultaneously helping their clients make value-driven decisions.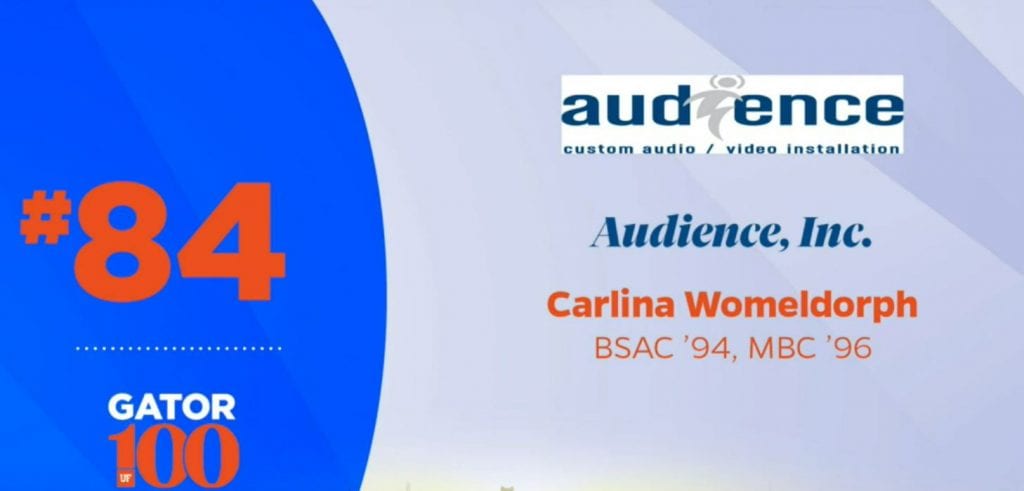 Business: Audience, Inc.
DCP Leader: Carlina Womeldorph, BSAC '94, MBC '96
Location: Allen, Texas
Years Honored: 2015, 2021
Audience, Inc. is a commercial audio-visual design & installation firm focused on cutting edge AV technology. Serving the Dallas-Fort Worth area since 2002, Audience is a family-owned business, maintaining their position of superior expert service by continuously educating their design & installation teams. Their longstanding relationship with the Dallas Cowboys franchise shows their commitment to excellence.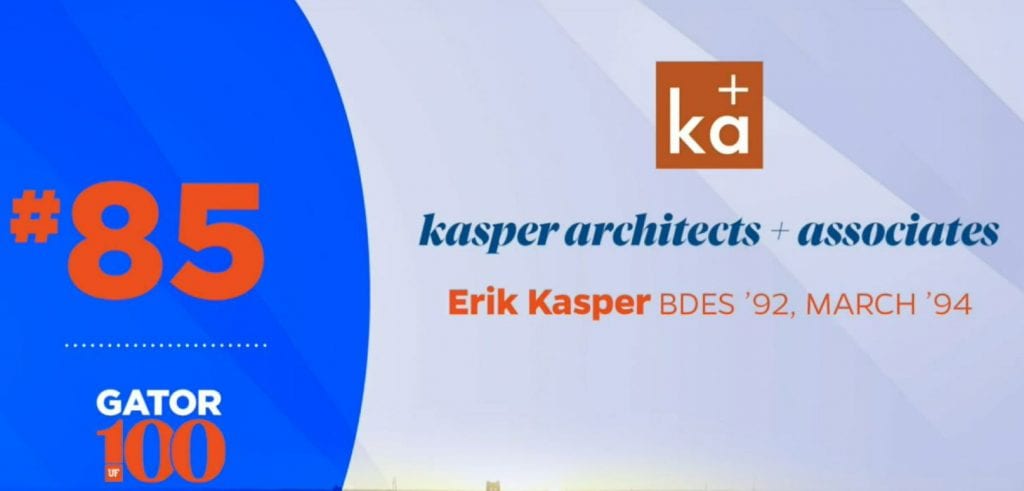 Business: kasper architects + associates
DCP Leader: Erik Kasper, BDES '92, M.ARCH '94
Location: Jacksonville, Fla.
Years Honored: 2020, 2021
ka+ architects creates design solutions that produce an efficient building plan, contributing to the success of its clients. The firm is the right size to give personal attention to each client, while the technology it uses gives results that are second to none.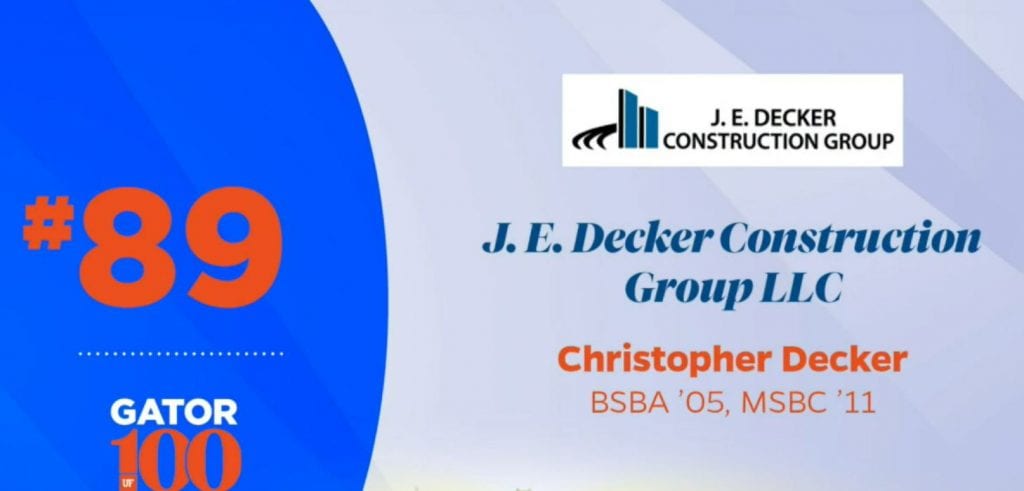 Business: J.E. Decker Construction Group
DCP Leader: Christopher Decker, BSBA '05, MSBC '11
Location: Gainesville, Fla.
Years Honored: 2021
J. E. Decker Construction Group is a commercial general contractor and construction management firm in Florida that assists clients with the complete building process, from design-build to competitive and negotiated projects. They have been "building traditions since 1931." Founded by partners Chris Decker and Mike Calsam, their mission is to do "Whatever It Takes" to be the best partner for their clients, employees, subcontractors and communities in delivering the best projects possible.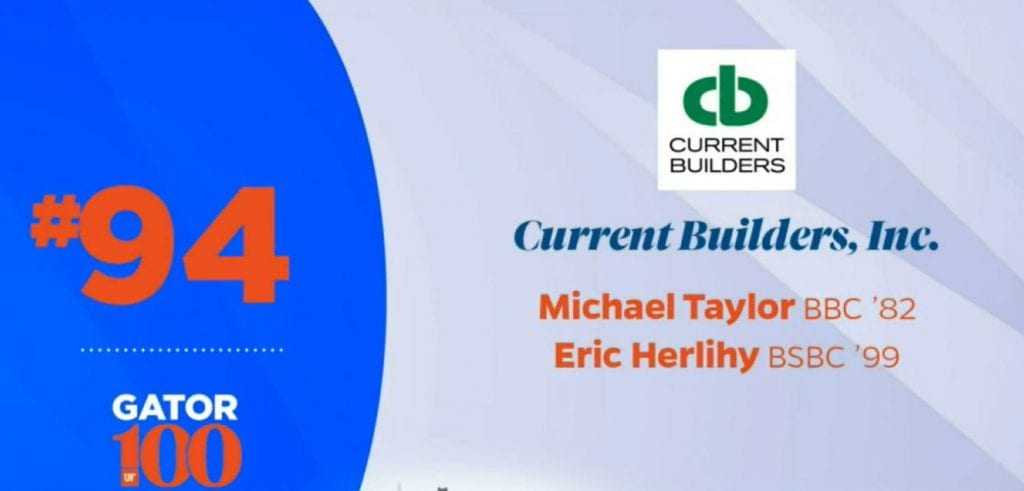 Business: Current Builders
DCP Leaders: Michael Taylor, BBC '82 & Eric Herlihy, BSBC '99
Location: Pompano Beach, Fla.
Years Honored: 2019, 2021
Established in 1972, Current Builders is committed to quality construction, having built more than 50,000 multi-family units. The firm's portfolio includes all building types with 85 percent of their projects commissioned by existing clients. Their success is driven by a team of seasoned professionals who are steadfast in their commitment to nurture and mentor staff, in order to ensure success in the office and in the field. The success starts with a robust recruiting program of talent from the University of Florida.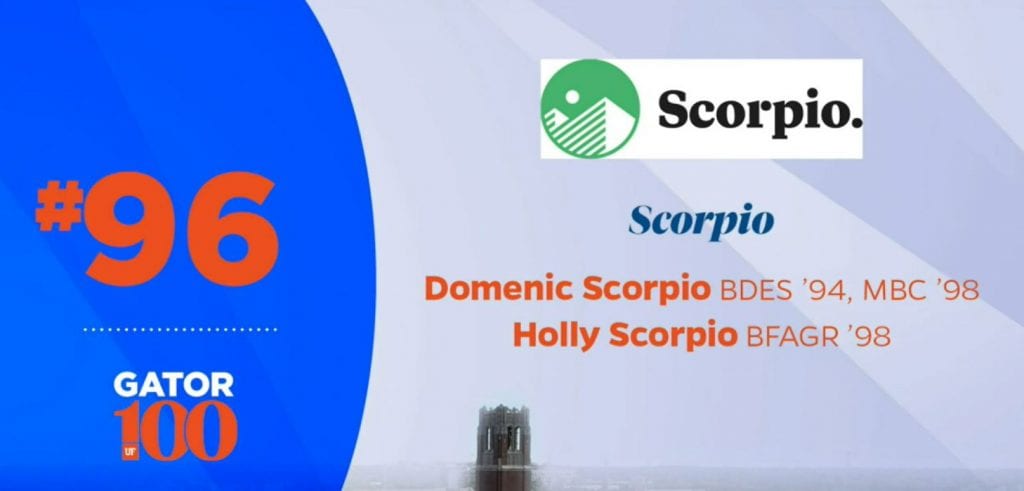 Business: Scorpio
DCP Leader: Domenic Scorpio, BDES '94, MBC '98
Location: Gainesville, Fla.
Years Honored: 2019, 2020, 2021
As a full-service construction firm, Scorpio is a devoted and seasoned team of construction professionals who build to enliven communities and beautify cities. From project inception to completion, they seek the most effective, sustainable solutions to construction challenges. The company works to ensure that every building brings enduring benefit to the people who use them. Their mission is to build people, beautify cities and bring exceptional buildings to life, for life.