By: Kyle Niblett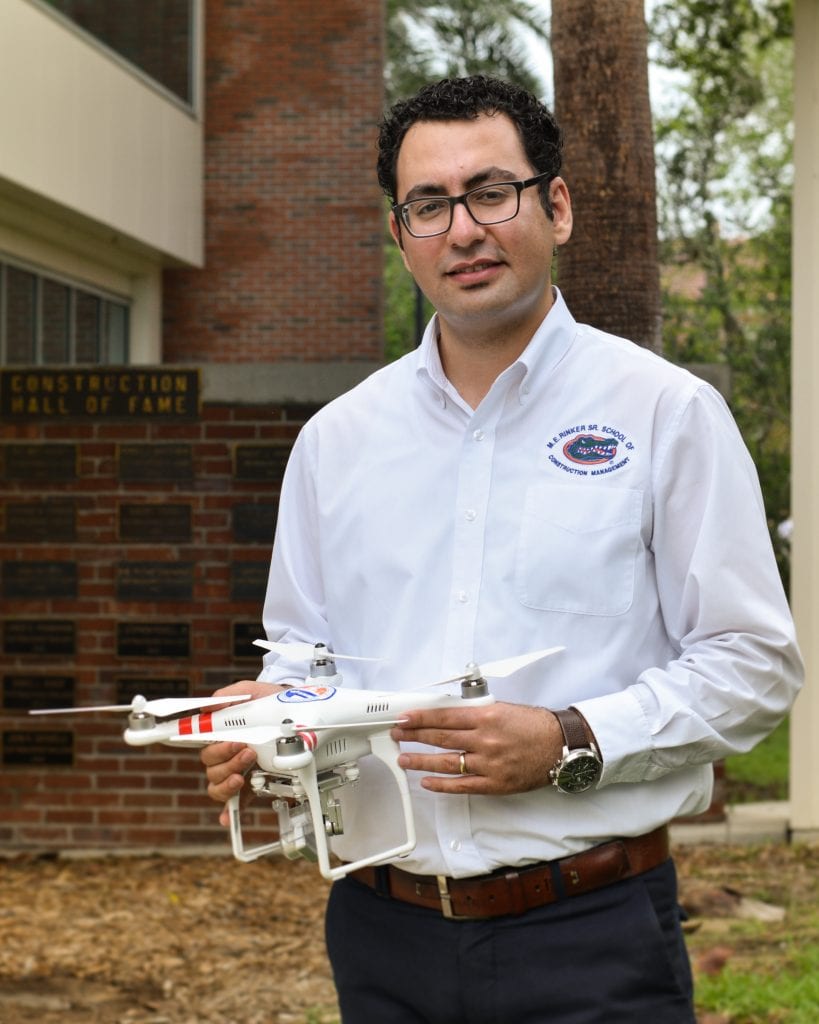 M.E. Rinker, Sr. School of Construction Management Assistant Professor Masoud Gheisari was presented with the 2021 Associated Schools of Construction International Outstanding Researcher Award earlier this month at the annual ASC International Conference. The award, given annually to a research faculty member at a four-year ASC member school, recognizes the faculty member's quality of research, contribution to the dissemination of scholarly work within the ASC community and service to the ASC.
"I am extremely honored to receive this recognition from the Associated Schools of Construction, in large part because they affirm the important research we do in the Rinker School of Construction Management," Gheisari said. "I am a proud member of the ASC community and deeply appreciate how it has helped me become a better researcher and educator in construction. I will continue to utilize my knowledge to constantly develop strong research programs that bridge disciplines, departments, universities and transform the construction industry and improve society."
Gheisari continues the long, storied history between the University of Florida and ASC. In March 1965, Rinker Director Loys Johnson hosted 14 representatives from nine universities and as chairman created an organization which would meet the needs of collegiate schools and departments with curriculums in construction. The ASC community currently features more than 150 construction management programs in universities worldwide.
"Dr. Gheisari's recognition is well deserved," current Rinker School Director Dr. Robert Cox said. "He has already reached scholarly accomplishments of faculty members at much later stages of their careers. The Rinker School members are so proud to have him on our team. His sustained efforts and notoriety among construction educators truly embraces the commitment to the Rinker Legacy and vital role the UF has played in the Associated Schools of Construction since its beginning."