Pre-Collegiate Education
Sustainability Exploration Program (SEP)
UF College of Design, Construction and Planning | Gainesville, Florida | July 5, 2022 – July 17, 2022
Experience the excitement of living on the UF campus, learning from faculty at a top five public university, and exploring your interests in sustainability and the built environment.
Overview
The Sustainability Exploration Program (SEP) is a two-week, living laboratory, summer study designed for high school students ages 15 to 18 to learn-through-doing. Engaging their heads, hearts, and hands, students collaborate with faculty and professionals to plan a community design that exemplifies sustainability in action. The SEP project, seminars, and field trips require hands-on engagement with the tools and technologies central to solving the complex challenges of the 21st Century through smart and sustainable community design and development. Additionally, our program teaches leadership skills, exposes participants to potential career pathways, and demonstrates the wide array of options available to connect individual interests to sustainability.
Program Contacts
Bahar Armaghani, LEED Fellow
Director & Instructional Assistant Professor
Sustainability and the Built Environment Program
352.294.1428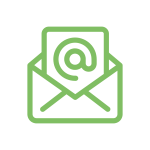 Caroline Welch
Administrative Specialist II
School of Architecture
352.294.1457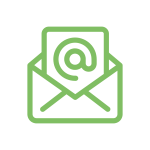 Learn More
The Sustainability Exploration Program (SEP) is a pre-collegiate, two-week, summer study designed as an exploratory program providing experiences typically unavailable in high school. The primary objective of the SEP is to help students develop a deeper understanding of the sustainability issues and assess, identify, propose potential solutions to sustainability challenges. SEP attempts to nurture students' interest in sustainability by providing numerous opportunities for participants to test their own talents, motivation, and emotional maturity and to experience growth in sustainability. Finally, students students mature as people and future professionals by…
Living away from home with peers who have diverse backgrounds but similar interests;
Becoming acquainted with life on a university campus;
Learning about various careers and the preparations necessary to enter them; and
Making use of the intellectual, social, and logistical resources afforded by a university campus and community.
Students who spend their precious summer free time improving their academic skills and college preparation deserve an equally committed team of mentors. Our SEP NaviGators inform, inspire, and instill direction and dedication to emerging young leaders who see sustainability as a tie that binds all people and professions critical to prosperity in the 21st Century. Find your path with our people.
SEP NaviGators
Developing strategies to address climate change and sustainability goals can't occur in a scientific vacuum. There are social, environmental, scientific, design and economic implications to achieve positive outcomes that can preserve and improve our planet, communities, health and wellbeing, and support a positive economic environment. Globally, organizations and local governments are rethinking traditional approaches to address climate change, the time is now for new and bold ideas.
Student Learning Outcomes
Students participating in this Sustainability Exploration Program will learn to find solutions for the climate challenges with hands on experience using University's buildings, grounds, and systems and see sustainability in action. They will learn how to identify, assess, and propose solutions in response to the climate challenges. Also, learn about how university of Florida is the top public university in building green with over 92 green buildings (LEED certified) and 2nd public university in the nation with a 3MGD wastewater treatment plant, generating its reclaimed water for campus wide irrigation.
Networking

Opportunities for the students to connect with other students from across the country, faculty, and professionals.

Systems Thinking

Activities that focus on the way that the constituent parts of sustainability interrelate and how these systems work overtime and within the context of larger systems.

Information and Communication Technologies

Activities that combine the processes and functions of software, hardware, networks, data and information to develop solutions and inform the public.

Supply-Side Solutions

Activities related to enhancing the productive capacities of a community or population to achieve sustainability goals. Systems addressed include site, energy, water, land/materials, and food.

Demand-Side Solutions

Activities related to the purchase and use (consumption) of the goods and services produced through sustainability related efforts. Systems addressed include: the planning, design, construction, operations, occupancy and maintenance of buildings, landscapes, and transportation.

Impact Mitigation Strategies

Activities that address interventions designed to eliminate, reduce, or control the historical and current impact of unsustainable practices.
Project Concept
During our two week immersive and intensive curricula, the class will be divided into teams of three students to extend and apply their new knowledge in a case study context. Each team will focus on a sustainability and the built environment topic of collective interest, such as one of the following related to our programmatic curricula.
Energy (e.g., renewable supplies, efficient systems, conservation behaviors)
Water (e.g., quantity minimization, quality optimization, consumption sufficiency)
Sustainable sites & green infrastructure
Embodied carbon & lifecycle cost analysis
Occupant health, wellbeing, & indoor environmental quality
Project Scaffold
Identify
Immerse
Reframe
Ideate
Build
Test
Schedule
Seminars cover various aspects of sustainability, introducing students to best practices and applications of technology and concepts. Lectures and group discussions are led by guest professors during the morning and evening sessions. A tentative schedule can be found below (though details are subject to change).
Detailed schedule URL link coming soon…
Field Experiences
Students explore sites on campus, in Gainesville, and around Central Florida that demonstrate applied sustainability technology, challenges communities face due to climate change, and how corporations apply sustainability practice. Student field experiences may include, but not be limited to, the following major opportunities:
Depot Park

Learn about the City of Gainesville's cultural heritage and railroad history through the adaptive reuse of a public park in an important community redevelopment district near downtown.

Exactech Arena at the Stephen C. O'Connell Center and the Heavener Football Complex

Learn how the Gator Basketball and Football facilities lead the way in showcasing the university's impressive environmentally friendly buildings on campus.

St. Augustine, Florida

See how coastal communities are impacted by impacted by sea level rise – past, present, and future.

Orlando, Florida

Explore how the City of Orlando, and its public agencies and private businesses, are emerging as leaders in urban sustainability and community resilience.

University Wastewater Treatment Plant

Tour a three million gallons per day (3 MGD) wastewater treatment plant that processes effluent from campus buildings and generates reclaimed water that irrigates over 98% of campus landscapes.
Accessibility
The University of Florida is an equal opportunity institution dedicated to serving a broadly diverse and inclusive population. Our campus and the SEP dormitory are accessible and accommodating. As such, we encourage applications from academically qualified individuals of all abilities regardless of their race, ethnicity, gender identity, sexual orientation, or socioeconomic status.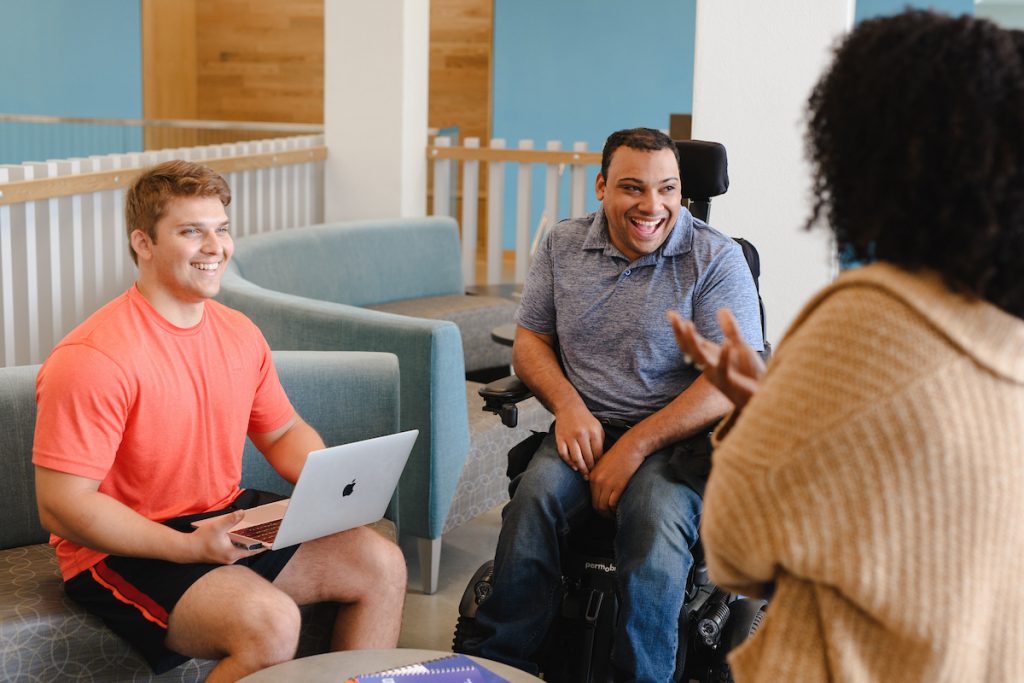 Housing
SEP participants will stay on-campus, in Cypress Hall, a USGBC LEED Gold certified dormitory suites, that is but one among many green buildings on the campus of the University of Florida, the national leader in sustainable building certifications for public institutions of higher education. This dorm is conveniently located near the College of Design, Construction and Planning. Accommodations for SEP participants consist of semi-private bedrooms and baths, with two students per room, access to coin-operated laundry facilities, student lounges and recreation areas adjacent to the building where students can relax and socialize during free-time.

The SEP participants will be housed near summer study and/or University of Florida students attending other academically oriented programs. Beyond full-time faculty serving as SEP NaviGators, and year-round residence hall staff, our program includes two in-house counselors and chaperones (one female, one male), providing 24-hour supervision and guidance to all participants, whether it be in the classroom, in the field, or in the dormitory.
Applicants, and their legal guardians, should be aware that residence hall social regulations are much less permissive for high school programs than for college undergraduates. Residence hall regulations are strictly enforced. Any serious infraction of these rules will result in the participant being sent home.
Meals
Food vouchers for the on campus Gator Dining facilities are included with the program fees. These vouchers should generally be sufficient to cover breakfast and lunch meals. However, students should assume responsibility for their own dinner, including choice of location and cost of service.
Publix, Target and CVS are conveniently located within a short walking distance as are a diverse array of affordable restaurants including Bento, Chick-Fil-A, Chipotle, Subway, and more. Students should plan to spend $100 per week (approximately) to cover meals not included in the program fee.
While a Gators' thirst for knowledge and success can be quenched in the lab, their hunger for a sustainable meal can be satisfied at any of our 45+ dining menus on campus, which include national brands, vegetarian, and vegan options. But it's more than just where you eat; it's where your food comes from. On campus, we are committed to sustainability through local and organic vendors, as well as our Field & Fork program, doing our part to help UF become carbon neutral by 2025.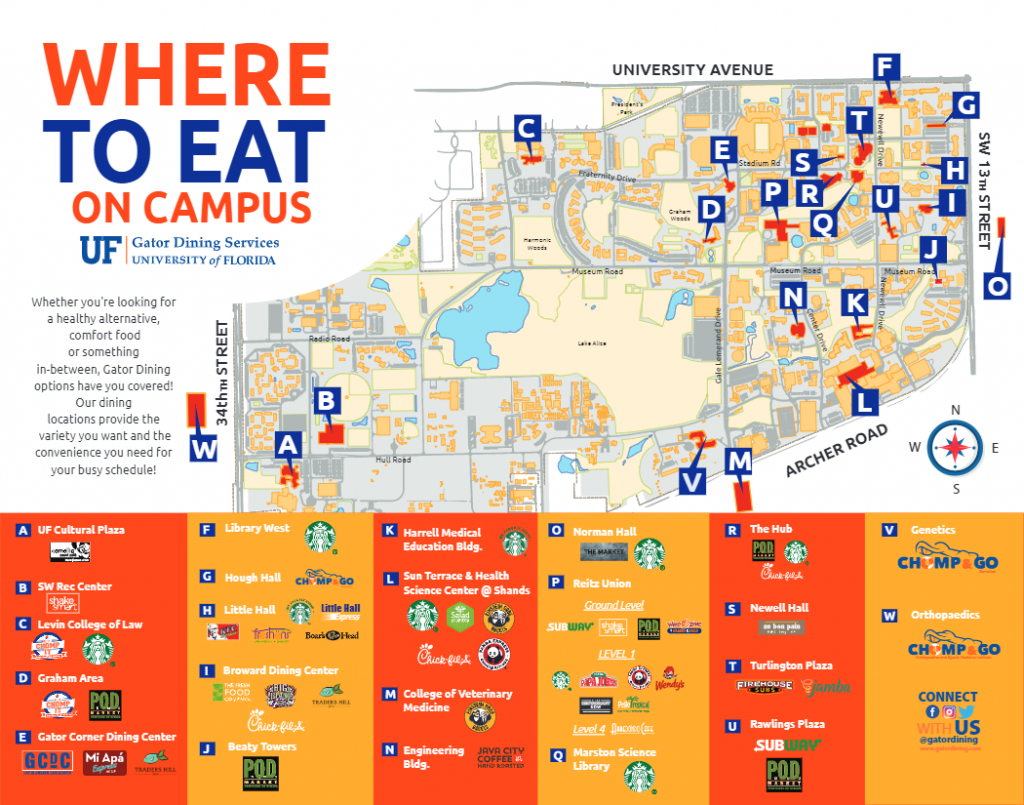 COST: $2,250
Program fees include two weeks of instruction, on-campus housing, Gator Dining food vouchers, supplies and materials, travel expenses and admission fees to Walt Disney World, St. Augustine, and other local field experiences.
Participants must provide their own transportation between home and the University of Florida campus, before and after the SEP. Participants are also expected to bring cash or credit funds for personal items and other unsponsored activities beyond the program curricula and chaperoned field experiences.
Application Process
The deadline for all application materials is April 1 of each year. There is a $25 non-refundable application fee. To apply, Register and complete a SEP Application online.
Important Dates (for Summer 2022)
May 1, 2022

Students should have all of their application materials received by this date.

May 15, 2022

The program should be filled by this date.

June 1, 2022
July 5, 2022

Program begins.
Students may arrive at any time between 12:00 PM to 2:00 PM to register. Orientation begins promptly at 2:30 PM.

July 17, 2022

Program ends.
Students may leave any time on this date after 1:00 PM.
Preparation Requirements
Once received, we will review your initial registration and application, inform you of your acceptance status, and will request the following information in preparation of your arrival on campus at the University of Florida:
Official high school transcript (with a seal).

If available, request that your school also include standardized test scores and your current class rank.

Relevant projects and current courses.

Courses you currently are taking, if not yet included on the transcript.
Describe two projects related to sustainability at your school and/or in your community about which you find interesting and/or have contributed to.

A statement of interest (400-600 words).

The essay must be neat and should address your interests in sustainability and in attending the SEP; why you are interested in sustainability, what do you think you can contribute and any other significant related events in your life that you feel would be helpful to the Director in evaluating your application.
This should not be an essay that details your lifetime awards and honors, but rather an honest and compelling story describing why you want to learn about sustainability for these two weeks of your summer, away from family and friends, and why your participation would make difference in your life.
Your personal essay will be typed or copy/pasted into the application.

An book of influence essay (400-600 words).

A second essay of the same length in which you describe the impact a book you have read has had on your thinking or any aspect of your life. This book can be one assigned in a course or one you chose to read for pleasure. Your second essay will be typed or copy/pasted into the application.

Letters of recommendation from at least two teachers.

At least one of whom should be a science teacher you recently have had as an instructor.
Please remind them that their letter does make a difference and should speak to your unique strengths as an individual and why they feel you are well suited to the SEP.

The letters should NOT simply be a recap of your resume.

These letters should also reveal something about your motivation, independence, and maturity, so select these individuals carefully.
In your online application you will type the name and email addresses of the two teachers for whom you would like a letter of recommendation. Please be sure to alert them that they will be getting an email from Director, Bahar Armaghani.
University of Florida
The University of Florida, a public land grant institution, was founded over 160 years ago. Our 2,000 acre campus is located in the heart of Gainesville, Florida. It is the third largest Florida university by student population and is the fifth largest single-campus university in the United States, with 57,841 students enrolled for during the 2020–21 school year.
Home to 16 academic colleges and approximately 180 research centers and institutes, the University of Florida offers preeminent teaching, research, and service to learners and doers in the Gator Nation. Our institution has been a sustainability leader and early adopter with initiatives dating as far back as the 1990s and our first certified green building green in 2003. There are currently over 90 USGBC LEED certified buildings on campus with 13 USGBC LEED Platinum certifications.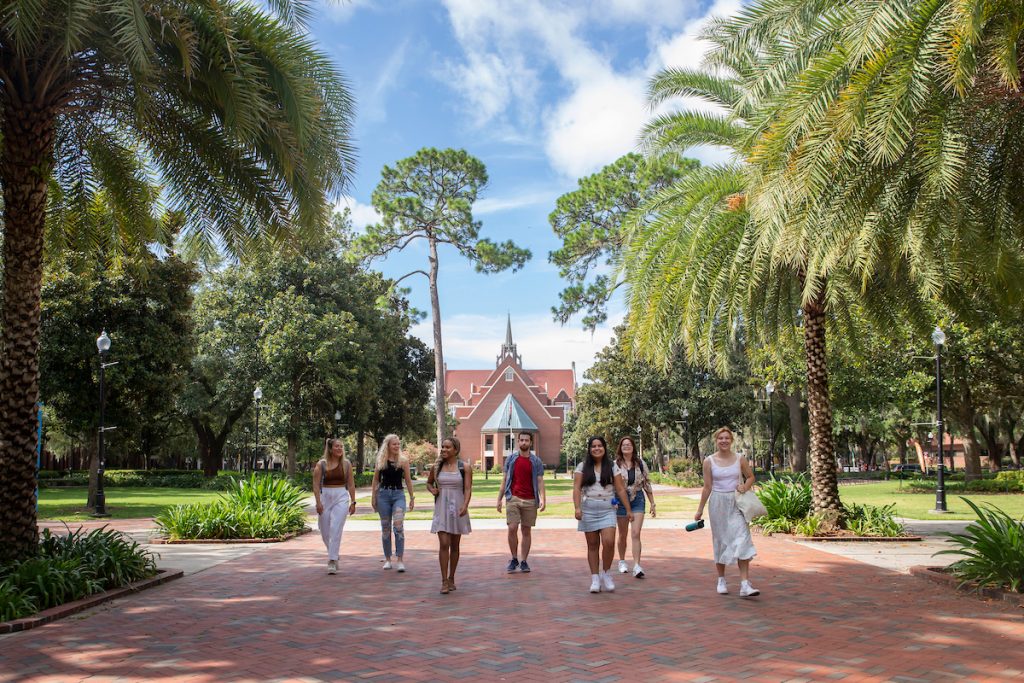 Summer Youth Dormitory Regulations
SEP has established dormitory regulations for our summer youth program. Participants who violate these regulations will be subject to disciplinary action. If the action is deemed serious enough, the SEP reserves the right to send participants home.
Use or possession of alcoholic beverages, illegal drugs, fireworks or other explosives, dangerous weapons or substances, is strictly prohibited.
Intentional damage or theft of university or personal property is strictly prohibited. Disciplinary action will include remuneration.
Members of the opposite sex, excepting parents or guardians, are not permitted in participants' living areas. The formal lounges and public meeting rooms are not considered part of the living area.
The residence halls will be closed at 11:00 pm. All program participants must be inside the hall by this time, as the building will be locked and must be in their rooms by midnight. Room checks will be done by residence hall staff at midnight each evening.