By: Kyle Niblett
As a member of Cool Roofs Indonesia, University of Florida M.E. Rinker, Sr. School of Construction Management UrbSys Lab Director Dr. Ravi Srinivasan has made it his life's work to make climate-friendly cooling accessible to all.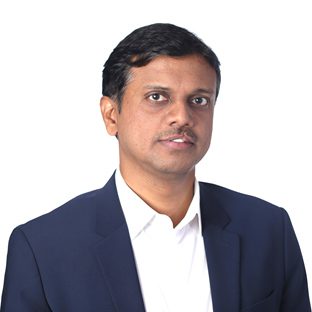 "Hailing from a developing country, I have seen first-hand the impact of heat on building occupants owing to the lack of thermal comfort," Srinivasan said. "Insulation for residential buildings is unheard of; moreover, it's not affordable, and the construction materials fundamentally do not change either. This is a common issue for most of the population living in developing countries across the globe, including Indonesia and South Africa – to name a few."
Srinivasan achieved a monumental milestone recently when his team was awarded $750,000 and named the winner of Clean Cooling Collaborative's Global Million Cool Roofs Challenge. As Rinker School's Associate Professor and Director of Graduate Programs and Research, he and the UF College of Design, Construction and Planning partnered with Universitas Pendidikan Indonesia (UPI), Tangerang Municipality and Milenium Solutions USA. The group ran a pilot project deploying cool roof materials on six residential, community and public buildings in the Tangerang municipality of Indonesia. Building on the learnings from the pilot project, the team deployed cool roofs in other locations within Indonesia, measuring as much as a 10-degrees Celsius reduction in temperature following some installations. In lieu of winning the Challenge, his team also received $150,000 for being named a finalist.
"Lack of access to cooling is deadly and a problem for more than one billion people worldwide. We need to meet the rising demand for cooling with more climate-friendly and equitable solutions," said Noah Horowitz, director of the Clean Cooling Collaborative. "The Million Cool Roof Challenge showcased the global potential to scale cool roofs, which make buildings more comfortable for their occupants and reduce the incidence of heat stress." Srinivasan along with Bipin Shah of WinBuild Inc and Jay Cruz of Milenium Solutions USA are co-inventors of a novel cool coating patent which is currently under application testing phase with a national window manufacturer. Concurrently, the cool paint is being tested for ASTM standards for reflectance, emissivity, ageing, fire retardant, thermal conductance, and specific heat capacity.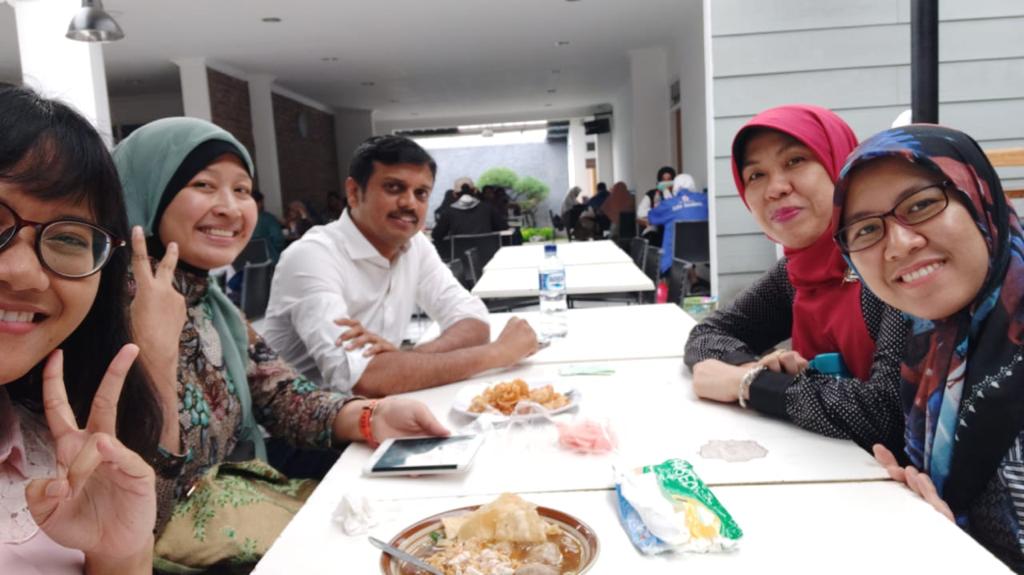 Indonesia isn't the only international partnership Srinivasan has thrived in. Alongside Dr. Michael Kung, DCP's Director of Global Education and Program Director for the Sustainable Design Master's program, Srinivasan recently renewed UF's memorandum of understanding with the University of Pretoria in Pretoria, South Africa. Originally established in 2015, the renewed partnership will feature Dr. Srinivasan conducting building energy modeling training courses abroad and other new course content at the partner institution.
"At the Urban Building Energy, Sensing, Controls, Big Data Analysis, & Visualization Lab at Rinker School, we have and will continue to do excellent research in energy analysis (buildings and urban-level)," Srinivasan said. "Such MOUs offer opportunities to share and collaborate on further research in their home countries. A good example is the energy code improvements (development) for South Africa."
For the past seven years, Srinivasan's joint research with UP has focused on building energy use analysis and environmental impact studies for various climatic zones in South Africa. In addition, he has established affordable energy solutions for Reconstruction and Development Program (RDP) Housing as well as K-12 educational buildings.
"Collaboration is key for excellence, and such MOUs for joint research help us and South Africa in many ways," said Srinivasan, who along with Bipin also conducted energy simulations of 10 national building typologies and developed code language for incorporation in the South African National Standards (SANS) building energy code for the nation. "Sharing knowledge and increasing collaboration worldwide is so important for DCP and the Rinker School."
Srinivasan and Kung also worked together on a cooperative agreement with Southeast University (SEU) in Nanjing, China. At the invitation of the Department of Architecture at SEU, Srinivasan presented a two-credit, hour-long course titled, "Architecture and Systems Ecology." Besides delivering this short course, Srinivasan also had the opportunity to present to the SEU architecture faculty about his research, as well as those of his colleagues in Gainesville.
"We actually had a doctoral student from SEU who visited our lab at Rinker School and ended up spending nine months as a visiting scholar at UF," Srinivasan said.