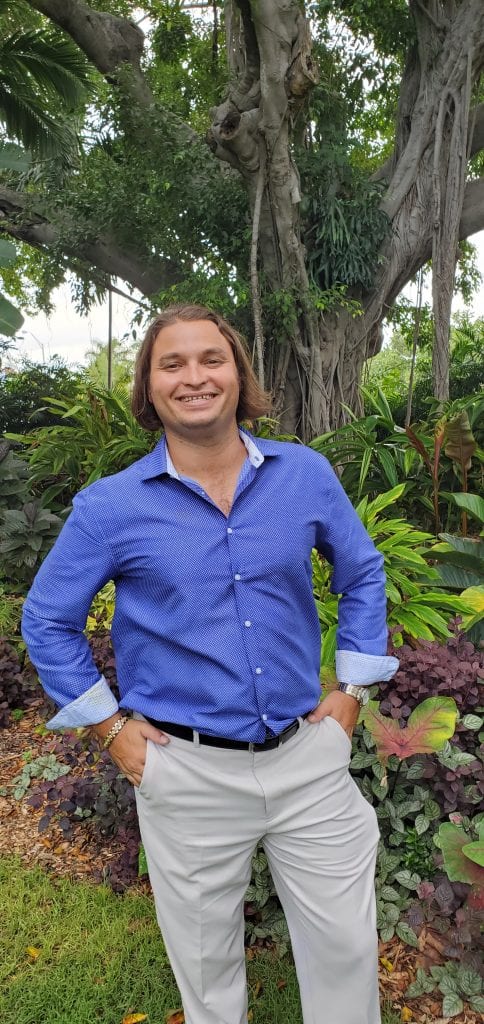 By Chelsea Mistretta
Andrew Davidson, a senior in the Bachelor of Landscape Architecture Program in the University of Florida College of Design, Construction and Planning, won the 2019 Real Florida Landscapes Design Challenge sponsored by the Native Plant Horticulture Foundation in partnership with the Florida Association of Native Nurseries.
Using only Florida native plants, students from the Department of Landscape Architecture's Planting Design Studio took part in the competition and designed an entryway and courtyard for the Foundation headquarters located in Melbourne, Florida. The students began the contest with a visit to the project location in Melbourne and a local native nursery.
Davidson said his favorite aspect of his design was "how I was able to utilize the archways to allow the landscape to pass through and into the courtyard drawing the user in." His design was chosen by seven judges experienced in the field of landscape architecture and native landscapes. The project won due to the simplicity, ease of maintenance and sustainability. Davidson said that he was thrilled to win the contest. "To this day I still feel honored to win such an award."
Davidson's winning project was presented at the Native Plant Show at the Clayton E. Hutcheson Facility, on the grounds of Mounts Botanical Garden on November 8 and can be viewed here.
The Real Florida Landscapes Design Challenge is part of an ongoing partnership between the Native Plant Horticulture Foundation and the University of Florida Department of Landscape Architecture focused on increasing knowledge and awareness about the application and use of native plants within the landscape.