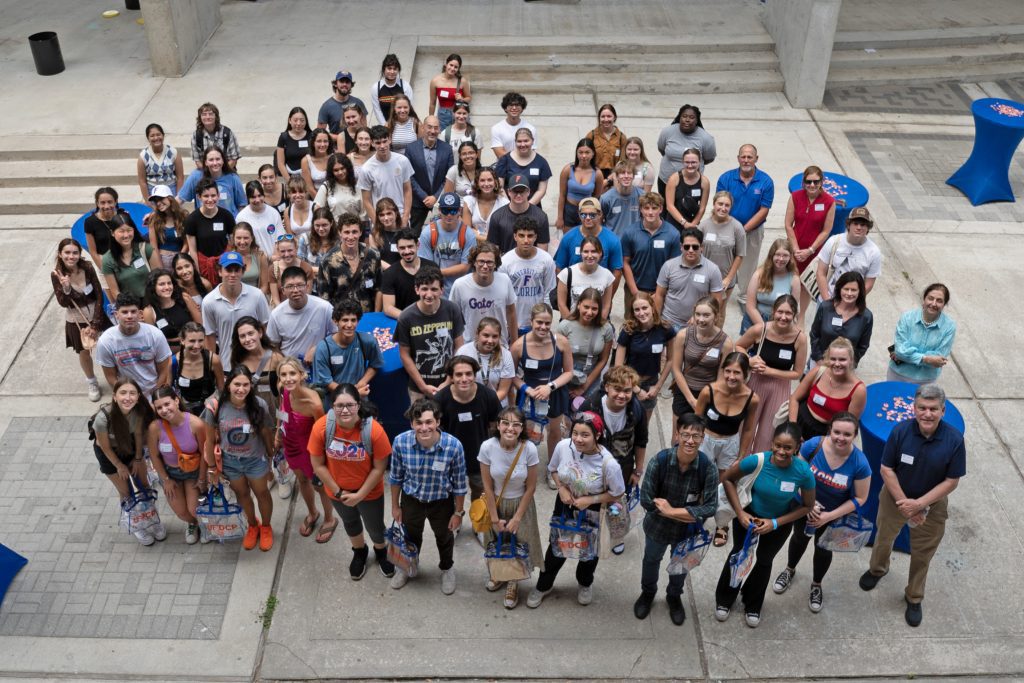 August 24, 2023
By: Tatiana Rodriguez
The University of Florida College of Design, Construction and Planning welcomed the Class of 2027 with a pre-convocation event in the Architecture Atrium on Tuesday. These first-year students were offered popsicles and DCP swag such as cups and clear bags.
The event included brief welcome messages from Chimay Anumba, the dean of the college, along with the directors of each undergraduate academic program. The directors told students about the exciting programs that are offered and what they can expect in each of them.
"We try to keep DCP as a family environment, so we want students to feel confident and at home, and then also encourage them to explore and get the best of their experience while here," Anumba said.
Before the faculty came on stage, students were able to mingle with fellow DCP freshmen, along with DCP Ambassadors who could answer any questions they had about the college or their specific major. There were also games such as cornhole for students to play.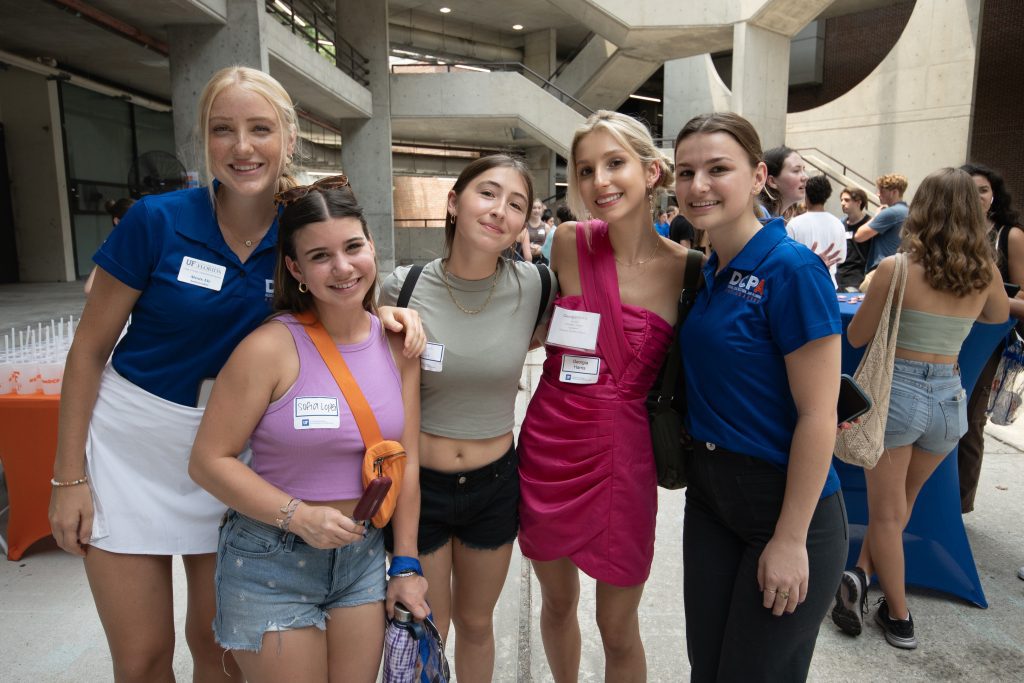 Kalla Dominguez, an architecture major at UF, went to an art magnet in high school and wanted to pursue art in college in a way that felt more practical and applied to her. She explained that architecture "gives her that opportunity."
Elle Fourie, an architecture major, has been passionate about art for a long time, and chose to major in architecture because of the real-world applications that it would have for her art. She chose to come to UF because it is one of the top schools and has a strong program, and she is familiar with it since her brother also goes to UF.
Nevin Pham came to the pre-convocation event hoping to get a better understanding of what to expect from his major, sustainability and the built environment. When deciding what he wanted to study, Pham knew he wanted to mix math, the arts and philosophy.
"It just kind of seemed like this major had everything that I was interested in," he said. "This college also just has a lot of classes that I'm interested in, like 'Sustainability in Europe,' which would let me compare sustainability practices around the world."
After taking a group photo, students were guided by the DCP Ambassadors to the university-wide new student convocation. Welcome Class of 2027!