By Kyle Niblett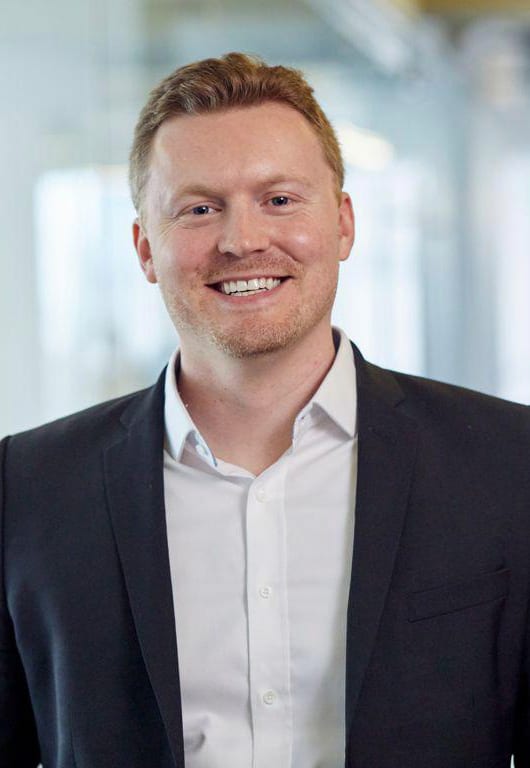 Each month, DCP will highlight a graduate from the #OneDCP family. To be featured in this space, please email kniblett@dcp.ufl.edu.
Christopher Karlson is a 2004 University of Florida College of Design, Construction and Planning graduate who is currently a senior associate and senior designer at Perkins&Will, one of the largest and most respected global design practices. There, he provides interdisciplinary services in architecture, interior design, brand environments, urban design, landscape architecture and more.
His journey in architecture started at a relatively young age when he participated in a series of construction drafting classes in high school, followed by attending UF's summer design exploration program. The program introduced him to both the technical and design foundations of the architecture industry. This led to receiving a Bachelor of Design from DCP with a focus on Architecture and minor in Landscape Architecture. After working briefly in New York City, Karlson moved to Boston to attend Harvard University's Graduate School of Design to receive a Master of Architecture professional degree.
In 2009, he was fortunate to join Perkins&Will in Boston during the Great Recession as an entry-level designer. This led to a continued career at the company as a registered architect and senior designer. In 2011, the DCP grad was named the Rotch Travelling Scholar – one of the oldest of its kind in the U.S – that led him to studying the effects of new civic construction on urban renewal efforts within Europe. A few years later, Karlson's findings were published in a 363-page book entitled, "Commercialized Culture." He continue to enjoy traveling as much as possible, learning from different cultures and witnessing amazing architecture from around the world.
In his current role as senior associate and senior designer at Perkins&Will, he is responsible for initiating and creating building designs at various scales and complexity – both at local and international levels. Karlson owns experience in numerous building industry areas, such as higher education, K-12 education, healthcare, sports and recreation, commercial and interiors. However, his passion within the architectural profession resides in his work's community engagement, environmental stewardship and peer mentorship.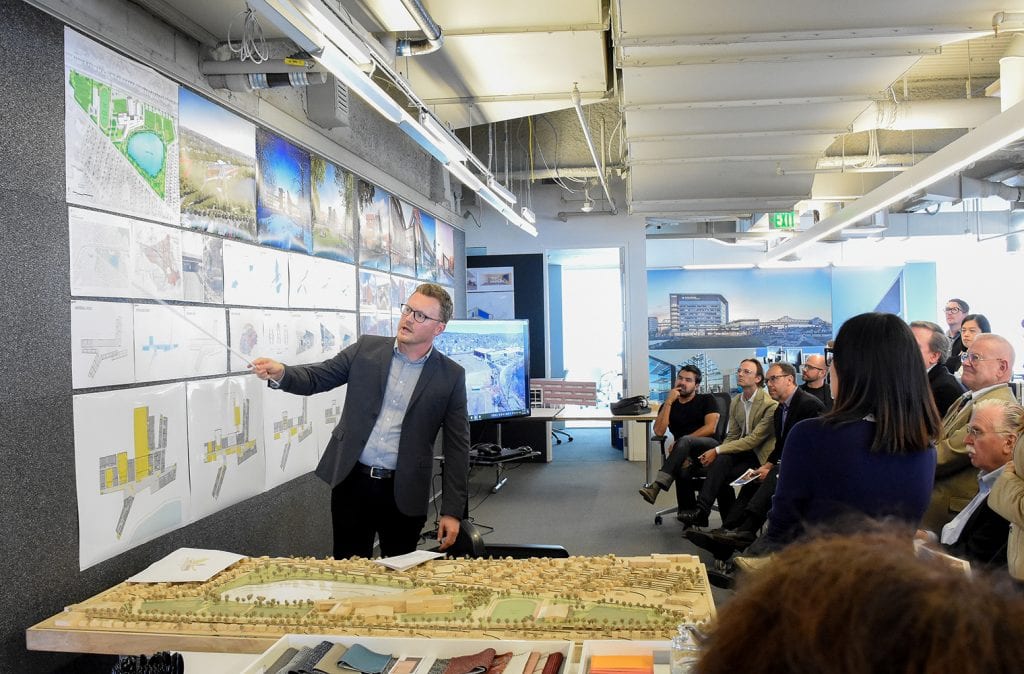 Q & A WITH CHRISTOPHER KARLSON
How did DCP prepare you for your career?
The School of Architecture's focus on studio-based design methodologies – with a focus on analytical thinking, iterative craft and collaborative project development – was incredibly important to my architectural education. This type of environment allowed me to foster a sense of exploration and curiosity, paired with technical and creative agility. I would argue all these traits are fundamental to any innovative industry, especially one in the construction industry.
What was the most challenging part of your time as a student at DCP?
As a highly-engaging creative environment that revolves around intense critique and discussion, the architectural studio can sometimes seem overwhelming, or in some cases, dejecting. Sometimes trying to find the 'perfect' known solution to a problem inhibits taking risk and exploration into radical new ideas. The challenge is to not be afraid of failure and not be dejected when things do not go perfectly. Reframing this notion into a learning experience is an acquired skill that is eventually adopted and reframed through future design exercises.
What would you tell prospective students who are thinking about attending DCP?
As my first studio design professor – Karl Thorne – told our class on the first day of class; architecture is not about making money, going through the motions or having a 9-to-5 job. It is about grit – constantly questioning how the built environment can better society and serve a higher purpose. It requires dedication to the work, the mentality to question everything, and always learning new means and methods for the future. In the end, the most rewarding part of the work is to see your projects engaging and revitalizing the communities with which they reside.
What was your favorite class you took at DCP and why?
Hands down, the architecture design studios. These classes are the core to the UF SoA, as they foster a holistic approach to architectural education by engaging concepts of craft, critical thinking, technical knowledge and rapid analysis. However, the most important element to the design studio is fostering a collaborative environment that supports a diversity of thinking and action – leading to lifelong friendships in the process.
What was your favorite memory at DCP and why?
The late nights, early mornings in the School of Architecture's exterior atrium. All your colleagues would take a break from the studio to share an experience, discuss a problem or just participate in an activity to take the mind off things. It was a modern day agora for the school's energic and inquisitive population – nothing like it within the university.
What is the one thing you know now that you wish you would have known your first day at UF?
Always participate, absorb as much as possible, and know that architecture is truly a collaborative profession. I always knew about the 'famous' names in the field, but would soon realize that it is about surrounding yourself with passionate, like-minded team members that share the same foundational principles as you. Engaging in thoughtful dialogue and debate with your colleagues and professors is the best thing you can do to better yourself and your design work. Those interactions and friendships will last long after you graduate UF. 
How important is the DCP network of graduates across the globe?
Architecture is a global market, especially if you work at a firm with a global reach, such as Perkins&Will. Establishing and maintaining relationships with alumni can only increase your chances for success. Speaking as someone who conducts a lot of job and intern interviews, those relationships make a difference as the industry can be very competitive and precarious.
Briefly describe your experience in the Summer Design Exploration Program and how that helped you.
Participating in UF's Summer Design Exploration Program was life changing for me, as it reconceptualized my understanding of the architectural profession. As a high school student, I was immediately struck by the program's focus on critical thinking, spatial analysis and fabrication – going beyond what a building 'looked like' and more about how it performed. It employed the studio-based methodology that is so critical in architectural education and created social networks with professions, teaching assistants and fellow DEP participants that carried over into my time as a student at UF's School of Architecture.