By Joey Mazzaferro
Katelyn Burdett is a rising senior interior design student who is currently interning at HuntonBrady Architects in Orlando. She is the president of the University of Florida's American Society of Interior Designers and International Interior Design Association student chapters and has also served as the student representative for the ASID Florida North chapter this past year. In addition to these professional organizations, she is very involved with Reformed University Fellowship at UF.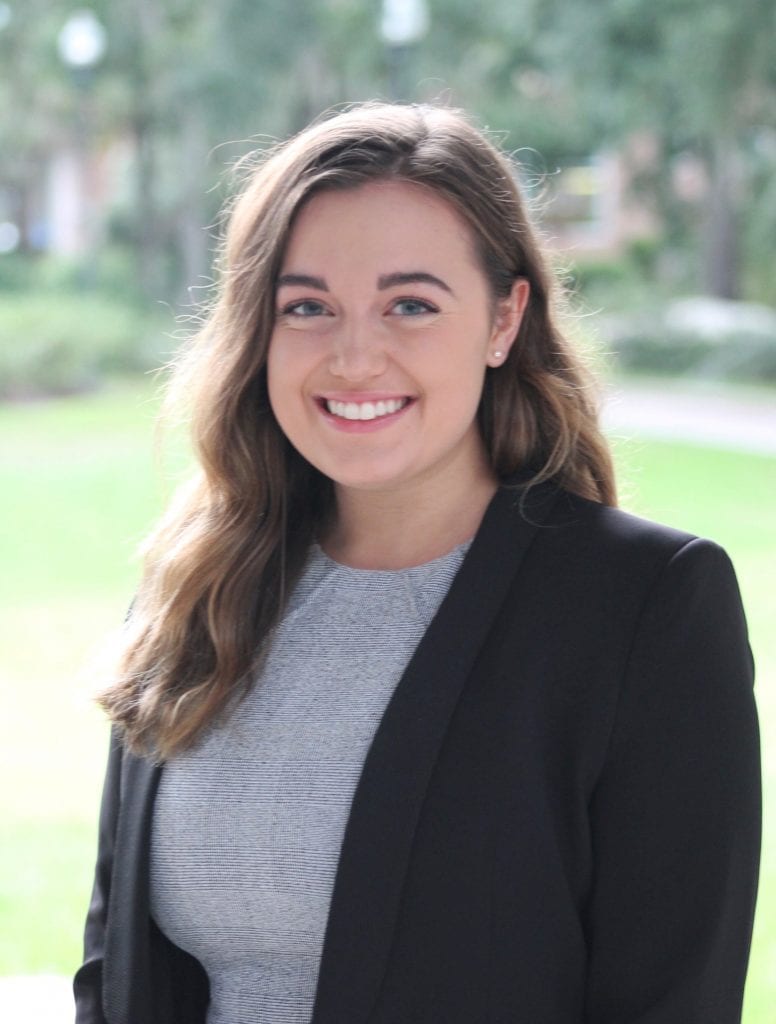 While HuntonBrady is an architecture firm, they do have an interior design team that is split into two sections: healthcare and commercial interiors. For the first half of the summer, Burdett worked with the commercial team. She will soon switch over to the healthcare team to continue her internship.
"We work closely with the architects and project managers when completing our projects, but we of course focus on the interior aspects of each project," Burdett said. "It has been really great to be able to work so closely with both interior designers and architects as both have very important roles in the project."
Burdett was worried about her internship being cancelled before the summer. Due to HuntonBrady's safety measures and careful considerations, her full-time internship was still able to be honored.
"Although the office may look different now— employees wear masks when meeting in groups, hand sanitizers line the office corridors, and our lunch hours are spent "6 feet apart"— it has been a really wonderful learning experience thus far," Burdett said. "Throughout shutdowns and quarantine, the office has never been fully closed. However, many have chosen to work from home which has led to a unique work experience for me."
Burdett says that with fewer people in the office and not as many project deadlines, she feels like she is getting a more personalized intern experience. She gets to attend workshops for software training, has more time to learn the details of construction documents and works on many other projects alongside her coworkers.
"Every day looks different, which I love. Some days I get to visit the project site or meet with clients (with a mask and 6 feet apart of course), and some days I work at my desk revising drawings or helping with other design tasks," Burdett said. "Everyone has been so welcoming to all of the new interns and I am so grateful for this opportunity to learn and grow as a designer, especially amidst all of the uncertainty in the world right now."