By: Grace Ballantine
October 18, 2022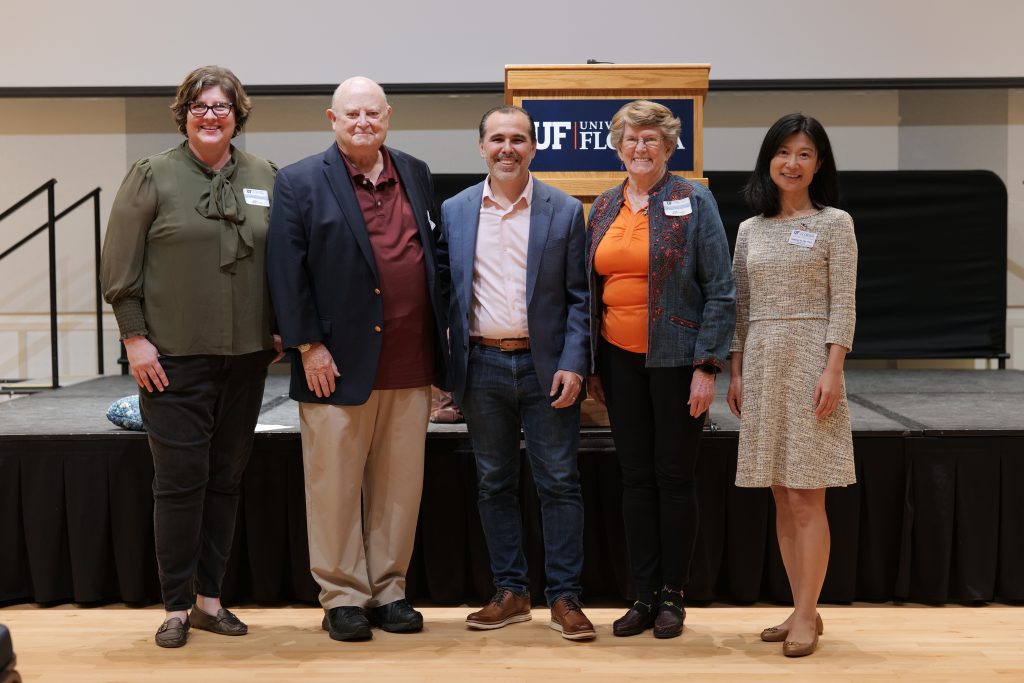 Tactical urbanism and the ability for urban planners to make a difference in cities using low-cost materials was the subject of the 14th Annual Ernest R. Bartley Memorial Lecture, which was hosted by the University of Florida College of Design, Construction and Planning Department of Urban and Regional Planning on Oct. 6, 2022. A capacity crowd jammed inside the East Ballroom of the Reitz Union at UF to hear from keynote speaker and Street Plans Principal Tony Garcia, considered by most to be one of the foremost experts in the field of placemaking and street design of his generation.
Garcia said he was excited to be speaking in Gainesville and have the opportunity to give advice to students in attendance. Using experiences from his nearly 20-year career, Garcia emphasized the importance of adding bike lanes, crosswalks, and sidewalks to help cities operate better and make streets more functional.

"It is great to be able to reflect on our profession and share my experience as an urban planner," Garcia said after the event. "Hopefully my words inspired budding urban planners in their professional development and gave them a little bit of wisdom."
The students in attendance were very interested in the Miami native's speech, with many expressing their gratitude that URP hosted someone with such great experience.
"It is just great that I have all these resources at DCP to be able to find out more about careers and the niche parts of certain majors," said Aleah Henley, a first-year sustainability and the built environment major. "I came to hear more about tactical urbanism because I have been hearing about it in my classes and I just wanted to learn more."
Students like Henley are a great reminder of why the memorial lecture is put on in the first place.
Bartley was a beloved member of UF and served the university for nearly 60 years. The longtime Gator retired in 1992 but continued to teach right until he passed in January 2008. One year earlier in 2007, he received the Lifetime Service Award from the Florida Chapter of the American Planning Association for "Outstanding Achievements in the Field of Planning." Bartley also helped form the Department of Urban and Regional Planning, and many think he would be proud of where the department is today, including faculty member Dr. Ruth L. Steiner.

"Our history has always shaped how we think about ourselves today," explained Steiner, who is the director for the UF Center for Health and the Built Environment. "Even though we are a very different program than we were when Dr. Bartley was here, we have learned from him and we still maintain that dedication to basic planning that he fervently advocated for when he taught here."
Steiner was not the only person in attendance with fond memories of Bartley. Dr. James C. Nicholas, an emeritus professor of URP at DCP, also shared some kind words about Bartley's legacy.
"He was one of the most unique individuals I have ever known in my life. He was a great academic, teacher, war hero and man. He was a very good friend."
WATCH REPLAY