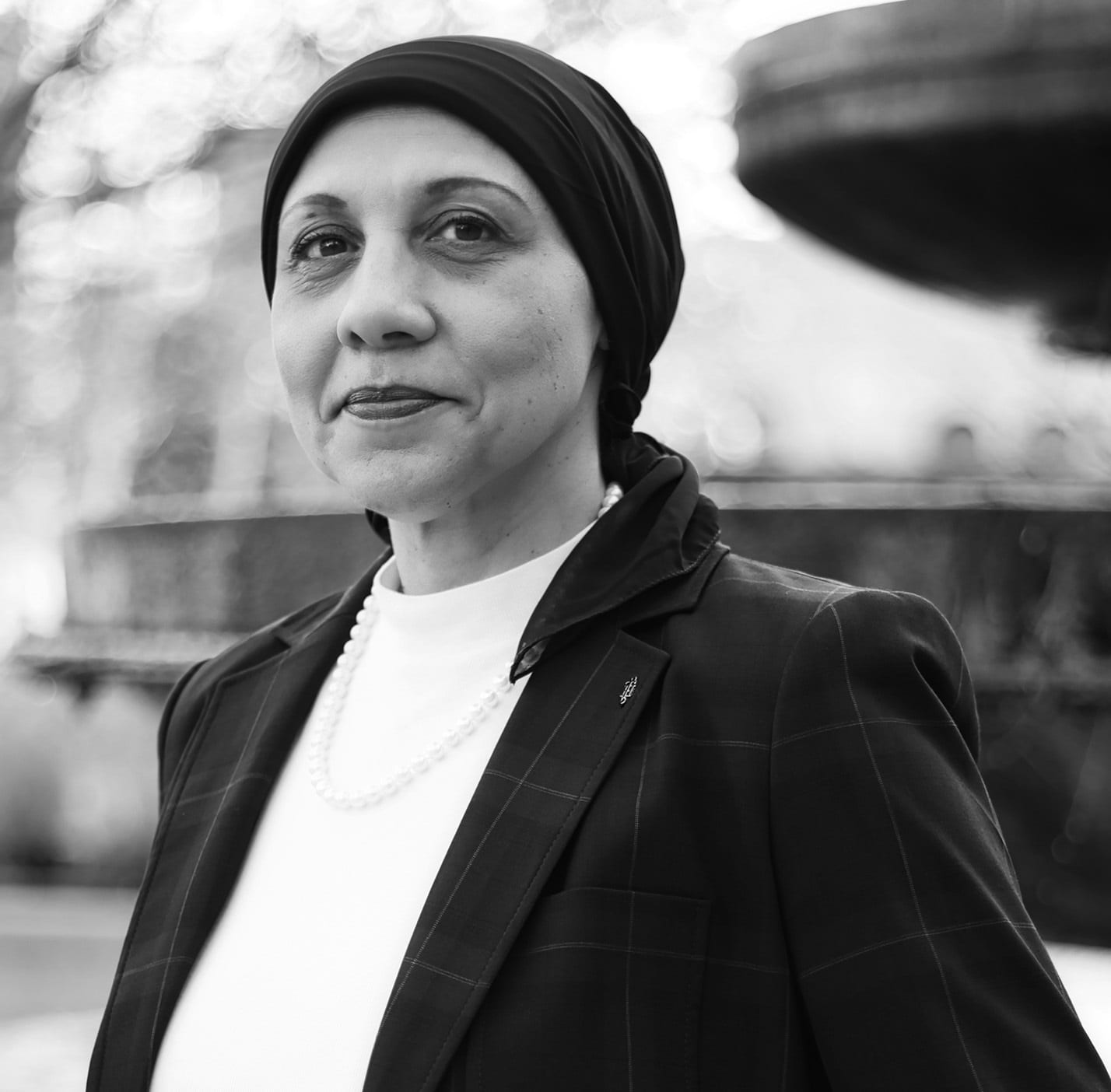 Azza Kamal
Sustainability and the Built Environment
Instructional Assistant Professor
Connect with Dr. Kamal on LinkedIn
EDUCATION
PhD in Architecture & Urban Planning, Cairo University
MS in Architecture, Texas A&M University
Graduate Certificate in GIS, Penn State
Graduate Certificate in Geodesign, Penn State
MS in Architecture, Cairo University
BS in Architecture, Cairo University

AREAS OF FOCUS
Environmental and Social Sustainability, Low Impact Development, Affordable Housing Policy, Infill Development, Anti-displacement strategies, equity planning, and homeless programs.
BIO
Dr. Kamal joined the DCP Urban & Regional Planning Department on July 1, 2021 and currently teaches in the Sustainability and the Built Environment (SBE) Program. She specializes in housing policy, eviction prevention strategies, equitable and resilient planning and homeless programs. She incorporates location analytics to study low impact development, resources disparities,and housing instability using the nexus of quantitative, qualitative and participatory methods. Prior to her current role, she was the Director of Research at SARAH [The US Department of Housing and Urban Development's Continuum of Care Agency in Bexar County/San Antonio, Texas] and an adjunct professor of Urban and Regional Planning at Texas State University.
She is a practicing architect and urban planner. At Cairo-based Shehab Mazhar Architects, she led the design team of Phase-V of the master planned community "El Gouna", which was awarded the 2014 UN Environment Program Global Human Settlements Award for global human settlement. In her local municipalities experience, she led the City of San Antonio's 2019 ordinance that allocated $1M Emergency Assistance Program and developed a geospatial equity tool for the $10M budget of Home Repair Programs. As a consultant, she was funded by Edwards Aquifer Authority and San Antonio River Authority, where she and her students created a geospatial intervention toolkit to retrofit engineered water management sites into Low Impact Development community hubs in Bexar county, TX. She was also commissioned by the national nonprofit, NALCAB, to assess HUD's Neighborhood Stabilization Program (NSP) in Phoenix, AR and Denver, CO; and led a regional study for the workforce housing demand in six counties impacted by Eagle Ford Shale oil/gas fracking in South Texas.
In April 2022, Dr. Kamal was named to the prestigious Fulbright Specialist Roster for a four-year tenure (2022-2026). She is the recipient of the 2016 University of Texas at San Antonio Faculty Award for Service to Undergraduate Research and Creative Inquiry. Her research is published in the Journal of Urban Planning and Development, International Journal of Architectural Research, Camino Real Journal, Computational Urban Planning and Urban Management (CUPUM) proceedings, and other international publications. She is currently working on two research; a geospatial application for image extraction to predict the impact of urban growth on climate change in historic neighborhoods, and a program evaluation for permanent supporting housing (PSH) in Bexar County, TX.