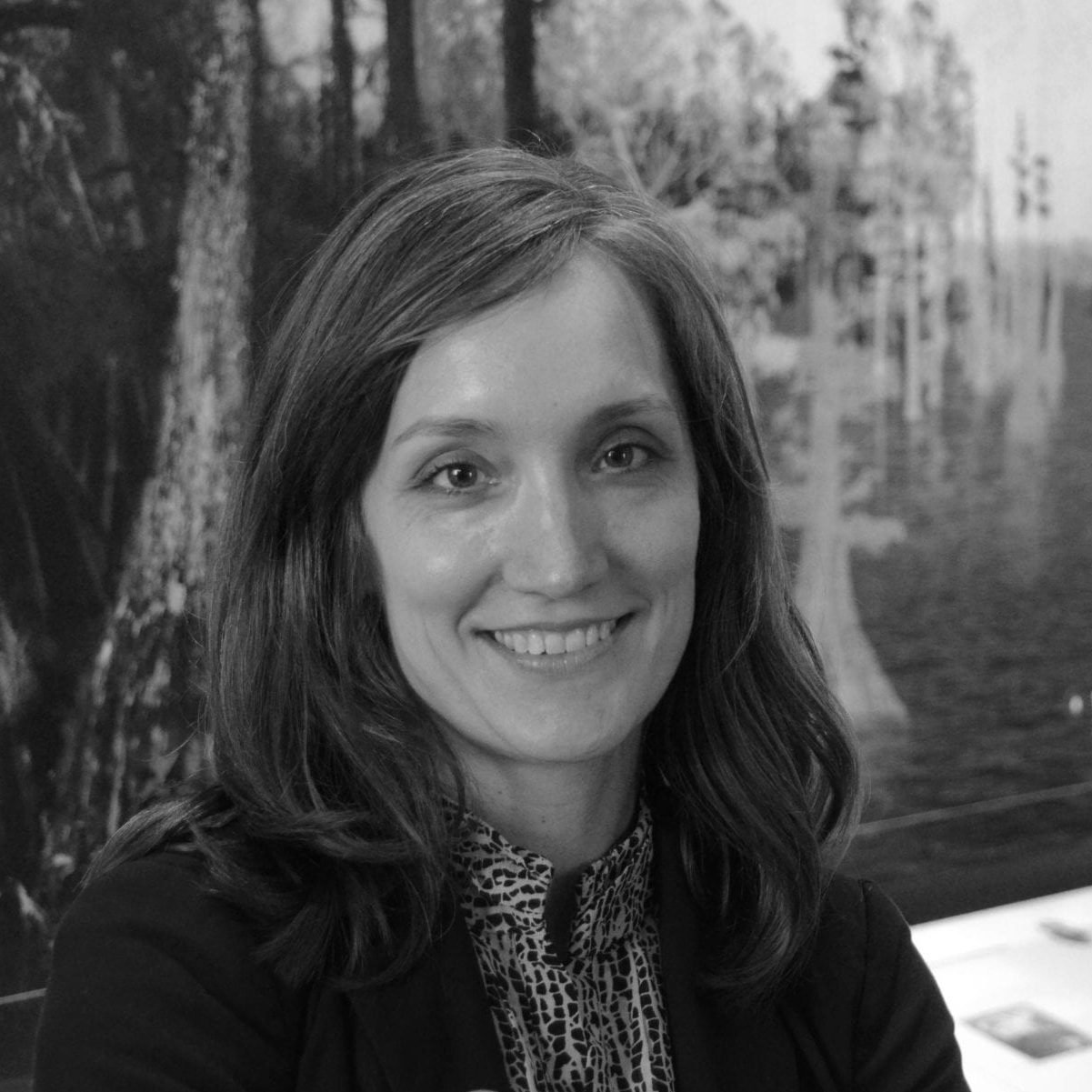 Andrea Galinski
Department of Landscape Architecture
• Master of Landscape Architecture, Louisiana State University, 2010
• Bachelor of Philosophy, Pennsylvania State University, 2002
Andrea currently teaches foundational landscape architecture courses including "Introduction to Landscape Architecture" and "Site Analysis" in the Department of Landscape Architecture. She employs a student-centered and social learning approach, as well as infuses foundational design coursework with issues of equity, climate change, and other critical conversations. Previously, she taught at Louisiana State University's (LSU) Robert Reich School of Landscape Architecture and the School of Architecture; her teaching centered on rigorous research-based design for resilient landscape infrastructures in the dynamic Louisiana coast.
Working in the Shimberg Center for Housing Studies, Andrea focuses on the nexus between climate change and affordable housing with a particular interest in pre-disaster mitigation plans and policies. Most recently, she is exploring the ethical use of drones and other AI technologies in relation to landscape site analysis and community engagement. Funded research projects include: "Flood Hazard Management & Practitioner Information Network for Florida Coastal Communities" (National Science Foundation); "Quantifying the Effectiveness of Resilience Planning for Affordable Housing" (Florida Sea Grant); as well as the "Resilience and Energy Analysis of Communities and Housing" in the Tampa Bay (JP Morgan Chase), among others. Previously, she worked in Louisiana to develop the state's 50 year/$50 billion Coastal Master Plan to protect and restore the coast in the context of sea level rise. Her work also received Federal Emergency Management Agency's (FEMA) 2015 Individual and Community Preparedness Awards: Honorable Mention in "Technological Innovations" for a web-based tool visualizing future wetland degradation, storm surge, and sea level rise.
Andrea has a Master of Landscape Architecture (MLA) from Louisiana State University's Robert Reich School of Landscape Architecture. She has transdisciplinary Bachelor of Philosophy (B.Ph.) degree in "Human Ecology" from Penn State University. Additionally, she is also a Certified Floodplain Manager (CFM), and member of the Association of Floodplain Managers (ASFPM), American Planning Association (APA), and the American Society of Landscape Architects (ASLA).
She currently lives in Gainesville, FL with her husband, two young children, a dog, two cats, and a flock of suburban chickens.