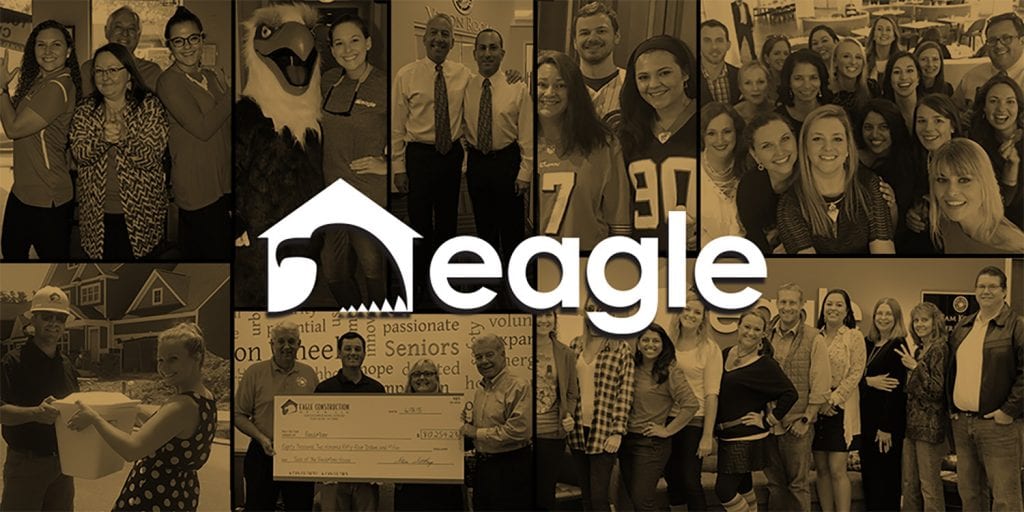 Eagle Construction of VA, LLC has provided $250,000 to the University of Florida's College of Design, Construction and Planning for a fellowship that will provide $50,000 every year for five years.
Eagle Construction is sponsoring this fellowship to support research in the field of advanced construction technologies, conducted largely by the Center for Advanced Construction Information Modeling (CACIM) at the college's M.E. Rinker, Sr. School of Construction Management.
"This fellowship will afford talented students the opportunity to complete their Ph.D. while working on impactful industry-centered research projects as part of the comprehensive education they receive from the College of Design, Construction and Planning," stated Nathan Blinn, Eagle Construction Director of Advanced Construction Technologies and DCP alumnus. "This fellowship, in its first agreement, will provide support for five years and will be a springboard for the continued support of the Rinker School from the Eagle Companies for years to come."
"We are delighted with this support from Eagle Construction," UF DCP Dean Chimay Anumba added. "It recognizes the excellence of our research in advanced construction technologies and the long-term partnership between the Rinker School and Eagle Construction is a model that we would like to build on and replicate with other companies in all the key areas covered by the college."
CACIM was established in January 2010 in order to facilitate a greater commitment to improved information technology deployment in the construction industry. Rinker School Director Raymond Issa also is the director of CACIM.
"The Rinker School will be able to explore and deploy the next generation of advanced construction visualization technologies," Issa explained. "The Eagle Construction Fellowship allows the Rinker School the opportunity for field collaboration essential in developing technologies of the future."
Blinn recently graduated from the Rinker School, having earned his Ph.D. in May. He was working in CACIM when he met Eagle founder Bryan Kornblau, who is also a Rinker graduate.
Kornblau was in Gainesville for his induction into the Rinker School Construction Hall of Fame and toured CACIM. Blinn gave a demonstration of the Virtual Design and Construction (VDC) laboratory that he had designed and built during his graduate studies.
"Following the demonstration, we setup a second demonstration in which the Eagle executive team and department heads came down to be exposed to the advanced technology solutions available in the industry that fellow CACIM researchers and myself had been working on," Blinn said.
Afterwards, the discussion turned to Blinn's impending graduation, which was followed by a job offer.
Blinn now serves as the Director of Advanced Construction Technologies while simultaneously starting a new company focused on the research and development of advanced construction technologies to support Eagle.
"My role here is to facilitate the development and integration of advanced construction technologies across the company," Blinn said. "I am working to not only develop effective workflows, technology strategies and training programs but also to continue the advancement and development of technologies throughout the industry."
Another key role Blinn will play at Eagle is as liaison with academic programs and organizations, especially UF. His job is to help progress the way budding professionals are educated and prepared for careers in relation to advanced construction technologies.
With this responsibility, Blinn may be on the other side of his Eagle hire experience. He could be the one hiring the next great talent at the Rinker School.
"Eagle Construction's commitment to the college and to the Rinker School of Construction Management stands as a testament to the belief in our students and research being conducted at the University of Florida," Seth Watts, UF DCP Director of Development and Alumni Affairs, said. "We are grateful for this continued partnership with Eagle Construction and look forward to seeing the impact of this gift for years to come."