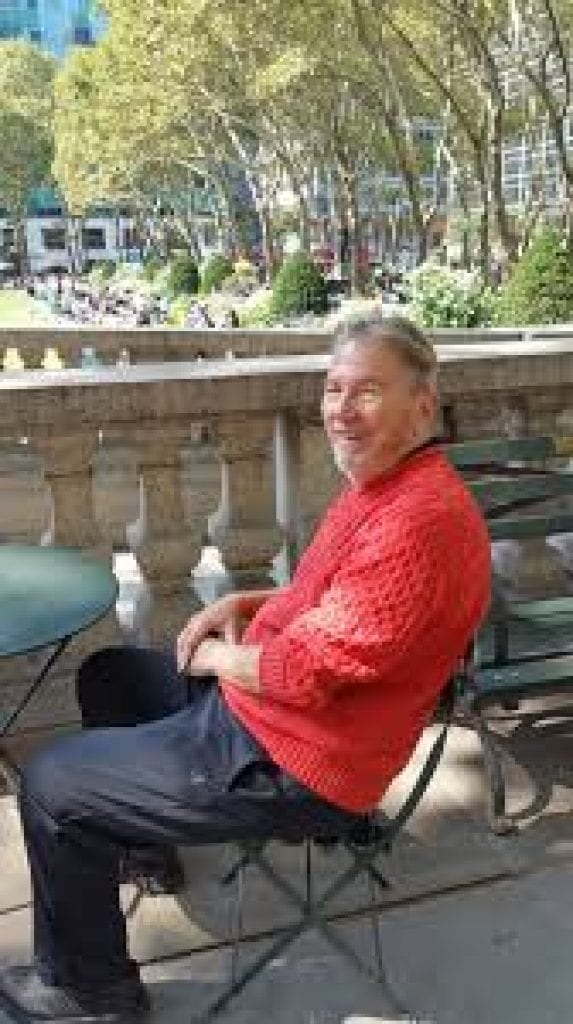 Terry Schnadelbach, Professor Emeritus and former Chair of the Department of Landscape Architecture left an indelible mark on our college. It was a huge loss to the DCP family when he passed away last year.
Schnadelbach taught at the University of Florida from 1995 to 2013. For eight of those years, he led students on a one-semester study abroad program in Paris.
"Through the Paris program that Terry ran, he provided students with a unique opportunity to live and study internationally and be exposed to practitioners that were Terry's professional contacts, profoundly impacting the students' lives," Landscape Architecture Chair Tina Gurucharri said.
Schnadelbach was a two-time winner of the Rome Prize and had received many awards for his built work over the course of his professional career.
Before coming to UF, he was principal in several firms with offices in Philadelphia, New York, Paris and Lyon, France. He also consulted for governments, institutions and private industry in London, Paris, Rome, Athens and Berlin.
During that time period, he taught landscape architecture, urban design, ecology and real estate development at the University of Pennsylvania, Harvard University Graduate School of Design and Columbia University and held the position of Scholar-in-Residence at the American Academy in Rome.
At UF, Schnadelbach conducted urban design studios from 2000 to 2013 in Jacksonville, Orlando, St. Augustine and Gainesville. Utilizing the charrette process, he incorporated community citizens and local ASLA landscape architects into the planning process.
But Schnadelbach has not just impacted UF Landscape Architecture's past students. He, along with his widow, Maxine, helped fund the Joshua W. Lepp Memorial Traveling Award, which provides a current student each year with a life changing experience.
This award supports European travel and study to one graduate or undergraduate student in their last year of study. The purpose of the award is to advance understanding of the European body of design and practice related to landscape architecture.
The best way to learn about the impact of this award is to hear from some of the award winners themselves:
"With the award I traveled through Sweden, Denmark and Germany researching the work of specific landscape architects and artists with the goal of further exploring how the experience of place may be elevated through art in the landscape. These in-person encounters with works I had known only through books was an illuminating exercise allowing me to better understand the opportunities and limitations inherent in landscape architecture. Through the fellowship I learned, among other things, the importance of context, sense of place and the criticality of understanding how the space will be used. While these topics were discussed in courses at UF, there is no substitution for the power of learning through firsthand experience."
– Andrew Castanheira
"As a recipient of the Lepp Scholarship for my post undergraduate studies, I was afforded the opportunity to travel to Europe, a place only reachable by my dreams. My experience in Europe was invaluable. I was able to walk through historic landscapes and meet with landscape professionals from diverse backgrounds."
– Abdias Dalisma
"After traveling to over 20 Karst Springs in Europe and being exposed to other great works of landscape architecture, I came back energized by the power a landscape architect has to connect people to the land they live with and inspire them to be stewards of the land. For me, Florida's many springs are some of the most beautiful, inclusive, energetic, adventurous, tranquil and joyous landscapes to encounter and ones I'm dedicated to protecting."
– Bryce Donner
"In 2016, a month after graduating with my MLA degree from the University of Florida, I boarded a flight toward Europe. My goal was to study Europe's play environments to compare them to playgrounds here in Florida. I visited two international landscape architecture firms specializing in playground design and saw more than 40 playscapes. I successfully completed my research goals and presented my work to the landscape architecture department upon my return.
However, upon reflection, the trip gave me so much more than that:
I rode a bike through Amsterdam's famous Vondelpark, swam in Copenhagen Harbor and hiked through mountains in Norway. I tasted incredible foods, learned about new cultures and navigated foreign cities. This was my first international trip on my own and the growth I experienced during this trip was unlike anything I had experience prior. I am certain that a trip like this would not have been possible without your (Schnadelbach's) support, especially in my mid-20s. I am so grateful to have had these experiences which I will carry with me for the rest of my life."
– Jana Rosenbloom
Thanks to the giving spirit in helping to fund the Joshua W. Lepp Memorial Traveling Award, Terry Schnadelbach's impact on the College of Design, Construction and Planning will continue to be felt for many years after his passing.