Alumni Profile – Jim Mitchell, BBC '83, Construction Management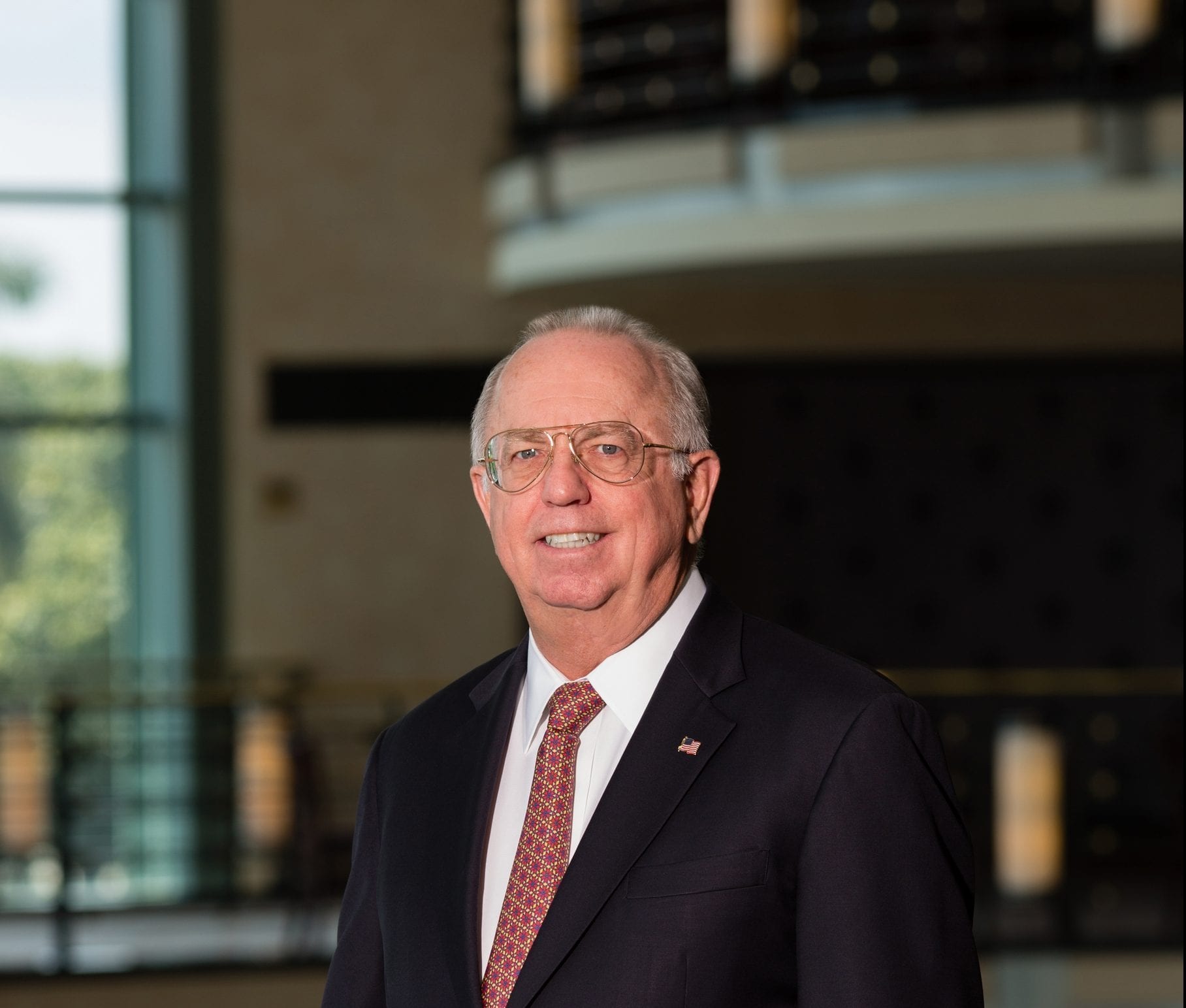 Jim Mitchell is the Chief Operations Officer for the Raymond F. Kravis Center for the Performing Arts in West Palm Beach, Fla. and has been with the Kravis Center for 28 years.
As COO, Mitchell manages the operations and development of the Center's physical facilities, construction and capital projects on and around the 10.5-acre campus. He is responsible for all facility security operations, technical theatre production services, facility maintenance, custodial services, parking and valet services and front of house event management. He supervises 63 full-time and 44 part-time staff members and oversees an annual departmental operating budget of $5.6 million and an annual capital expense budget of $1.3 million.
Mitchell joined the Kravis Center in 1991 as the Owners' Representative for the Board of Directors for the original Kravis Center Building (Dreyfoos Hall), which opened in 1992 and became COO in 2012.
He currently oversees the Kravis Center's largest expansion project to date, Kravis 2020: The Future is Now, a major campus redesign and facility expansion. It has a budget of $40 million and is scheduled for completion in January 2020.
This iconic project will increase the interior size of the performing arts center's main lobby, Dreyfoos Hall, by 6,000 square feet, creating a pedestrian-friendly, park-like greenspace and urban plaza opening onto West Palm Beach's main thoroughfare. It will add a new 278-space valet parking garage and new valet entrance and a new entrance/exit ramp to the existing garage for self-parking guests.
This project is expected to improve the overall traffic flow for guests attending the more than 2,000 events at the Kravis Center each year and will provide campus-wide state-of-the-art technology improvements with communication, safety and security elements.
Mitchell, a resident of Stuart, Fla., has been registered as a Certified General Contractor with the State of Florida since 1986. He is married to Judith Mitchell, Chief Executive Officer for the Kravis Center. In his off time, he loves boating and fishing.
What was your favorite class you took at DCP and why?
I really liked almost all of my BCN classes and found the curriculum relevant to the real world experience post-graduation. I would say that Statics, Estimating and Construction Means and Methods are examples of some that I found to be very useful.
Who was your favorite professor at DCP and why?
Professor Jack Martin is one professor of many that I found to be tough but fair and very interested in teaching me real world construction means and methods that we could apply in the field. I came to appreciate his efforts even more once I graduated. In fact, several years after graduation, Professor Martin's son worked for me on the Omni Hotel Project in downtown Jacksonville. I remember telling the young man to tell his dad that I really appreciated his efforts now that I was working in the field.