By: Kyle Niblett
The University of Florida College of Design, Construction and Planning welcomed new faculty members beginning with the Fall 2022 semester.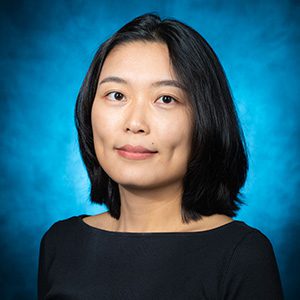 DR. JIAYANG LI, ASSISTANT PROFESSOR,
DEPARTMENT LANDSCAPE ARCHITECTURE AND FLORIDA INSTITUTE FOR BUILT ENVIRONMENT RESILIENCE
Dr. Jiayang Li is an interdisciplinary scholar working at the intersection of landscape design and climate change adaptation. Her research tackles the challenge of creating landscape change that makes communities more resilient in the face of climate change and other social and environmental stressors and is welcomed by community members. Li uses social science methods to study everyday landscape experiences and community perception of novel nature-based solutions in her current research. She has published this work in several refereed journals and given lectures and conference presentations nationally and internationally. Jiayang recently earned her Ph.D. from the University of Michigan's School for Environment and Sustainability (SEAS). Li also has a master's of landscape architecture from UM and a bachelor's of Engineering in Landscape Architecture from Tongji University in Shanghai, China. Before pursuing her doctoral degree, she worked in design firms, including Smith Group and AECOM, and taught design studios and other MLA courses at UM.
DR. SHENHAO WANG, ASSISTANT PROFESSOR
DEPARTMENT OF URBAN AND REGIONAL PLANNING (AI IN URBAN COMPUTING AND ANALYTICS)
Dr. Shenhao Wang is an AI assistant professor in the Department of Urban and Regional Planning. Before coming here, he was a research scientist at Massachusetts Institute of Technology Urban Mobility Lab and Human Dynamics Group in Media Lab. He focuses on developing interpretable and ethical deep-learning models to analyze individual decision-making. He synergizes discrete choice models and deep neural networks in travel demand modeling by opening up the "black box" deep learning with economic theory. Currently, he is designing socially-aware urban computing to incorporate unconventional data structures, seeking to generalize computational algorithms for urban studies. Wang completed his interdisciplinary Ph.D. in Computer and Urban Science at MIT in 2020. He received a bachelor's in Economics from Peking University (2014) and a bachelor's in architecture and law from Tsinghua University (2011), Master of Science in Transportation, and Master of City Planning from MIT (2017).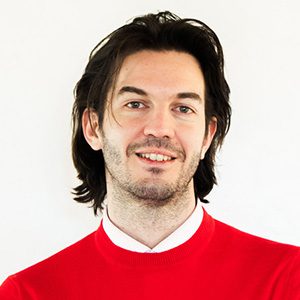 DR. STATHIS G. YEROS, ASSISTANT PROFESSOR
SCHOOL OF ARCHITECTURE
Dr. Stathis G. Yeros completed his Ph.D. in Architectural History, Theory and Society at the University of California, Berkeley, focusing on how space affects and is affected by struggles for social justice, focusing on queer and transgender cultures and politics. His recent article, "AIDS and the City: Bathhouses, Emplaced Empathy, and the Desexualization of San Francisco" (Urban History) examines how the iconographies of domesticity and death during the AIDS devastation changed contemporary urban homosexual politics. Dr. Yeros has published on queer and trans-of color spatial activism and on the subject of queer ecologies (with Chandra Laborde, UC Berkeley). He is currently working on his book manuscript, Queering Urbanism: Architecture, Embodiment, and Queer Citizenship. The book analyzes intersectional politics and cultural representations of gender, race, bodily ability and sexuality in queer and trans spaces. It uses the lens of queer insurgent citizenship to rework the meaning of diversity and inclusion in the built environment as a set of rights rather than accommodations. Yeros is also co-organizer of the ongoing Queer Ecological Imaginations working group, a collaborative platform seeking to address pernicious environmental injustices at a time of ecological collapse, which is supported by the Townsend Center for the Humanities, and Cal's Center for Race and Gender. Prior to his Ph.D. Yeros earned a master's of architecture from Berkeley, where he was the recipient of a yearlong Branner Traveling Fellowship. He also earned a master's in Art History and Theater from the University of Glasgow, and practiced architecture in San Francisco.