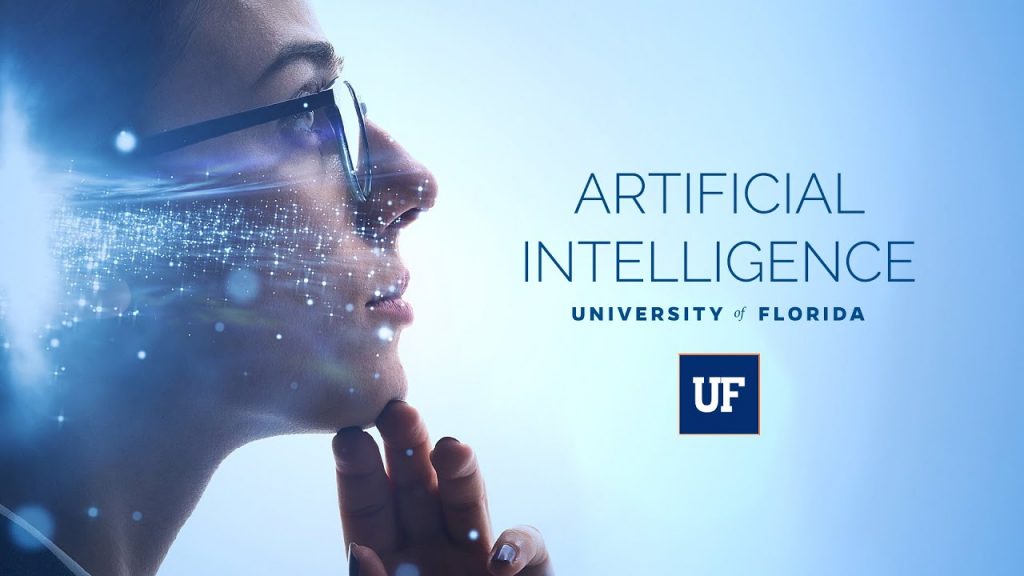 By: Kyle Niblett
On a hot, muggy morning in July 2020, University of Florida President Kent Fuchs announced an astonishing $70 million public-private partnership between UF and NVIDIA, thus making artificial intelligence (AI) the centerpiece of a major, long-term initiative combining world-class research infrastructure, cutting-edge analysis and a revolutionary approach to curriculum. As a direct result, UF College of Design, Construction and Planning faculty and students will soon have unprecedented access to AI training, the world's fastest AI supercomputer in higher education and more.
"Design, construction management and planning (the core disciplines within DCP) all require human intellect, expertise and creativity," DCP Dean Chimay Anumba said. "As such, they have always been regarded as prime fields for the deployment of AI. This new focus on AI will transform the capacity of our faculty and students to reimagine the future of the built environment and to develop innovative solutions to societal problems."
A committee was formed in Fall 2020 to develop the required college specific AI course for DCP. Aiming to catapult DCP's research strength and address some of the world's most formidable challenges, "DCP 4300 – AI in the Built Environment" was born. Debuting in Spring 2022, DCP's first AI class will include application in professional practice for architecture, construction management, interior design, landscape architecture, and urban and regional planning. To take this course, students must first obtain a university wide undergraduate certificate this fall titled Artificial Intelligence Fundamentals and Applications.
"From urban analytics for smart and resilient cities to demystifying the role of AI in human-centered design, our AI-related courses will revolve around the radical shift from planning and design representations of unconnected data to practices with an overwhelming amount of information-rich data," DCP Associate Dean for Undergraduate Education Abdol Chini said.
Anumba and the DCP AI Committee recently hired three new faculty members specifically related to AI: Dr. Eva Agapaki, Dr. Karla Saldaña Ochoa and Dr. Chaofeng Wang. Saldaña Ochoa and Dr. Wang will start in mid-August and be responsible for the course development and instruction of DCP 4300.
"I am immensely honored to join the DCP faculty, a distinctive and outstanding team of scholars and educators who are deeply committed to the highest standards of academic achievement," Dr. Wang said. "This is an exciting opportunity for me to add my energy and passion to the tremendous momentum of excellence. I believe I can thrive in DCP's interactive and collaborative environment."
On top of the intro course, planners, designers and constructors will also have other avenues to develop new models and methods. A new graduate certificate in Urban Analytics was recently approved by the graduate curriculum committee, while a proposal for a new master's degree in Urban Analytics was recently submitted to the same committee and is under review. The degree would apply AI to imminent global challenges in urban and regional planning, urban studies and related fields, including urban data sources, processing, visualization, modeling and analysis methods.
From planning and design to fabrication and erection, DCP students will now have the ability to engage in data-heavy processes in order to synthesize meaningful information for all areas of their practice. By implementing advanced Machine Learning and AI methods into spatial concepts, now more than ever DCP will be able to truly shape the world we live in.