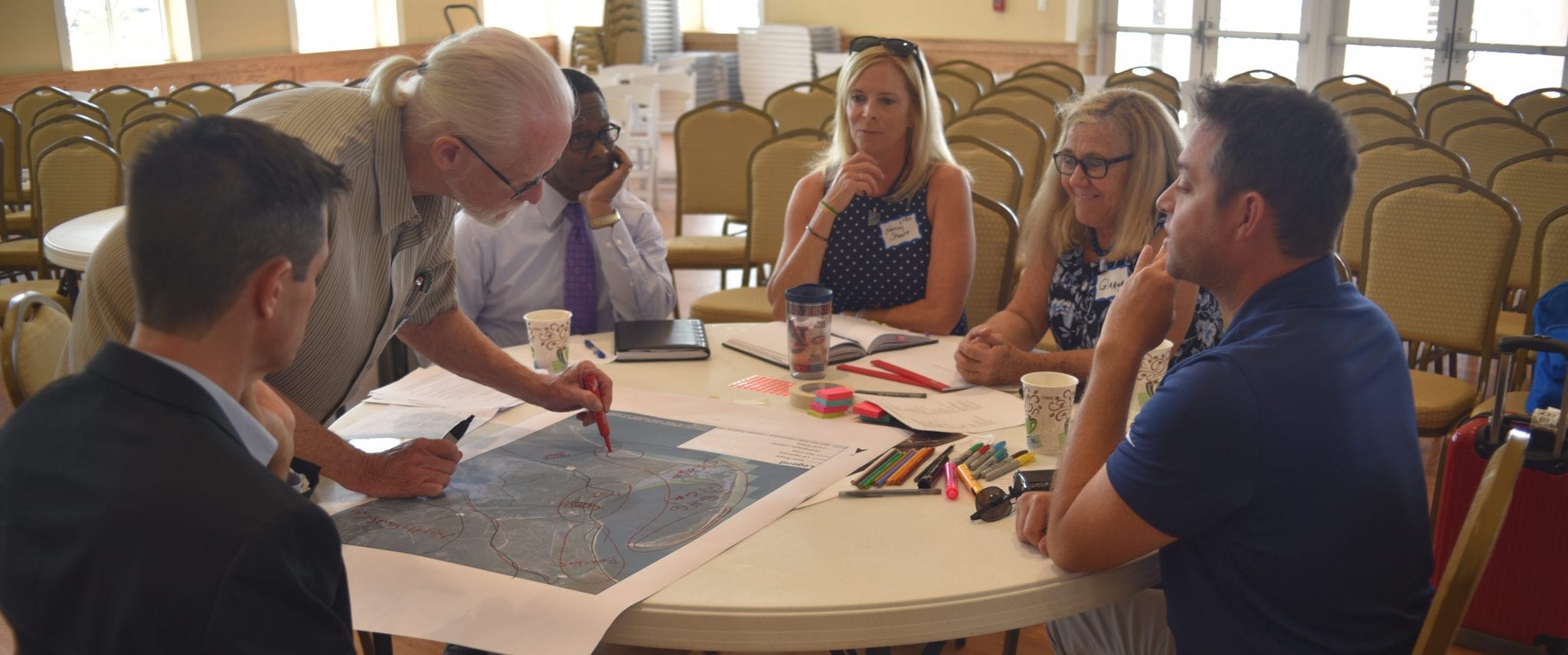 On Tuesday, September 17, the Florida Resilient Cities (FRC) team, led by multiple DCP groups, held a community meeting in Port St. Joe, a small city on Florida's panhandle, to kick-off a yearlong partnership studying long-term resiliency as the city and Gulf County continue to recover after 2018's Hurricane Michael.
Participants included community leaders, residents, business owners, neighborhood organizations, faith-based institutions and non-profits, as well as representatives from local, county and state government and organizations.
Activities for the three-hour meeting focused on learning about community concerns in addition to goals and values, and were organized into three themes: "Reflecting on the Past," "Describing the Present" and "Imagining the Future."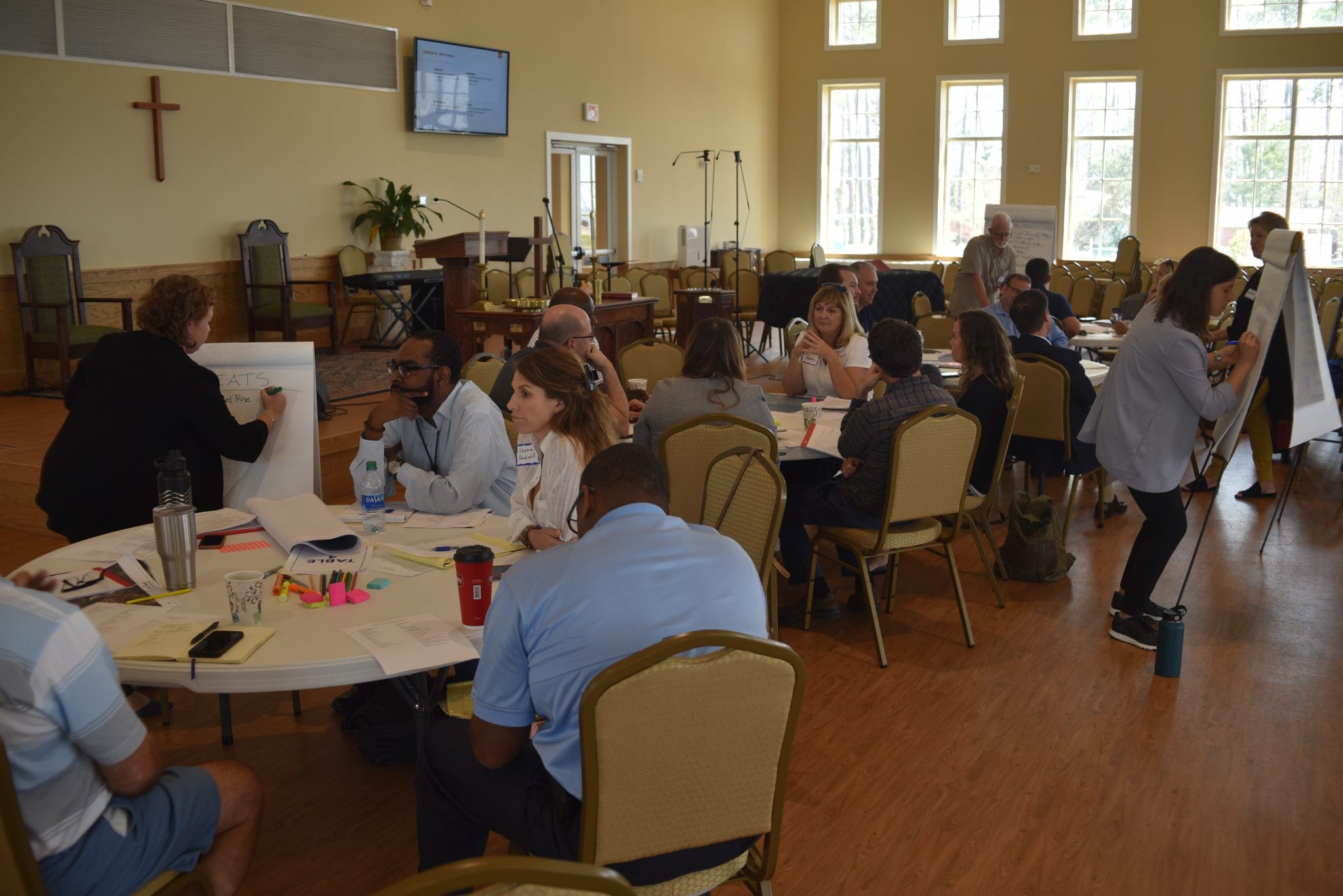 The information gathered from this community meeting will be developed into a series of potential projects for DCP faculty to take on through grant-funded research and design courses in the Spring 2020 semester. The FRC will present the call for proposals to DCP Faculty at a meeting on Oct. 10.
"Sustained engagement with the community is essential to the research and teaching partnerships that will emerge from FRC," said FRC program director Jeff Carney.
Community partnerships started at the September meeting will continue through the academic year, focusing on design, planning and research projects developed by faculty and students from UF. The one-year program will culminate in an implementation summit held in early fall 2020's semester.
Supported through a generous grant from the Jessie Ball DuPont Fund, the goal of the FRC is to help communities across Florida develop the capacity to be more prepared for, and more resilient to greater risk. Port St. Joe is the first Florida Resilient City project and is led by three centers/institutes within the University of Florida College of Design, Construction and Planning: the Florida Institute for Built Environment Resilience (FIBER), the Shimberg Center for Housing Studies and the Center for Landscape Conservation Planning.