By Joey Mazzaferro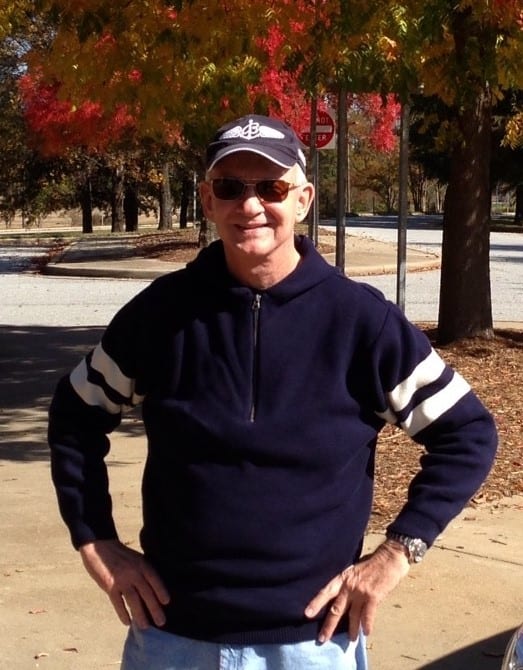 William H. Baker's journey through life has brought him to many different places such as Vietnam and Washington, D.C. Even throughout all those stops, his heart never left Gainesville.
He is forever grateful for the educational experience afforded him at the University of Florida. That's why he has started a fund for a $50,000 endowed scholarship to help students in our college's Department of Landscape Architecture.
"My purpose in establishing the William H. Baker Scholarship is to first, thank the University of Florida for providing to me the educational basis for my life's work in landscape architecture, especially encouraged and fostered by a wonderful mentor, Professor Howard R. Sebold, the founding chair of Landscape Architecture at the University of Florida," Baker stated. "In addition, the opportunity to assist undergraduate landscape architecture students in achieving their future careers is paramount in my goals, as is my hope to also encourage other landscape architects to support, in their own way, this exceptional educational program at the University of Florida!"
Baker started attending UF in 1960 and graduated in 1964 with a bachelor's degree in landscape architecture. He joined the Air Force almost immediately after graduation and was in active duty for four and a half years, serving one of those years in Vietnam.
He went into the reserves about a year after his time in Vietnam. His last seven years of military service were spent working at the headquarters of the Air Force in the Pentagon. After that, he fully retired from the Air Force.
During his years in the reserves, Baker also had a private practice, Wallis Baker Associates, with offices in Winter Park and Vero Beach. His business partner, Tom Wallis, was a UF architecture alum, further cementing his tie to the university.
He would come back to UF from time to time as a visiting lecturer and to be a design critic in studios.
"I have had a long back and forth relationship with Florida over the years, which has been my pleasure," Baker said.
We are thankful Baker has decided to continue his relationship with this gift to help today's students. The great impact he has had on our college will continue to grow in the years to come thanks to the students his gift will help in the future.