By: Kyle Niblett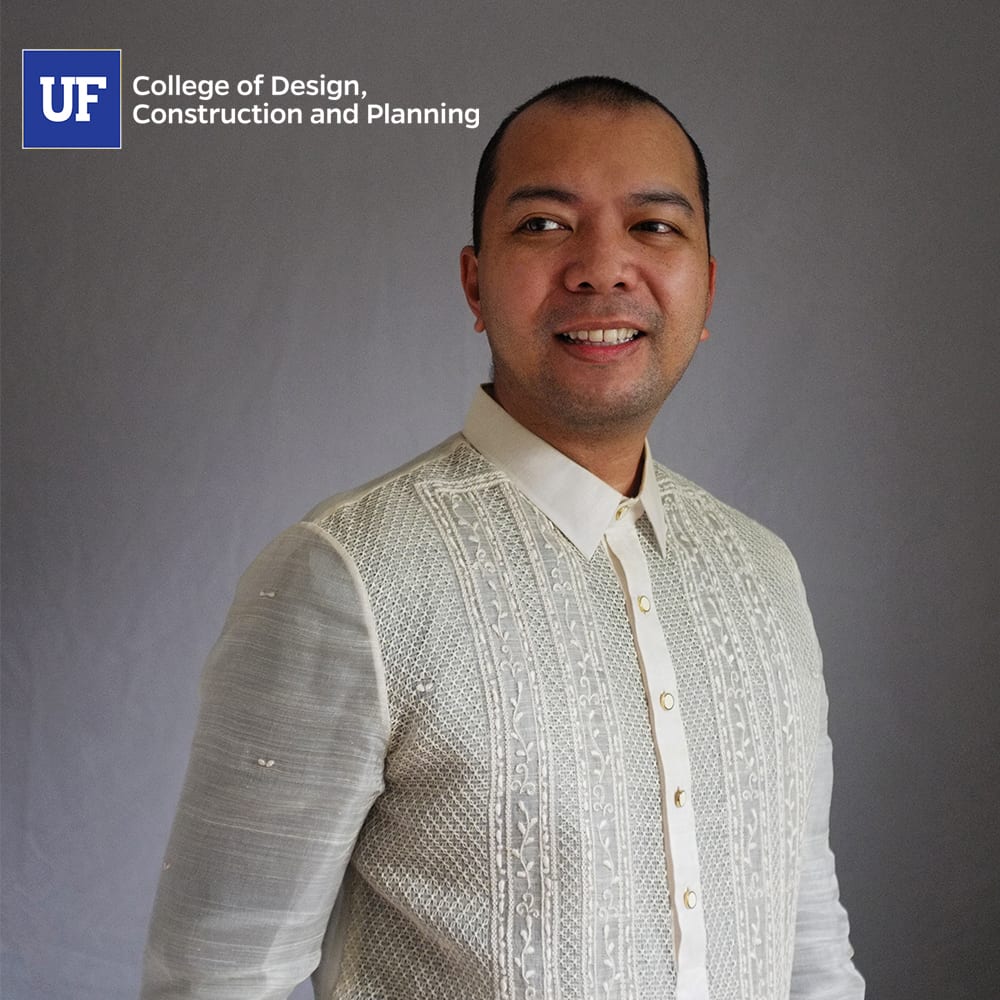 University of Florida College of Design, Construction and Planning student Adrian Perez Del Monte and Associate Dean Margaret Portillo were presented with the 2021 Award of Excellence for Best Student Presentation, the Interior Design Educators Council announced recently. Perez Del Monte is a Fulbright Scholar and Ph.D. Candidate with a concentration in interior design whose research interests include design acculturation, vernacular architecture and spatial and behavioral mapping.
"I am earnestly grateful for the recognition," said Perez Del Monte, who along with Portillo, engaged with the research team in developing the study, collecting the data and analyzing results that they both presented at the IDEC national conference. "In this day and age, it is easy to believe that your work can quickly go unnoticed. Getting recognized during this extraordinary time is incredibly encouraging. I am elated and will continue to develop the skills needed as I continue my personal and professional journey. As an international student, I am grateful for being seen and appreciated."
The presentation was entitled, "Public & Private, I & We Space: Exploring a Typology of University Library Spaces." Perez Del Monte and Portillo shared with IDEC their research on ways a university library can evolve its form, space and practice while simultaneously offering a safe oasis on the college campus. The timing of the study was fortuitous because it captured a period which featured a more heightened focus on the built environment. Their study revealed ways to increase student opportunities for choice and control in their library spaces, aimed to enhance focus, collaboration and even creativity.
"Adrian and I enjoyed presenting this project and the spirited discussion that ensued," Portillo said. "He has been an asset in every phase of the study and deserves much credit for this recognition."
During the past two years, Perez Del Monte has served as a graduate assistant on the project along with co-PIs Portillo, Associate Professor of Interior Design Jason Meneely, a team of four science library faculty and administrators responsible for assessment and the user experience in the Marston Science Library and UF library system.
"This would not be possible without the support and encouragement of our research team," Perez Del Monte said. "I have the most profound respect and admiration for their tenacity and leadership."
The mission of IDEC is the advancement of interior design education, scholarship and service. IDEC aims to support professional interior design educators at each stage of their career while providing interior design students the resources needed for educational and professional development.