By: Kyle Niblett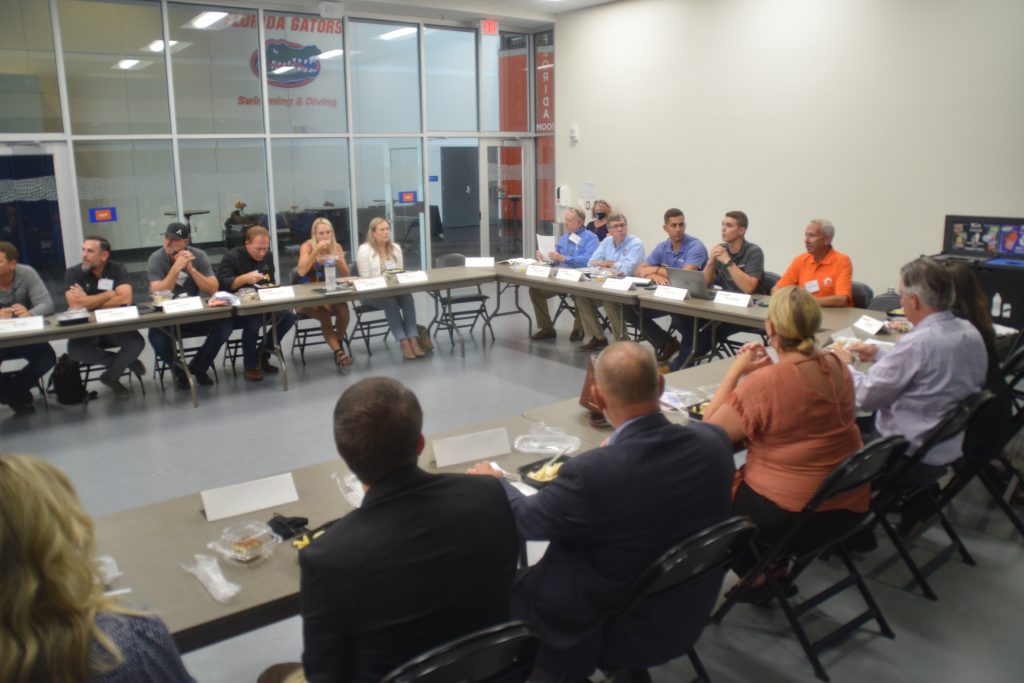 A dozen residential building companies made up of mostly University of Florida graduates convened inside the Stephen C. O'Connell Center Tuesday afternoon for the inaugural Residential Building Summit. The event, held on the eve of the annual M.E. Rinker, Sr. School of Construction Management Career Fair, was designed to encourage students to pursue a career in the residential construction industry.
"For the past 30 years, this problem has not changed," Rinker Director Robert F. Cox said. "I do believe there is a nucleus of students who are passionate about residential construction. The percentage of interested students follows the market, so I would encourage all of you to educate the future of the industry on how the market always comes back. This is a lifelong career you can be very successful at."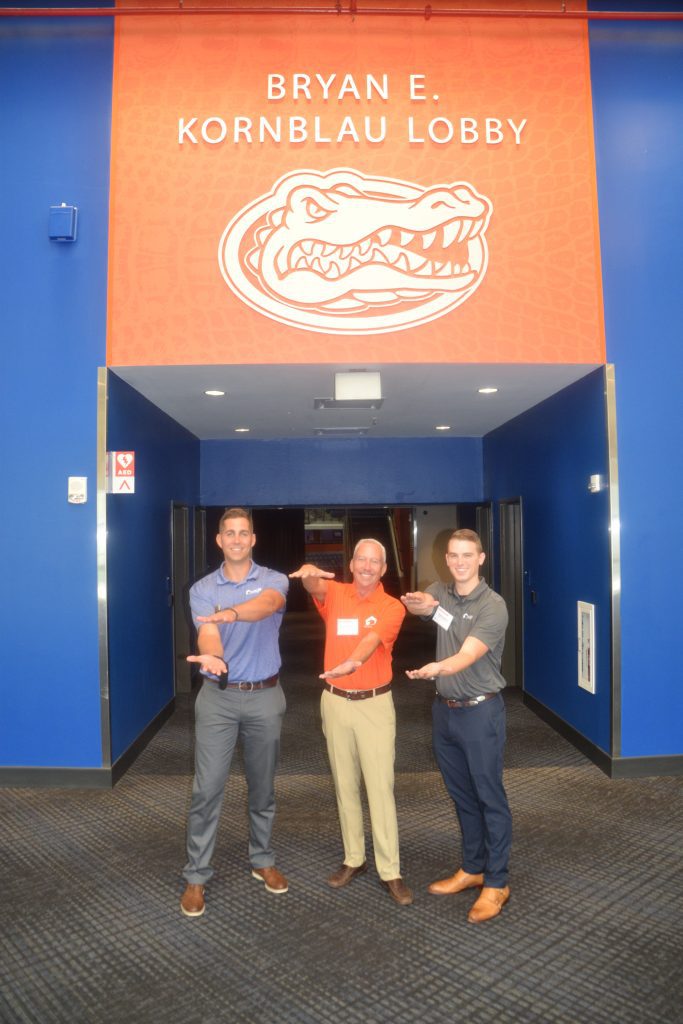 Led by Rinker Instructional Assistant Professor Mark Russell, the school currently provides a residential track with an emphasis on residential construction. With around 100 students, including eight graduating this fall, the students take seven credits of real estate and housing courses and are actively involved in the National Association of Home Builders Club. The group is the 2013 Recipient of National Housing Endowment HELP Grant and organizes student field trips to production sites and guest lectures.
"People do not realize how many different directions you can go with residential construction or what it is even about," said Madi Joyner, who graduated last May from Rinker School but now works for Joyner Construction. "Being able to project the success in this industry that in classes is so important so they know the opportunities that exist to better their future."
Whether it is land acquisition, purchasing or urban planning, the general consensus was in today's construction climate, the residential sector had the most room for growth among students coming through Rinker.
"I have always attempted to recruit students from the University of Florida," said Rinker graduate Bryan Kornblau, who is chairman and principal of Markel/Eagle Partners. "We are here today to talk about how we can engage more with UF's construction management students. Residential building is a great and impactful path."
Daniel Kennerly of Alair Homes Orlando summed up the opportunity best in his closing statement.
"The opportunity in commercial construction is a very long, tiring road if you want to open your own business. In residential construction, you can be an entrepreneur in a short amount of time and own your own successful business if you know what you're doing."