Congratulations to the following recipients who were recognized during the 2016 International Education Week Reception and International Awards Ceremony: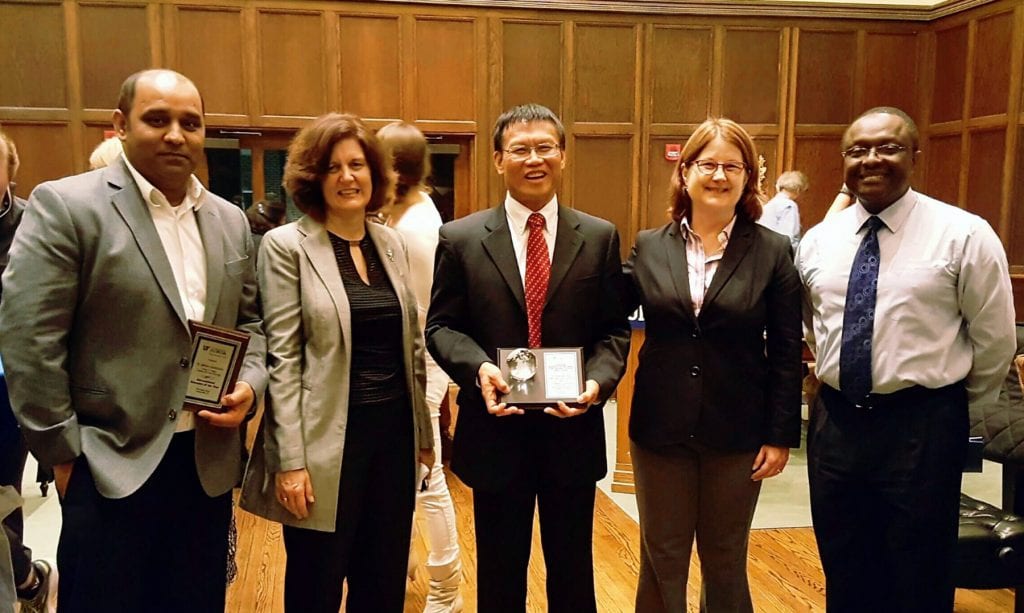 ---
During this year's International Education Week, a workshop was held titled "Expectations for a Successful Student/Advisor Relationship Workshop." The workshop was designed for students, faculty, and staff who have questions or concerns about the complexities of developing a healthy, professional relationship between an advisee and advisor, with an international perspective.
The workshop was divided into two parts. The first part was a student perspective, where graduate students from various disciplines across campus shared their thoughts.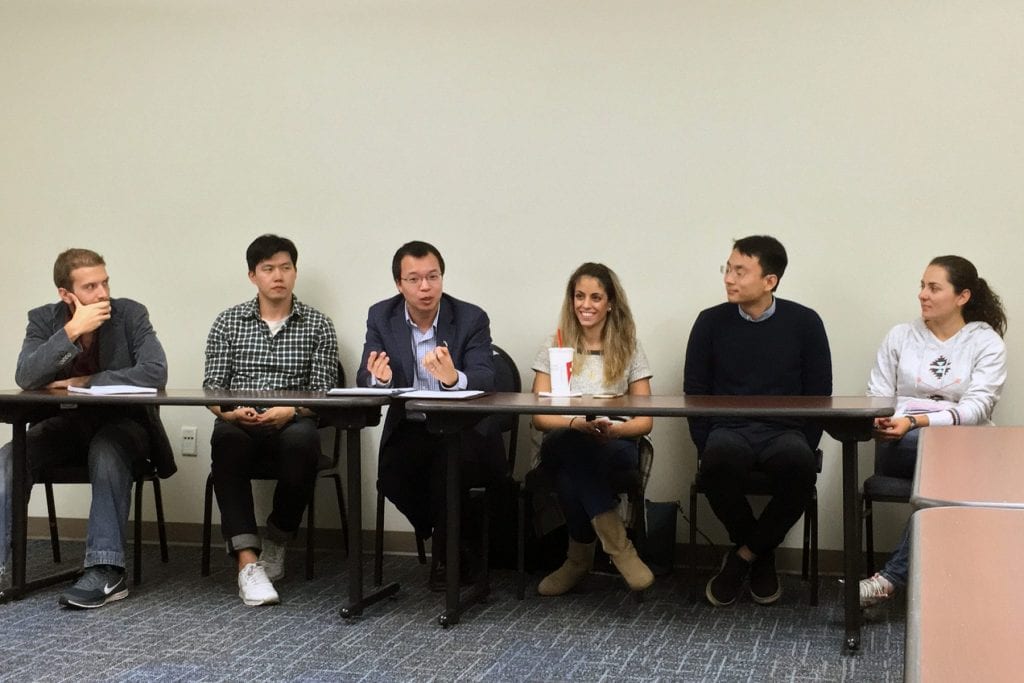 The student panel included:
Michael Kung, Moderator, Director of Global Education
Jude Massanat, Ph.D. student in Biomedical Sciences
Lan Hoang-Minh, postdoc in Nueroscience
Kyon Park, Ph.D. student in Applied Physiology and Kinesiology
Andresa Freits, Ph.D. student Soil and Water Sciences
Sergio Marconi, Ph.D. student Interdisciplinary Ecology
Yong Shen, Ph.D. student in Genetics and Genomics
The second part was a faculty panel, comprised of faculty who have worked successfully with international students over the years.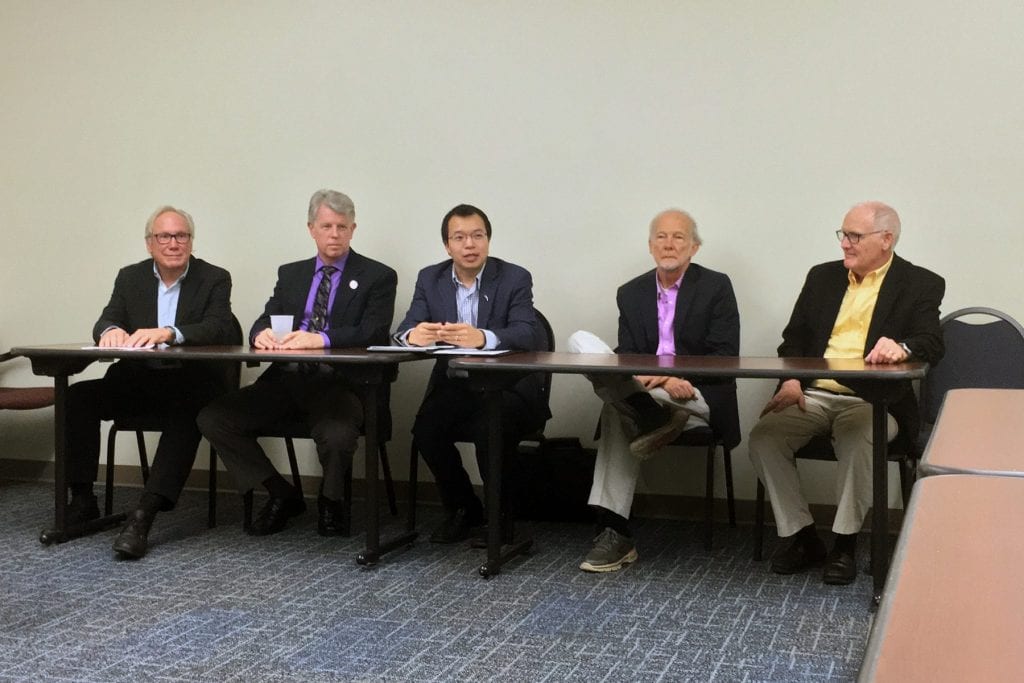 The faculty panel included:
Michael Kung, Moderator, Director of Global Education
Wesley Bolch, Associate Dean for Academic Affairs and Professor of Biomedical Engineering and Medical Physics at the Herbert Wertheim College of Engineering
Willie Harris, Professor in Soil and Water Sciences
Thomas Rowe, Associate Dean for Graduate Education and Associate Professor in Pharmacology & Therapeutics in the College of Medicine
Thomas Clanton, Professor and Chair of Applied Physiology and Kinesiology
---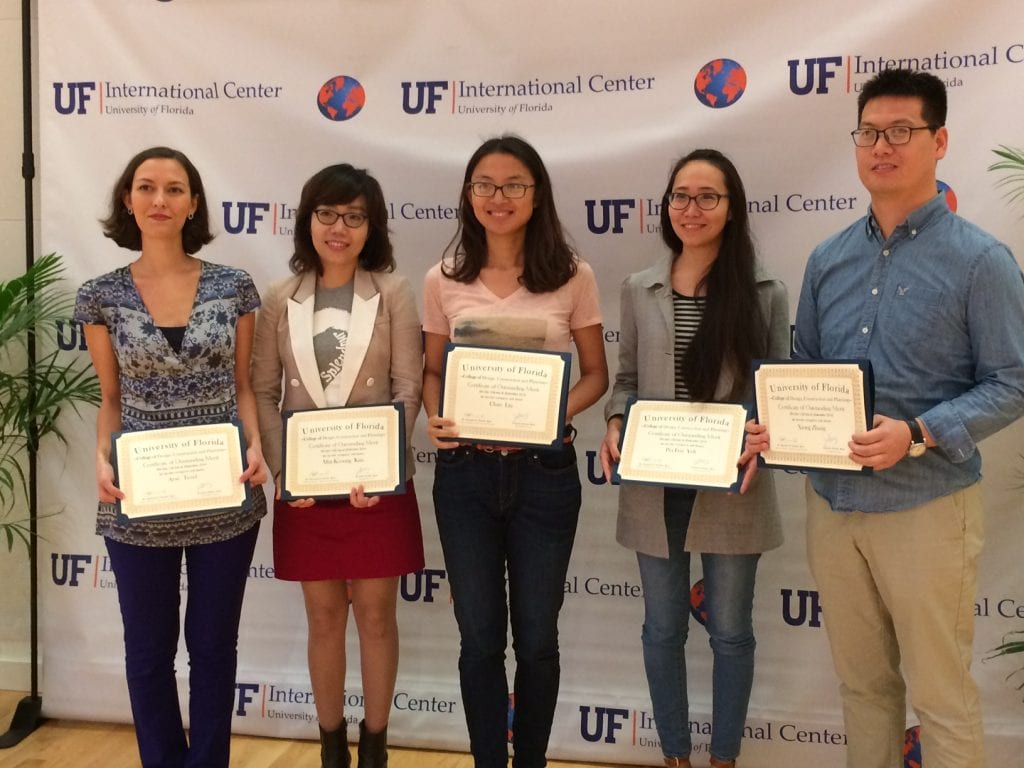 At the 22nd Annual Outstanding International Student Awards Ceremony, five students from the College of Design, Construction and Planning were recognized. Pictured from left to right: Ayse Tezel, Min-Kyoung Kim, Chao Liu, Pei Fen Yeh and Yuanxin Zhang.
---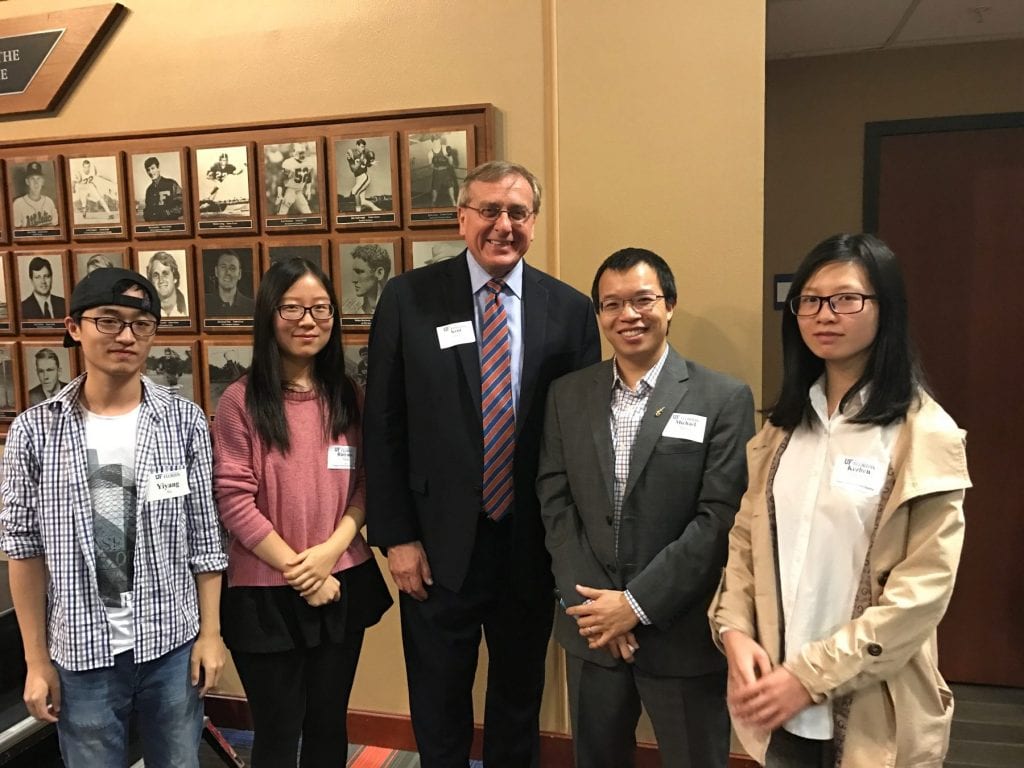 Yiyang Xu, URP student, Ruiyuan Yang, Arch-MSD student, and Kezhen Chen, Arch-MSD student, stand with Michael Kung, Director of Global Education and UF President Kent Fuchs during the President's Incoming International Students Welcome Reception.