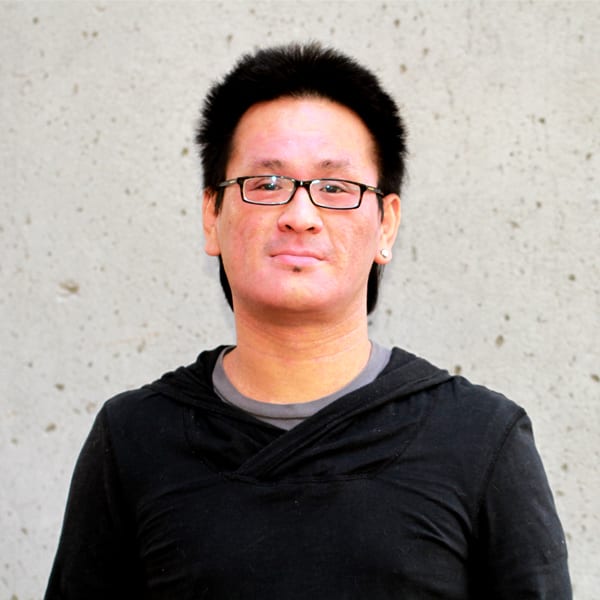 Lee-Su Huang is a designer, educator, and researcher specializing in digital fabrication, parametric design, kinetic architecture, and interactive installations. Lee-Su received his Bachelor of Architecture from Feng-Chia University in Taiwan in 2003 and practiced in Taiwan with various firms before attaining his Master in Architecture degree from Harvard University's Graduate School of Design in 2009. Afterwards, he worked for digitally innovative practices such as LASSA Architects in Seoul, Korea and Preston Scott Cohen Inc. in Cambridge, MA, specializing in complex geometry and digital fabrication.
As co-founder and principal of SHO Architecture, his research and practice centers on digital design and fabrication methodology, parametric design and computational optimization strategies, as well as kinetic/interactive architectural prototypes. His work has been published at conferences such as ACADIA (Association for Computer Aided Design in Architecture), NCBDS (National Conference on the Beginning Design Student), DCA (Design Communication Association), and ACSA (Association of Collegiate Schools of Architecture). His interactive installations and artwork have been exhibited at many venues such as the Milwaukee Museum of Art, the Ras Al Khaimah Fine Arts Festival in the United Arab Emirates, The Reed Gallery at University of Cincinnati, the Georgetown GLOW Light Art Exhibition in Washington, DC, the District Architecture Center, American Institute of Architects DC Chapter Headquarters in Washington, DC, and the Radcliffe Institute for Advanced Study at Harvard University, Cambridge, MA.
Lee-Su is currently Lecturer at the University of Florida's School of Architecture, teaching a variety of graduate and undergraduate level design studios, as well as foundation and advanced digital media / parametric modeling courses. He has also taught research seminars/studios on digital fabrication and adaptive kinetic architecture prototypes, and as Graduate Research Faculty served as committee member for upwards of 50 Master's Research Projects. He is the Director of the UF Architecture in East Asia study abroad program, which investigates landmark architectural projects and urban conditions in the contemporary Asian megacity. His YouTube Channel hosts more than a hundred digital media-related software tutorials, with upwards of 8,000 subscribers and 700,000 views.