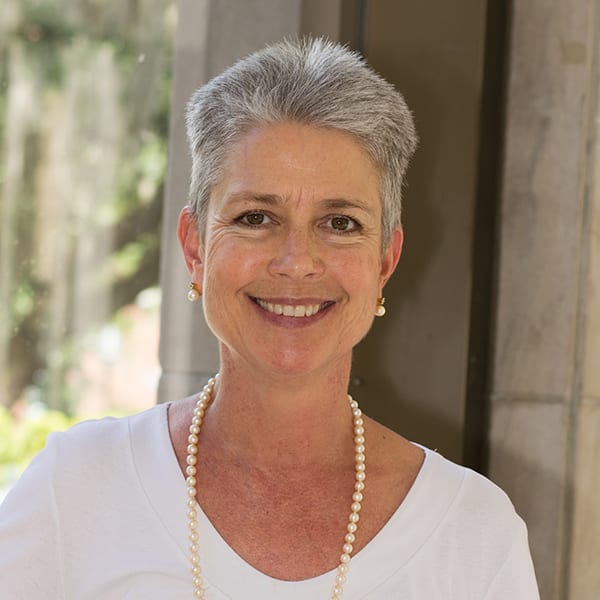 Maria C. "Tina" Gurucharri
Department of Landscape Architecture
Associate Professor // Undergraduate Coordinator
• MLA, Harvard University, Graduate School of Design, 1988
• BLA, University of Florida, 1978
In 1991, Professor Gurucharri joined the faculty at the University of Florida's Department of Landscape Architecture where she teaches lecture classes and design studios at the graduate and undergraduate level. During her 30-year tenure she served as Department Chair for over 12 years.
As Department Chair, Professor Gurucharri oversaw an accredited Bachelor of Landscape Architecture program, an accredited Master of Landscape Architecture, and a Ph.D. concentration in Landscape Architecture. She was also Co-Director of the School of Landscape Architecture & Planning (SLA&P), home to the Department of Urban and Regional Planning and the Department of Landscape Architecture.
Professor Gurucharri has conducted research in culture and nature-based tourism to promote conservation and sustainable economic development in Florida and Central America. She has championed the "scholarship of engagement" through the integration of teaching and research through service. She has disseminated this research through national and international publications and presentations.
Prior to joining UF, she was in public and private professional practice engaged in domestic and international planning and design projects for 12 years. She received her Bachelor of Landscape Architecture (BLA) from the University of Florida and her Master of Landscape Architecture (MLA) form Harvard's Graduate School of Design.