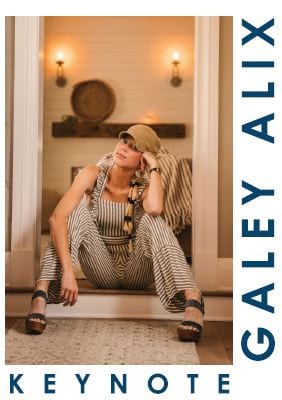 The 2021 Woman of Influence virtual event provided an opportunity for DCP students to interact with alumni and friends of the college who are leaders and entrepreneurs in architecture, construction management, interior design, landscape architecture, planning and sustainability.
The alumnae enjoyed the opportunity to engage with our students, mentor them and network with fellow leaders. In addition, our students were able to ask questions in an open, relaxed format..
This year's event took place on Tuesday, March 16, 2021.
2021 Women of Influence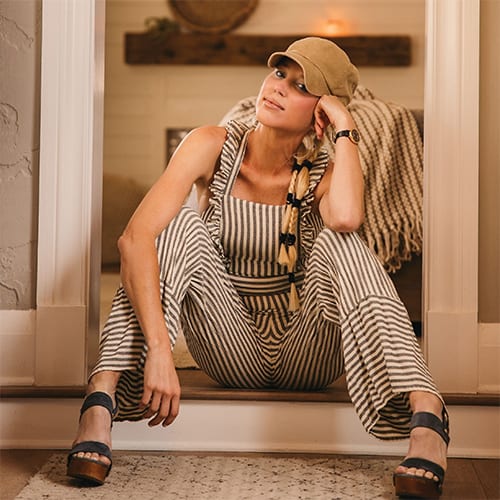 Galey Alix
Vice President, Goldman Sachs
Founder – CEO, Galey Alix Design
BSPR '07
Galey, a former University of Florida student-athlete, is a Wall Street Executive by day and a self-taught DIY Designer by weekend. In the last decade on Wall Street, since graduating from UF, Galey has raised over $4 Billion dollars in assets for her firm, Goldman Sachs. While she enjoys everything about that competitive world, it does not scratch the creative itch she's always had. This is what inspired her to start Galey Alix Design, a weekend side business where she surprises families with home makeovers in under 72 hours. In less than two years Galey has grown her design social media following @galeyalix from 900 followers to almost 4 Million, with over half a billion views on her project videos.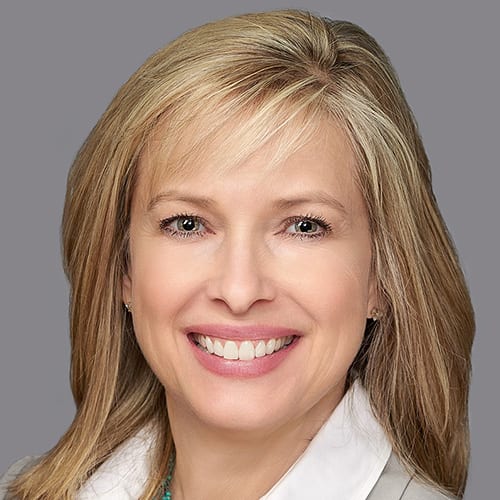 Stacey Barton
Vice President, Haskell
BSBC '91
Stacey leads the Federal Division and is responsible for profit and loss, operations, development of opportunities, engineering partnerships, and project execution. She oversees all ongoing projects, forecasts revenue, and develops the business plan. Prior to her current position, Stacey held several key positions at Haskell, such as assistant project manager, project manager, director of Construction, vice president of Construction, vice president of Operations, and chief of staff to the COO. She has worked in multiple delivery groups and markets executing a broad spectrum of project types, including federal, schools, hospitals, commercial office buildings, water/wastewater facilities, student housing, ports & harbors, and food & beverage facilities (EPC).
Stacey is a University of Florida graduate with a Bachelor of Science degree in Building Construction. Stacey is active in civic and professional organizations, including the Executive Advisory Board for the University of Florida's Construction Management school, University of Florida's Women's Forum, board member of First Coast Chapter Associated Builders and Contractors, Children's International Summer Village, and holds a Florida General Contractors License.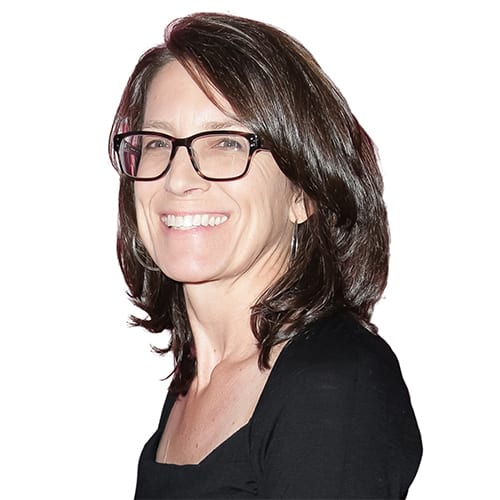 Angela Brooks, FAIA, LEEDTM Accredited Professional, BD+C, ENV SP
Principal, Brooks + Scarpa
BDES '87
Angie is a recognized leader in the field of environmental and social-equity design and is responsible for her firm's development in the area of housing and policy, leading sustainable initiatives and overall design staff management.
Angie believes that it is not enough to create great buildings and has worked to create complete neighborhoods- she co-founded a non-profit called Livable Places to promote good policy, density and livable communities, lectures extensively on these topics and was 2018 Chair of the National AIA's Committee on the Environment (COTE), developing programs and advocating for policy changes at the Federal level-promoting design that achieves high levels of performance.
Ms. Brook's firm BROOKS + SCARPA has received over fifty major design awards including five AIA COTE 'Top Ten Green Building' Awards. In 2009 Ms. Brooks received the National American Institute of Architects 'Young Architect' Award and in 2010 she received the USA Network 'Character Approved' Award for her innovative work in the field of architecture and her firm was awarded the National and State Architecture Firm Award from the American Institute of Architects. In 2014, her firm was awarded the Smithsonian Cooper-Hewitt National Design Award in Architecture.
In 2020 Angie received the AIA National and Local Citizen Architect Award and the AIA State of California Maybeck Award for exemplary achievement in architectural design and 'a different kind of legacy' as an advocate for issues that move beyond buildings.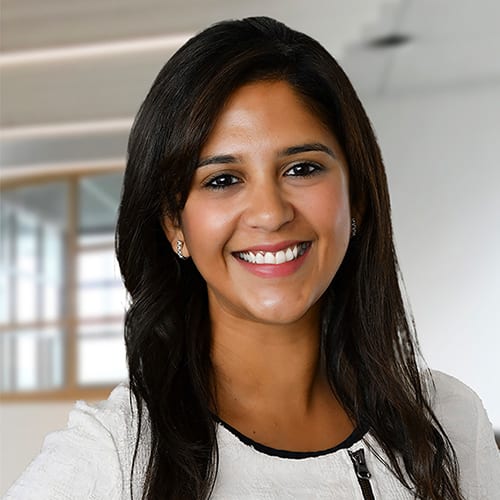 Ekta Desai, AIA
Partner, SchenkelShultz
BDES '08
Ekta is a UF DCP alumni who graduated from the University of Florida with a Bachelor's degree in Design in 2008. She received her Master's degree in Architecture from Washington University in St. Louis with the AIA Henry Adams Gold Medal in 2010.
She first joined SchenkelShultz in the summer of 2006 as an architectural intern and while still an undergraduate student at UF. After graduation, she sowed and cultivated her creative roots for eight years while working for international design firms in New York City and Mexico City. She rejoined the firm in 2018. As Partner and Design Lead, she is responsible for leading SchenkelShultz design process and product to enrich our portfolio. The promotion is part of the firm's effort to build and grow their legacy markets, clients and locations, with a renewed focus on design excellence and to unite our close-knit team of creatives who can influence our community in meaningful, conscious and sustainable ways.
Ekta brings 15 years of local, national, and international experience. She has always enjoyed working closely with her colleagues, learning from others, and developing her ability to empower and enhance experiences through design. Desai believes that by drawing from personal and unique perspectives, architects can create physical and emotionally connected spaces.
In an increasingly interconnected world, SchenkelShultz Architecture leverages the diverse ideas of the team to offer clients local insights and broad perspectives to create customized design solutions that are focused. The vision of the firm is to "inspire our community though impactful design" where we, as designers of all kinds, offer smart solutions that are reflective of our clients' goals as well as their individual stories. She also has the distinct honor of receiving the Design Excellence Award from the Public Design Commission of NYC for her work on the Taxi and Limousine Commission of NYC and has served as an Academic Juror at Parsons School of Design in NYC.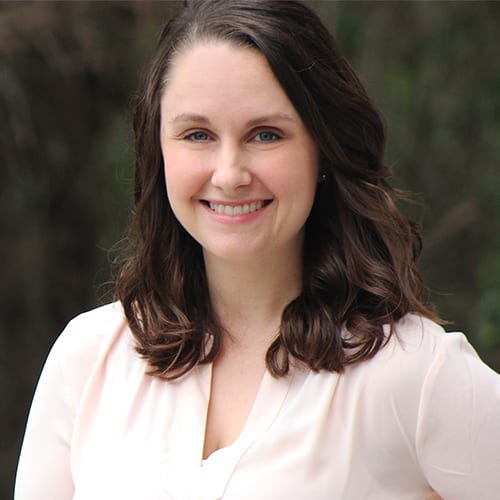 Laurie F. Hall, PLA, ASLA
Director, CHW Professional Consultants
BLAE '09
Laurie is the Director of Landscape Architecture for CHW Professional Consultants in Alachua, Florida, where over the last 15 years she has been involved in a wide range of commercial, multi-family residential, community planning, and campus projects throughout the Southern U.S. Laurie is experienced in providing site design, project management, public facilitation, construction documentation, and construction administration services.
Laurie is an active member of ASLA and has served on multiple local, state, and national boards including the ASLA Women in Landscape Architecture PPN leadership team.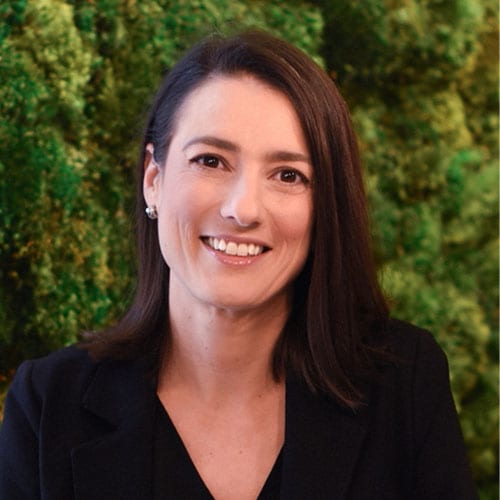 Pinar Harris, AIA
Vice President – Principal, SB Architects
MARCH '03
Pinar is a registered architect with 18 years of design experience in urban mixed-use, high-end hospitality; hotels and resorts and multi-family residential projects Her synergetic approach to the design process has helped Pinar establish herself as a leader at SB Architects. Her skill set includes technical proficiency, conceptual project development skills, and a demonstrated strength in construction administration and project closeout. Her range of architectural skills is informed by her diverse background and international experience on a variety of project types.
She is a team leader on a number key high-rise urban mixed-use projects in Florida, including 100 Las Olas in Ft. Lauderdale and ONE St. Petersburg in St. Petersburg and currently, she is leading the project team for the St. Regis Longboat Key, a brand-new hotel and residential mixed-use project in Florida.
From China to the Bahamas, her portfolio spans the globe as she has helped the firm build strategic client relationships in developed and emerging regions. Harris is involved in all aspects of the design process, responsible for managing the design documentation phases of multiple projects through to the construction phases, where she works closely with engineers on all technical aspects. She impressively leads a full team of architects on each project.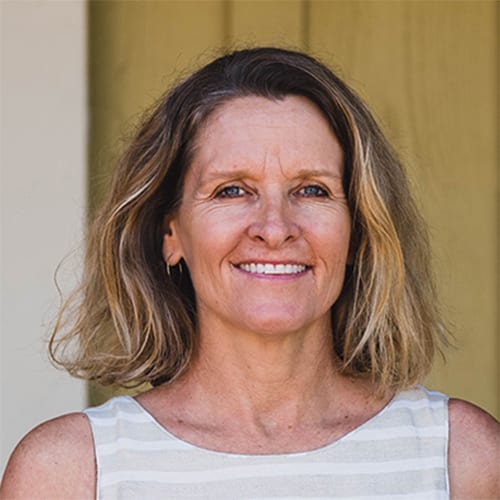 Christina Hite, PLA, LEED-AP
CEO – President, Dix.Hite + Partners
MLARC '13
As President of Dix.Hite + Partners, Chris provides visionary leadership to an established and growing practice. Dix.Hite + Partners is a model of diversity and empowerment and the firm's work celebrates the unique characteristics of a place's social and geographical context.
Chris leads by example through impactful holistic design, practice leadership that showcases empowerment and diversity, academic leadership that elevates landscape architecture, and by community service that places the landscape architect in a leadership role.
Chris received her Bachelor of Landscape Architecture from the University of Georgia and her Master of Landscape Architecture from the University of Florida. Her thesis work at UF evaluated the effectiveness of community engagement strategies in developing regions of Southeast Asia.
Chris continue to support the mission of the program for the School of Landscape Architecture and Planning at the University of Florida, where she taught as an adjunct professor and is active in select studios and serve on the Advisory Council.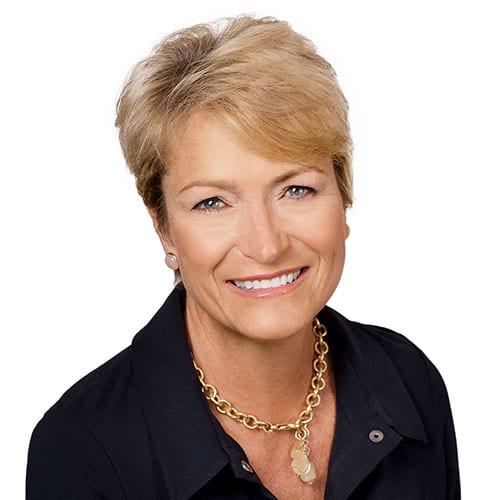 Nancy Juneau
CEO, Juneau Construction Company
Nancy, along with her husband Les, founded Juneau Construction Company in 1997. Since opening its doors 24 years ago, Juneau has become the top woman-owned general contractor in the Southeast, and the 2nd largest woman-owned firm, of any type, in Georgia. Juneau is also ranked among the 2020 Top General Contractors in Georgia and South Florida by the Atlanta Business Chronicle and South Florida Business Journal.
Juneau has grown to almost $300 million in annual revenues and over 175 employees with offices in Atlanta, Miami and Tampa. Juneau performs as Construction Managers, Design-Builders and General Contractors on public and private projects across the Southeast. Core markets include Commercial Office, Higher Education, Hospitality, Mixed-Use, Multi-Family, Senior Living, and Student Housing.
Passionate about giving back to the community, Nancy serves on numerous organizations and boards. Nancy is serving a four-year term as a University of Georgia Foundation, Board of Trustee, giving back to her Alma Mater. She is also a member of the Board of Councilors for The Carter Center, an organization focused on "Waging Peace. Fighting Disease. Building Hope" founded by President Jimmy Carter. In 2018, Nancy was named one of Atlanta's Most Admired CEO's by the Atlanta Business Chronicle and was recognized by March of Dimes with a Women of Distinction Award for her extensive contributions to the local community.
Juneau is the past Chairman of the Board of Associated Builders and Contractors of Georgia and she also serves on the Georgia Independent College Association Board and Executive Committee. Nancy recently joined the UF Rinker School of Construction Management's Industry Advisory Board. Additionally, Nancy enjoys speaking on panels, at conferences and to local businesses including events for the UF College of Design, Construction and Planning, Clemson Construction Industry Symposium, UGA Terry Business School, NAWIC and ENR's Groundbreaking Women in Construction Conference. Nancy also enjoys mentoring women in a variety of industries to help them grow both personally and professionally.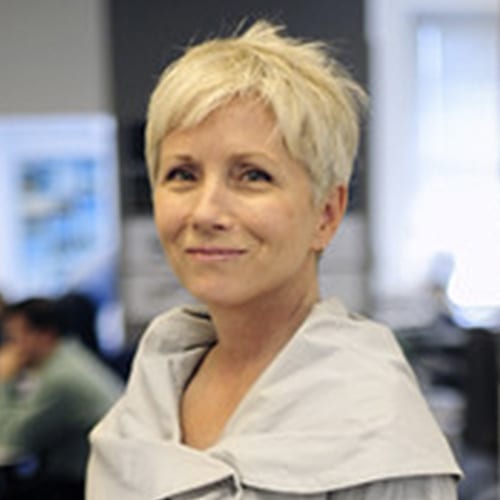 Cat Lindsay
Owner, Lindsay Newman Architecture and Design
BDES '86
Cat is an owner/principal of Lindsay Newman where she partners with John Newman in leading the Lindsay Newman team to design exceptional corporate, residential, and cultural projects including the Liberty National Clubhouse, Guest House, Snack Shop Building and Teaching Performance Center. The firm also completed a private art gallery for Henry Kravis, the offices for Boston Properties, JLL Partners and Dune Real Estate Partners. Residential projects include the Long Island home of hockey star, Pat LaFontaine.
Cat was recently the Head of Workplace and Design Global Real Estate for HBO, Turner, CNN and Warner Brothers. Her responsibilities included leading the research, design, implementation, and construction of firm-wide workplace strategies for the new Warner Media headquarters at Hudson Yards building consensus with the key stakeholders in all divisions.
From 1998-2002, she was the Design Director at Gensler and was also with Skidmore Owings & Merrill LLP (SOM) as an associate for 11 years.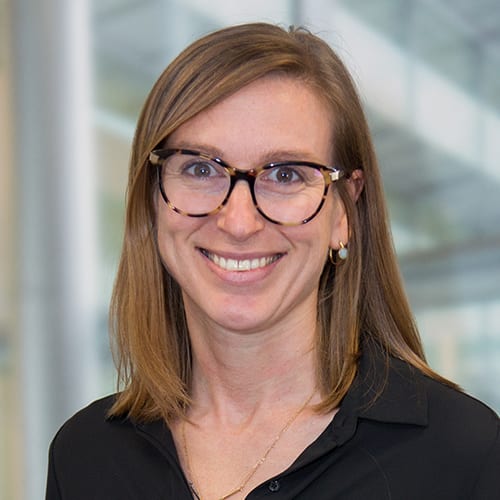 Erica Nelles, AIA, LEED-AP
Principal, Dewberry Architects
MARCH '05
Erica is a principal and business unit manager in Dewberry's architecture practice. She oversees a team of approximately 20 staff in Pasadena and Sacramento, California, who provide architectural design services for clients in the state/local and commercial markets. Erica joined the firm in 2017 and has more than 20 years of experience in studio operations, client management, project management, and design.
She earned her master's degree in architecture from the University of Florida and her bachelor's degree in bio-resource engineering from Rutgers University.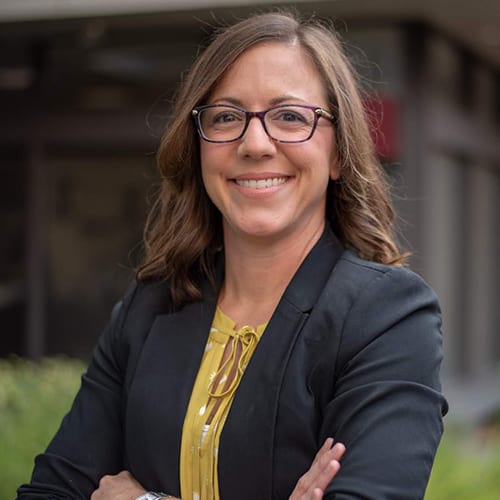 Kristy M. Walson, PE, LEED Fellow, BEMP
Senior Sustainability Consultant, TLC Engineering Solutions
Kristy is a mechanical engineer by trade who focuses on sustainable design as a Senior Sustainability Consultant at TLC Engineering Solutions. Kristy provides sustainability consulting, LEED and other sustainable rating system administration, energy modeling, and energy auditing on projects throughout the Southeastern US. In addition to her project duties at TLC, she has served in multiple roles over the years at the Central Florida Chapter of the US Green Building Council, sits on various advisory panels for the City of Orlando, and is currently the Chair of the University of Florida's Green Building Learning Collaborative. A graduate of Virginia Tech (BS) and the University of Michigan (MS), Kristy has extensive experience in Visual DOE, Equest, and IES VE-Pro energy modeling software and uses these tools to accurately model the life cycle costs of building systems and energy use.