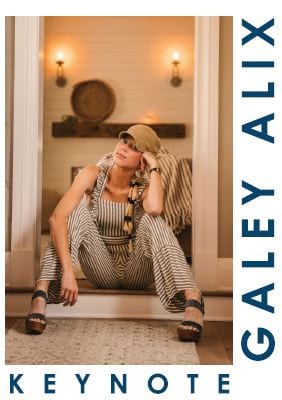 Join us in welcoming this year's Woman of Influence. This virtual event provides an opportunity for DCP students to interact with alumni and friends of the college who are leaders and entrepreneurs in architecture, construction management, interior design, landscape architecture, planning and sustainability.
The alumnae enjoy the opportunity to engage with our students, mentor them and network with fellow leaders. In addition, our students are able to ask questions in an open, relaxed format..
This year's event will be held on Tuesday, March 16, 2021.

AGENDA
1:00-1:15pm Welcome
1:15-2:15pm Keynote Speaker Galey Alix and Q&A – "One Woman, One Empire, One Post At A Time"
2:15-2:45pm Introduction of Distinguished Industry Professionals
2:45-3:00pm Breakout Discussion #1
3:00-3:15pm Breakout Discussion #2
3:15-3:30pm Breakout Discussion #3
3:30-4:00pm Wrap Up / Q&A

Space is Limited
RSVP is Required by March 10, 2021
Visit: https://bit.ly/3dheCsj
Zoom access will be provided with confirmation on March 11.