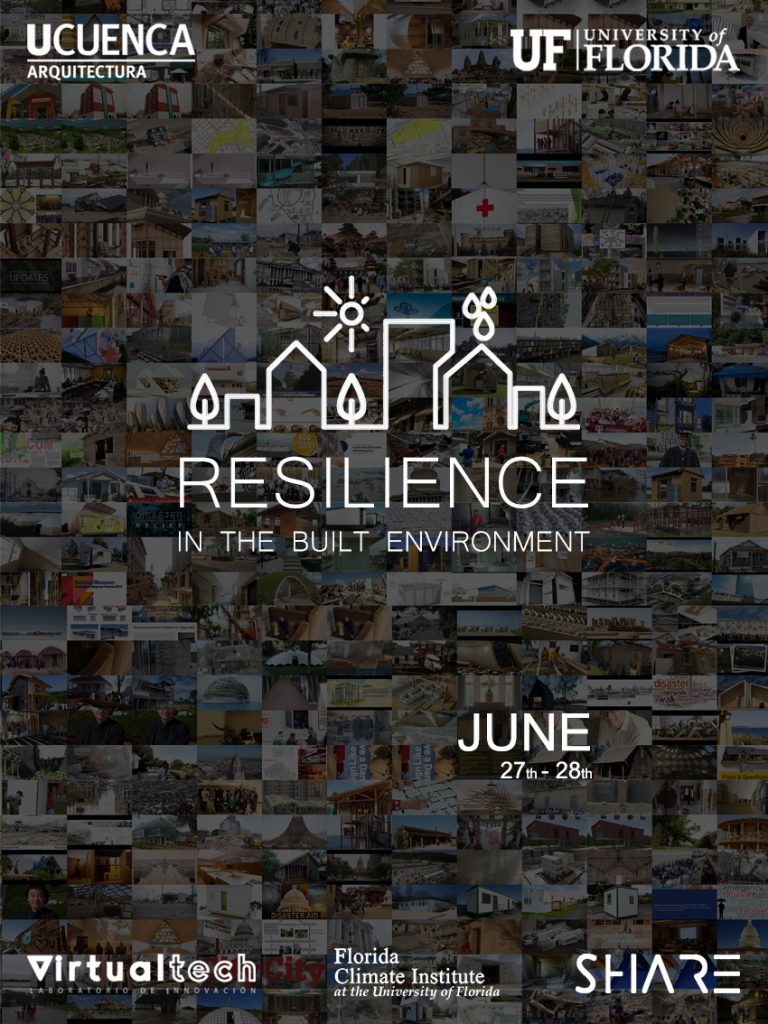 Our own Karla Saldaña Ochoa is happy to extend an invitation to attend the conference Resilience in the Built Environment. The conference is jointly organized by DCP's SHARE Lab (https://lnkd.in/eG8XGcBQ) and the Universidad de Cuenca (Ecuador) Virtual Tech.
To attend online or participate in person, please register at https://lnkd.in/gMbyp7hW.
The conference aims to create a space to discuss the capacity of medium and small cities to face several sustainability challenges of the 21st century. Primarily, the conference aims to expose strategies to mitigate and adapt cities to climate change, tools and methods to deal with natural and artificial risks, and how to respond to the problems of weak urban planning and urban sprawl. The conference sessions will explore the multifaceted contribution of different knowledge and experiences in creative forms of resilience in the built environment in a multicultural dialogue. (In Spanish and in English)
DCP Speakers Include: Jeffrey Carney, Ravi Shankar Srinivasan, Karla Saldaña Ochoa, Andrea Galinski and Zifeng G.
We thank the sponsors: University of Florida International Center, Florida Climate Institute, Universidad de Cuenca, Facultad de Arquitectura y Urbanismo.