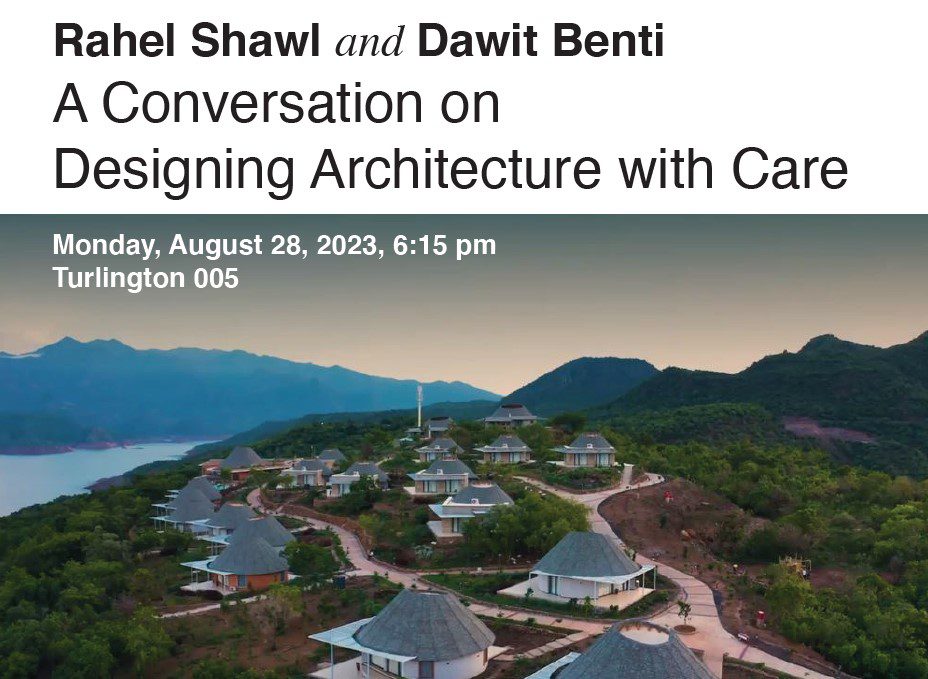 Addis Ababa-based architect Rahel Shawl is one of the leading designers in Ethiopia. She will discuss her recent project in Halala Kella in a conversation with Professor Dawit Benti of the Ethiopian Institute of Architecture, Building Construction, and City Design.
Rahel Shawl was born and educated in Ethiopia. She co-founded Abba Architects in 1992 and founded Raas Architects in 2004. She has designed and executed an extensive number of projects using both traditional and contemporary architectural approaches that are true to the environment and its users. She received the Aga Khan Award for Architecture in 2007 for her work as architect of record on the Royal Netherlands Embassy in Addis Ababa; the AEA best Architecture Piece Award in 2017 for her collaborative works on the South African Embassy in Addis Ababa; the Abyssinia Award for Social Engagement in the fields of Architecture and Engineering in 2017; the Loeb Fellowship at the Harvard Graduate School of Design in 2017; and various commendations of her work from the Association of Ethiopian Architects.
As an Ethiopian architect working in a complex ecosystem, Rahel Shawl advocates for architects to lead change in the construction sector, thereby assuring the health and wellbeing of communities. Through positive engagement and examples of her design works and social interests, she sustains an architecture firm based on the values of good practice and youth empowerment. Her practice incorporates design thinking where aspects of home, place and identity are all important. It engages young people to promote knowledge and advocate for equity in design practices.
Dawit Benti is a faculty member at the Ethiopian Institute of Architecture, Building Construction, and City Development (EiABC). Dawit is a professional architect with more than two decades of experience in architectural design, interior design, and project implementation with a focus on sustainable and localized solutions. His works include the design of media complexes, apartments, health care facilities, residences and hotels. He has taught architectural design in various universities for both undergraduate and graduate students, and he is now focusing on teaching contemporary architecture and theory of architecture at the graduate program at EiABC. He regularly writes and speaks about Ethiopian architecture and heritage buildings in Ethiopia. He also curates Ethiopian and African architecture and urbanism in various social media platforms. Currently he is a Ph.D. Candidate with a working title Modern Architecture of Addis Ababa in the 1960s: Socio-economic and political underpinnings.