Award of Excellence in Neighborhood Planning
The Florida Chapter of the American Planning Association recognized the project Neighborhoods As Community Assets.
Accepting the award at the Florida APA conference, from left, Laura Dedenbach, Gigi Simmons, and Kristin Larsen.
At the annual conference of the Florida Chapter of the American Planning Association in Sandestin, Florida, a team of URP faculty, students, and community partners received the Award of Excellence in Neighborhood Planning for the project, "Neighborhoods As Community Assets."
Neighborhoods As Community Assets was one of seven projects jointly funded by the inaugural UF-Gainesville Research Partnership. This project came about when UF Senior Vice President and COO Charlie Lane, as part of the University's Strategic Development Plan, announced a call for proposals to use the greater Gainesville city as a living laboratory to address real world community problems.
The aim of the Neighborhoods As Community Assets project was to design and test a new approach to neighborhood planning by directly collaborating with and empowering residents to create neighborhood narratives.
Neighborhood narratives are stories and themes that residents can collectively share with others that help to articulate a neighborhood's shared values and goals. By highlighting the people, places and things that define a community, the Neighborhoods As Community Assets project helps to preserve history and neighborhood identity.
Urban planning scholars have studied the existence and use of neighborhood narratives for decades, but this project was the first to design a participatory process with the aim of creating such narratives for resident empowerment.
Platted in 1884 by Dr. Watson Porter and his wife Olivia, the Porters neighborhood has a rich history. During a time in which it was highly unusual for African Americans to own land, Dr. Porter sold property in the area exclusively to Blacks.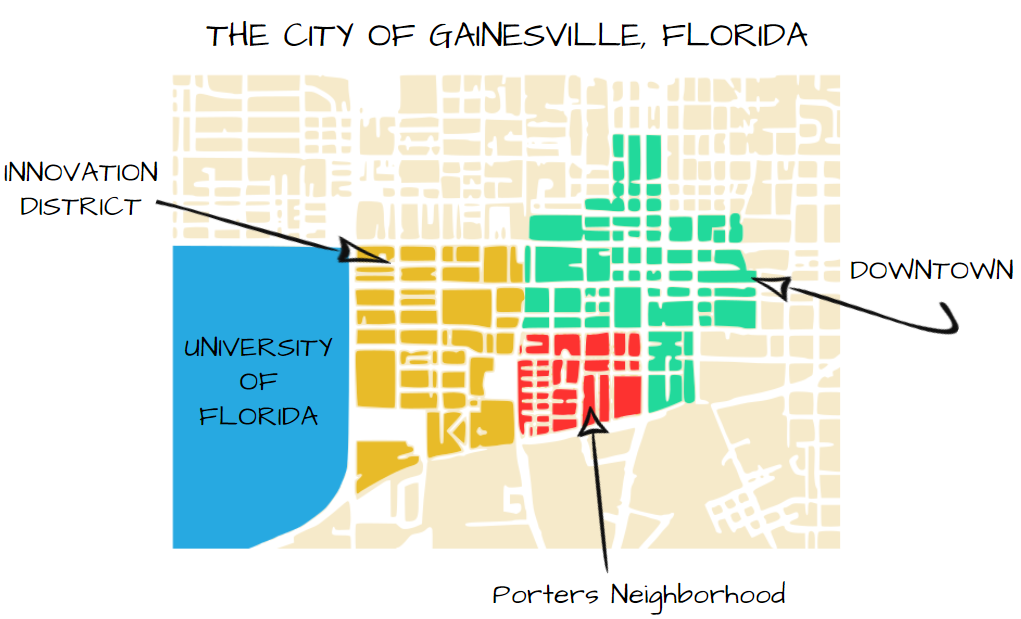 The tight-knit Porters Community has a rich history, and residents are bound together by a strong sense of place and multi-generational ties. Yet these strengths, or cultural and social assets for the entire city, are not widely known. Furthermore, they are being threatened by encroaching redevelopment spurred by growing interest in downtown and near-campus living. Similar situations are playing out across Gainesville, other college towns, and cities around the country.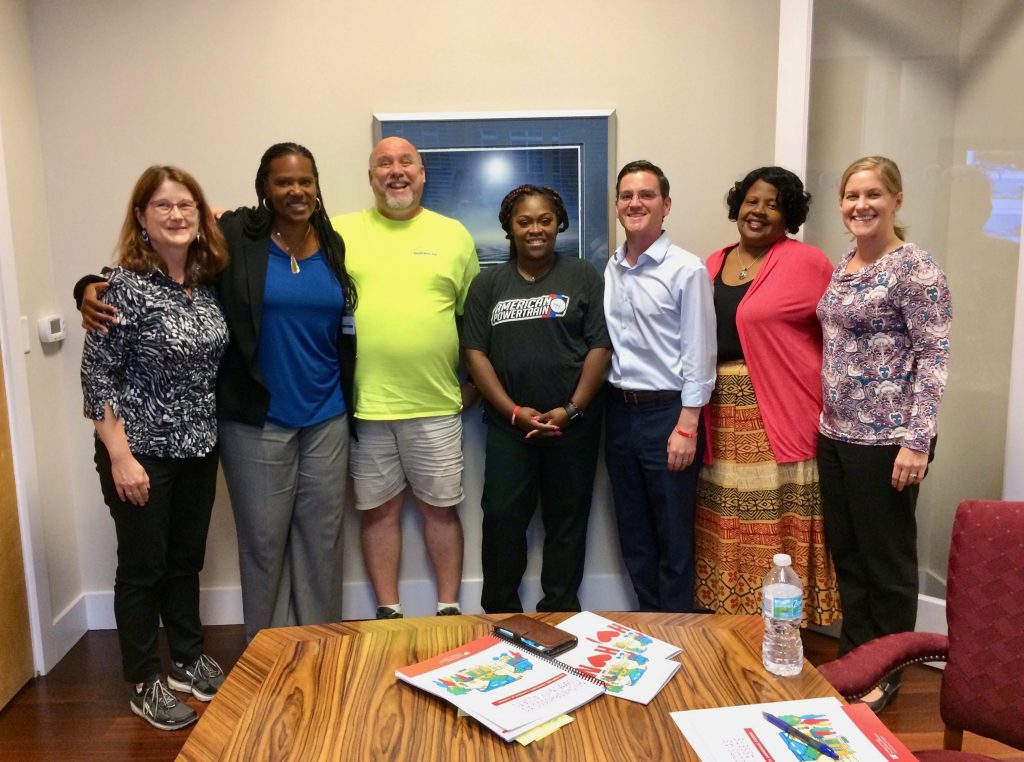 For this project, acting through the Florida Center for Innovative Communities, a team of five URP faculty and students – Dr. Kathryn Frank, Dr. Laura Dedenbach, Dr. Kristin Larsen, Dr. Tyeshia Redden, and Savana Wright, MURP – engaged Porters residents and stakeholders, especially a nine-member steering committee, in a 15-month process to establish a neighborhood narrative.
"We were able to come together and talk about our narrative and who we really are and what this community really means to the residents who live here," said Gigi Simmons, lifelong Porters resident, neighborhood leader, and Gainesville City Commissioner. She added,
It has been critical for us to have this relationship with the University of Florida. Now we have a better understanding of our neighborhood — the needs and concerns — and we can all work together to make sure we can happily coexist.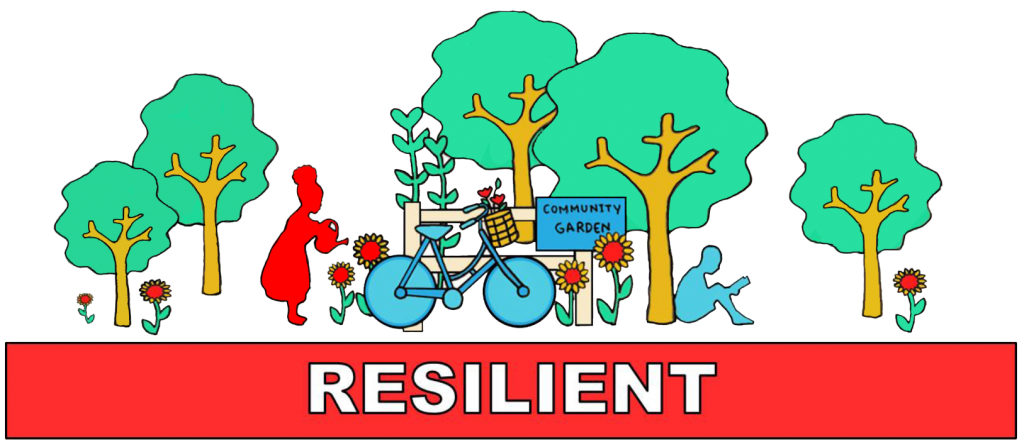 The Porters neighborhood narrative speaks to the past, present, and future. The resulting narrative consists of four themes, answering "Porters is _____________":
The narrative also included three overarching icons, which are incorporated into graphic designs: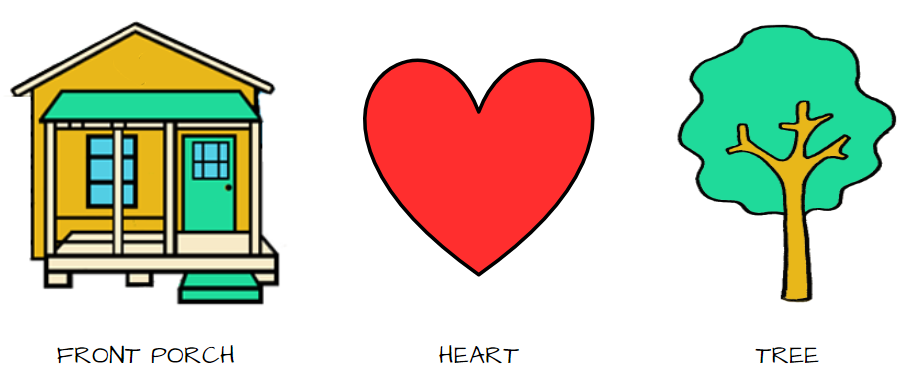 Steering committee member and Porters resident Angela Wright summed up the narrative as "Home is where the heart is."
Upon the project's conclusion, the steering committee selected promising strategies in keeping with the narrative, which they will further consider for neighborhood protection and revitalization, such as a neighborhood overlay district, alternative zoning, and participation in a community land trust. They have also been communicating more closely with key players in the area's redevelopment, especially the city's planning department, the community redevelopment agency, and the university.
The project produced a 174-page report focused on the project's purpose, methods, and results for the Porters neighborhood, its narrative, and future directions. A shorter 11-page summary report is also available.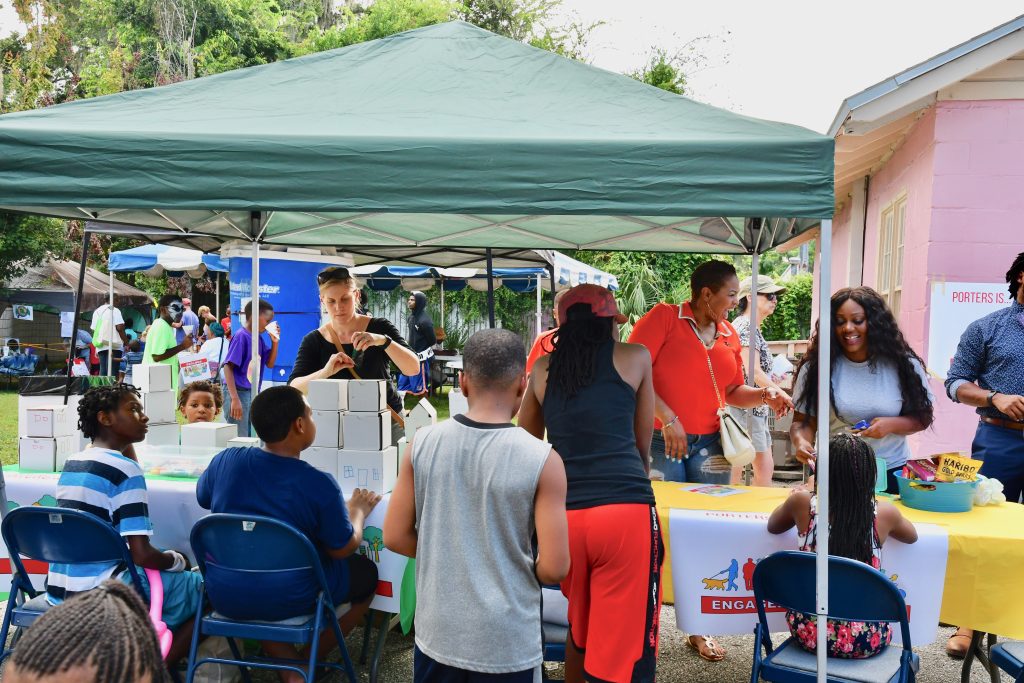 The project team shared the neighborhood narrative at the 7th Annual Porters Summer Block Party in 2018. Children and adults learned about the narrative through crafts and games representing each theme, and they received mementos bearing the narrative graphics. A special memento was Home, an original picture book that told the story of Porters through a conversation between a granddaughter and her grandparents.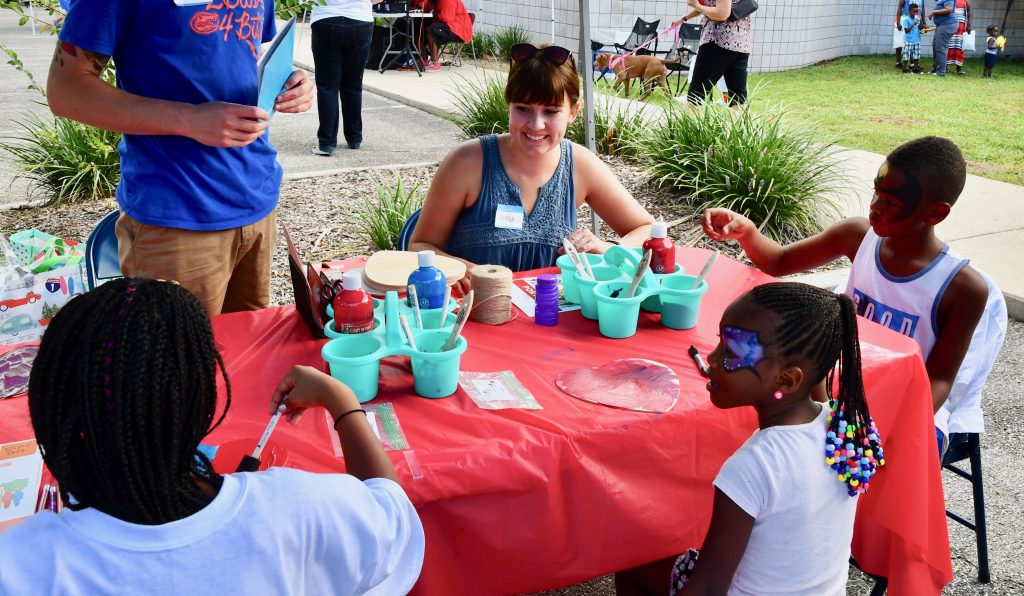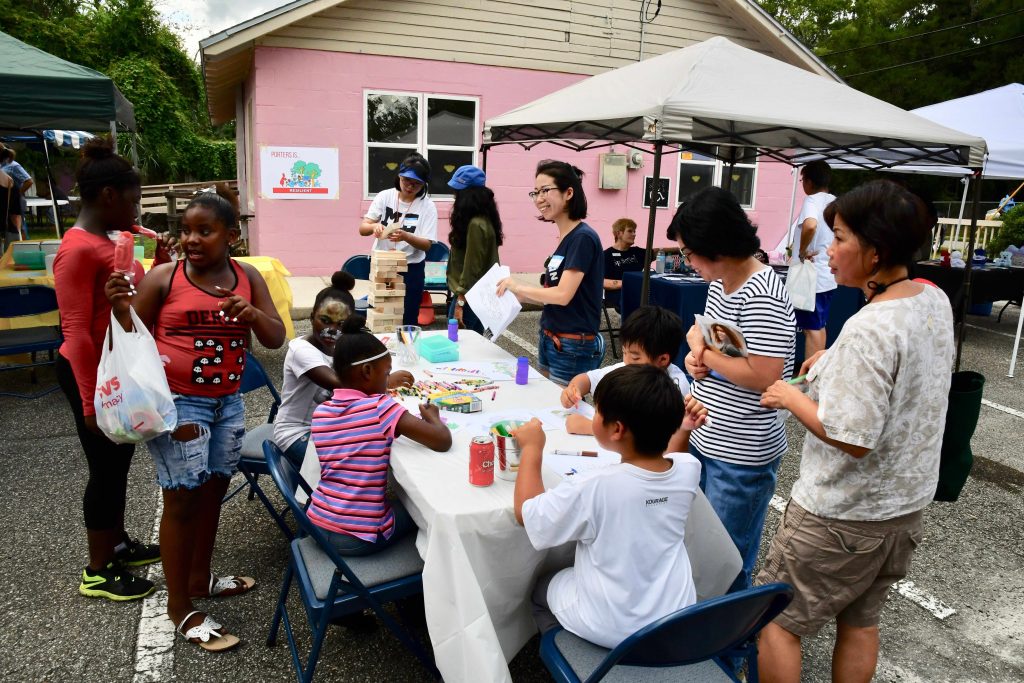 This work is extremely rewarding – it is exactly what planners do and demonstrates how academia and practice mutually inform each other and move the profession forward.
Based on the Porters project experience, the team identified several principles of a transferable "participatory neighborhood narrative" process that are essential and should be retained in any future application of the process with other neighborhoods. The project team should have expertise in community development, urban planning, and communications, and be trustworthy to facilitate a neighborhood-based participatory process. The project should establish a diverse resident and stakeholder based steering committee, and be flexible enough to change specific activities and timeframes based on the committee's input. At least some members of the project team and steering committee should be politically astute and well connected, in order to focus on empowerment and neighborhoods as community assets. If these principles are followed, the specific activities can vary and be scaled up or down as resources, interests, and opportunities permit.
"We're delighted that APA Florida honored our project, Neighborhoods As Community Assets," project lead Kathryn Frank concluded. "Our project represents a radical reorientation of neighborhood planning, because unlike traditional neighborhood planning, which expects neighborhoods to insert themselves into city planning, our project showed how to engage with neighborhoods on their terms, to find out who they are, what they want for the future, and what they need to make it happen. In this way, through 'participatory neighborhood narratives,' historically marginalized neighborhoods can become stronger, and cities can recognize the existing assets of these neighborhoods and make policies for their protection for everyone's benefit."