Dr. Steiner Presents in Indonesia
Dr. Ruth Steiner spent two weeks in Indonesia to deliver a keynote address at an international conference and give invited talks at three universities as part of a USAID initiative.
Dr. Steiner (front center) with students at Tanri Abeng University in Jakarta, Indonesia.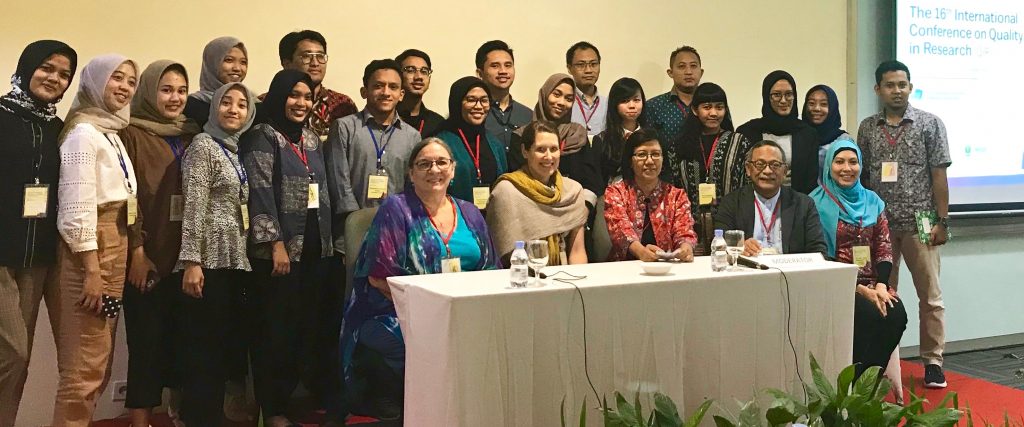 During the trip, Dr. Steiner gave presentations and met with the transportation engineering faculty at three universities in the Jakarta metropolitan area:
At Gunadarma University, she gave a public talk on "Incorporating Risks in Transportation Planning: Planning for Sustainability."
At Tanri Abeng University, she presented "The Challenges of Coordinating Transportation and Land Use: A Case Study of Florida." Dr. Steiner also met with a graduate from UF's Coastal Engineering Program, who is currently at Tanri Abeng University.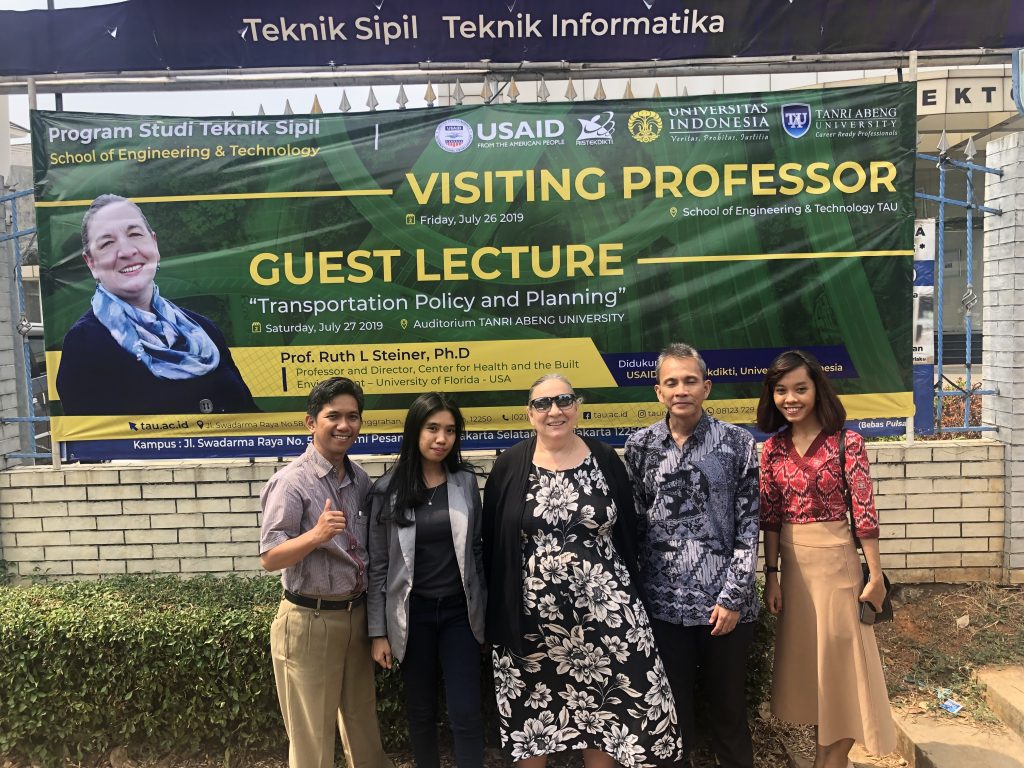 Last, at the University of Indonesia campus in Depok, she gave the public talk, "Planning for Risk in Transportation Planning in the Face of Climate Change." One of Dr. Steiner's former students at UF attended this presentation.
Also while at UI, she led an Academic Writing Short Course.