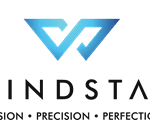 Website WINDSTAR HOMES
PASSION, PRECISION, PERFECTION
Windstar Homes is a luxury residential design-build firm operating throughout the West Coast of Florida for 25 years.  Prestigious projects with 90+ design awards, ranging from $2M to $10M +.  Design scopes of work include architecture, interiors, furniture space planning, structural, site, pool, and landscape.
Seeking an architectural draftsperson to prepare design documents from conceptual through construction document phase for new luxury residential construction.  This position is based in our office in Tampa, FL office and reports to the Sr Architectural Designer.
Responsibilities:
Collaborative, team approach.  Must be able to work with creative designers, construction & purchasing operations, and vendors.
Able to convert sketches into technical design documents.
Assist with permit packages.
Problem solving for construction-related details, streamlining of construction methods, new product applications, and general code compliance.
Develop construction plans for client contract package, permit submission, and field staff.
Ensure accuracy of construction plans with regards to the contract specifications.
May provide assistance for photo realistic renderings.
Participate in collaborative QC process; incorporate redline markup drawings.
Collaboratively develop details and elevations with purchasing & construction operations.
Integrate vendor design drawings as needed.
Coordinate with external engineers, plumbing, mechanical, electrical, and other design consultants during the design and construction phase of the project.
Create requested plot plans and do lot fit studies.
Participate in site visits, assist in field measurements, maintain revisions and as-built documents.
Review company-standard construction drawing sets and produce matching construction documents for assigned projects.
Other duties as assigned.
Qualifications:
High level of organization and attention to detail.
Ability to work well in a team environment.
Dexterity to prioritize and manage tasks against deadlines.
Motivated self-starter, takes initiative, applies strong work ethic.
Statics, Mechanics and Materials background preferred.
Ability to read and comprehend blue prints and other construction documents.
Advanced knowledge of AutoCAD, Revit (preferred), Sketchup.
Working knowledge of Rendering Software.
Experience with architectural, design, construction, or engineering firm.
2-5 years custom residential design (preferred).
Educational background focused on Architecture, Interior Design, Construction, Drafting, or Engineering required.