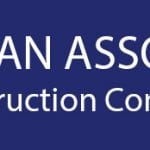 Website Varian Associates, P.A.
We are seeking a technical Project Manager/ Building Construction Consultant to join our growing team, providing outstanding customer service in the areas of building construction monitoring, condition assessment and pre-construction audits. We offer competitive salary and retirement benefits.
The responsibility of this position is to perform inspections of active construction sites, to confirm the building project is being completed in accordance with plans and schedule. The financial status of the project is confirmed by careful review of payment application documents, and interview of contractor personnel. Verbal and written communication skills are paramount, for the purpose of obtaining complete and accurate data, and compiling technical and financial recommendations for our clients in a clear, concise manner.
The time-critical services we provide in the building construction marketplace demand individuals that can work without constant oversight, know how to prioritize tasks while maintaining quality, use common-sense approaches to conflict resolution, and can manage their time effectively.
Team members most well suited to success in our fast-paced office environment are those with substantial experience managing multiple projects, in an entrepreneurial setting. The technical experience with building construction may have been gained in architecture, engineering or real estate development enterprises, where the candidate held primary responsibility for meeting schedules and goals of the clients, and mastered the knowledge base of commercial building construction techniques and practices in Florida or the southeast.
Requirements to apply for this position are at a minimum, professional degree in Architecture, Engineering, or Construction Management. Licensing as a General Contractor may substitute for this educational requirement for experienced candidates. In general, prior related work experience gained through an internship or full-time position is required.
Individuals coming to us from business organizations of sufficient size, where the interpersonal skills and mutual respect needed to work with a diverse team were developed and tested, will receive preference. The successful candidate will have a demonstrated work ethic, including the willingness to put in time necessary to master procedures and tasks unique to our business, without affecting productivity expected from seasoned as well as new team members.
Recognizing that in a medium size business with limited technical staff, accommodating peaks in workflow, covering colleagues scheduled and unexpected absences, and responding to other events that require flexibility in time commitment is an expected part of each employees responsibility.
Excellent written communication skills are necessary to generate our work product; drafting/design skills are less relevant for this position, and will not be considered as primary qualifications. However, a candidate's significant responsibility for producing and checking building contract documents would be a beneficial background component for the intensive pre-construction document review task involved in most of our projects. Construction cost estimating is likewise a relevant part of the successful candidates skill set, but this specialty must be augmented by the global qualities and characteristics described above. Familiarity with the Florida Building Code and federal/state building accessibility codes is a plus.
Occasional overnight travel may be required. The candidate should be comfortable with a substantial outdoors presence, along with navigating unimproved terrain, temporary structures and ladders as typically encountered on construction sites.
Individuals meeting the minimum requirements outlined in this posting may submit resumes (in pdf format) via response link above, along with a cover email including at least one reference name/contact who will be personally familiar with the candidate's experience and professional capabilities. Responses will be held in confidence.