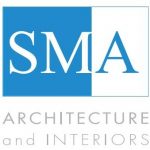 Website SMA architecture + interiors
improving the lives of our clients and community through design.
SMA is improving the lives of our clients and community through design.
The vast majority of our daily hours are spent at work pursuing our career and professional goals. Make that time count and be part of an enjoyable, collaborative, growth oriented, and positive work environment! SMA architecture + interiors is looking for top notch talent to join our team. If you think you can bring a complimentary set of capabilities, personality, and desire to contribute to our collective success, then review the role and teammate for which we are searching and determined to find described below and contact us today.
An Architectural Project Coordinator is responsible for design and production of architectural construction documents, under the supervision of a Manager/Architect, including design, set up and coordination of the documents using good Revit practices, based on standard architectural/engineering practices and applicable codes. Candidate shall have a minimum 3-8 years combined drafting (Revit) and design experience in an architectural/engineering office. This position is full-time in-office and requires proficiency in Revit, architecture/engineering, building construction, and basic knowledge of building codes. Basic knowledge of AutoCAD and Bluebeam is a plus. Skills in problem solving, prioritization, and attention to detail while working efficiently and accurately. Licensure not required.