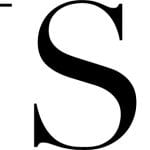 Website Reid & Miller, Inc., dba Busby Cabinets
Associate Designer
Busby Cabinets, recognized as one of Florida's finest luxury residential cabinetmaker and millwork companies, is looking for a dynamic and energetic inspiring Designer to join our Design Staff.
We are looking for someone who shares our love of turning our client's hopes, dreams, and needs for their home into a tangible part of their specific lifestyle. In this role, the right individual will work directly with our Director of Sales and Design, learning all there is to know aobut Busby design, and how we do business.
As part of the Associate Designer responsibilities, this role will assist the Director of Sales and Design in reimagining our existing Showrooms, as well as any new space that we might grow into and work as part of the team to implement new product and design elements into our systems and processes. Also, during the time spent in the Associate Designer role, time will be spent attending client meetings, visiting job sites, communicating with internal partners, learning design software, and expanding overall design skills. 
This position is based in our main office, located in Alachua, Florida. Periodic travel throughout Florida will be required (Naples, Tampa, Orlando), but travel will primarly be throughout North Central Florida and Jacksonville. the individual in this position will be expected to transition into a full time Designer once they have proven that they possess the necessary skills and experience. 
This position offers a competitive salary plus benefits that include 401k, Health Insurance, and PTO.
The successful candidate will have a passion for design, and a knowledge of interior kitchen and bath design principals as well as, a degree in design. Some experience in kitch and bath design will be an asset.