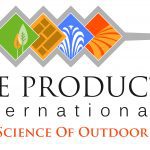 Website Outside Productions International
The art and science of outdoor living
Outside Productions, a Southwest Florida Landscape Architecture firm with over 21 years in business and a stellar reputation, seeks a truly exceptional designer to join our ALL-STAR team. We have recently doubled our office space, and are ready to take our firm to the next level. But we need YOUR help.
It's been a very good few years for Landscape Architecture, especially in Naples, a town synonymous with beautiful design and luxurious outdoor living. OPi has landed several notable projects in Southwest Florida, including a premiere luxury beachfront resort and an up-and-coming mixed use destination project. We routinely collaborate with the best-of-the-best architects, builders, and developers in the region, on a wide variety of well-rounded projects. We have a healthy waiting list of residential estate projects in the most exclusive neighborhoods around, any one of which most landscape architects would covet as a signature project.
Our culture is admittedly a bit unconventional for a thriving design firm. We work together, competing to be the best design firm, not as players but as one team. We're a ridiculously talented group, but one that gets along like family and has a lot of fun working together. We have an office-wide design charette almost every week to keep our skills sharp, monthly contests as an outlet for our competitive sides, and a Golden Retriever named Dakota who works alongside us a few days a week.
We currently have multiple openings; for an entry-level landscape designer; a Project Manager with 3-9 years of experience; and a Senior Project Manager with 10+ years of experience. Autocad experience is required. A degree in Landscape Architecture is strongly preferred. Florida plant knowledge is desired.
Please send a Cover Letter, Resume, and Samples of Work to Laura Cornell, Director of Design at lcornell@opidesign.net.