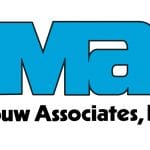 Website Mouw Associates, Inc.
General Contractor
Who We Are
Mouw Associates, Inc. was founded in 1956 by Armand Mouw and has to their credit six decades of "Building Excellence". From their main office in Delray Beach, Florida, they have built an excellent reputation for providing all of the necessary tools to complete each project within the original schedule and cost estimates while maintaining the highest level of quality that everyone can be proud of.
What We Offer
– Competitive Pay and Benefits
– Rewarding Bonus Program
– 401K Retirement Savings Plan with Company Match
Position Outline
An Assistant Project Manager is responsible for contributing to the overall safety, direction, completion, and financial outcome of construction projects from initial budget through project closeout.   An Assistant Project Manager is expected to work with people in all levels of Project Management and Field Supervision to establish operational priorities and ensure a quality project. 
Position Prerequisites
– Industry related college degree is required.
– A minimum of one year construction experience.
– Ability to build and maintain strong working relationships
– Strong written and verbal communication skills
– Self-motivated with the ability to work independently and as part of a team
– Detail-oriented
– Must be proficient in basic computer software programs such as Microsoft Office products (Outlook, Word, PowerPoint, Excel)
 
Assistant Project Manager Duties
– Estimate, value engineer, and develop project Budgets.
– Facilitate the subcontractor bid process to include processing, distribution, and tracking of all project bidding documentation.
– Ability to utilize software programs and templates to process, distribute and track all project documentation.
– Participate in cost reporting and updating
– Obtain contract drawings, specifications, and other pertinent information necessary for  the completion of the project and distribute copies as needed
– Prepare and update overall project schedule with input from the project superintendent  and the project manager
– Request, receive, and tabulate bids as directed
– Negotiate assigned subcontracts, purchase orders, and draft agreements
– Obtain, review, approve, and process all shop drawings and product submittals
– Negotiate subcontractor and material buyout; develop and negotiate subcontracts.
– Plan and schedule projects.
– Manage jobs in progress including subcontractor coordination, conflict resolution, documentation, and ensuring quality and safety on every job.
– Manage project costs through the ongoing evaluation of labor, material, and equipment; continue to forecast and analyze construction costs, exposures and profits through project completion. 
– Perform project closeout.