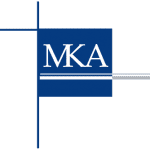 Website MKA International, Inc.
A multidisciplinary Construction Consulting firm.
We are seeking to add a highly-motivated entry level Construction Cost Estimator/ Construction Consultant to our team of multi-disciplinary consultants. The individual will have knowledge in performing detailed take-offs of property conditions, estimating for projects utilizing Xactimate and other estimating software for residential, commercial, industrial facilities, marine and inland structures.  In addition to these duties, the Construction Consultant will work closely with a Professional Engineer in performing forensic investigations related to Property Loss, Investigation of Construction Defects, Contract Disputes, among other types.
Responsibilities and Duties include:
Field work to document as-built conditions and extent of damage to structures as a result of natural (wind, water, fire, earth movement, etc.) and/or human induced origins (design and construction errors/omissions). Natural events can include large catastrophes such as regional floods, hurricanes, tornadoes, and earthquakes.
Produce accurate repair/ replacement estimates from repair scopes using conceptual and schematic drawings, field notes and photographs.
Research of historical data and pricing in the development of repair and replacement cost estimates.
Develop general and special conditions costs.
Prepare written reports and exhibits.
Ability to become familiar with the Florida Building Code.
Willing to travel nationwide, as needed, on short notice at times.
MKA is a 100% Employee Owned Company.  Ownership (upon qualification) is through an ESOP.  We offer a 401k plan with an extremely competitive match, PPO health and dental, benefits as well as other cafeteria plan benefits.  This is a great opportunity to get on board with a great company that promotes from within.