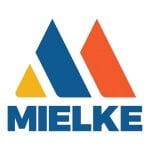 Website MIELKE Mechanical
If you are looking for an exciting hands-on career where you can earn a great living and have a life-long career path, then MIELKE's College Graduate Apprenticeship Program (CGAP) may be right for you. CGAP offers college graduates an opportunity to pair their professional skills with industry-specific technical knowledge in the HVAC, Plumbing and Mechanical Piping industry.  Successful candidates enjoy a fast track to supervisory or management roles; these roles include Field Supervisors, Estimators, Project Managers and Division Leaders.
CGAP requirements:
Ability to work 40-hour work week
Perform various field tasks including general laborer work, cutting, grinding, soldering, welding, and pipefitting
Attend training programs tailored to your interests and abilities
MIELKE specializes in process and utility piping, HVAC, plumbing and fabrication.  We have been in business for more than 40 years and have offices in Medina, OH; Columbus, OH and Tampa, FL.  Contact us and start building your future today!